To Move Up, Boston English Moves Graduation Out
03:31
Play
This article is more than 10 years old.
When English High School's class of 148 seniors paraded through an audience of parents and friends at their graduation, they were nowhere near their school's building in Jamaica Plain.
Then again, English High, the oldest high school in America, is nowhere near where it used to be, in location or prestige, across the street from Boston Latin.
As part of an effort to turn around the under-performing school, Boston English moved its graduation to Boston University.
Bud Laravee is the director of Boston English's English Language Learning program. His job is big — 30 percent of students can't speak the language well enough to learn in English and 60 percent speak another language at home.
"I remember," Laravee said, "people came from all over the district to go to school there. I know. So we're aspiring to return it to that status, without too much changing the culture of the students."
Mohamed Ali, of Somalia, shares both a famous name and the famous creed of opportunity upon which both America and its oldest public high school were built.
"My biggest challenge was English. When I got here five years ago, I could not read, write or speak English. But this coming fall, I'll go to UMass Boston to study computer science," Ali said.
It's the ambition of headmaster Sito Narcisse to restore the faded glory of Boston English. Toward that end, he decided he needed to change the location of the graduation ceremony itself, hoping it might lead to a cultural shift at the school.
"You put certain rituals in place where it's all about high expectations, not just for students, for faculty, that whatever we do here we want to be the best of the best," Narcisse said.
So on Tuesday night, the seniors ventured forth into the high-ceilinged grandeur of Boston University's Metcalf Hall, where college students graduate. Their headmaster had orchestrated a military color guard, music and fanfare. For his guest speaker he booked no one less than Gov. Deval Patrick, whose own childhood resembled that of many of the seniors wearing caps and gowns.
"And here you coming, affirming the American story by earning this extraordinary diploma," Patrick told them.
No one affirmed that story more brightly or sweetly than the class valedictorian, Salma Hussain, from Bangladesh, headed to Smith College after earning a grade point average of 4.75.
"Mine is the story about opportunities and fresh starts and it is a story about good times and bad times just like yours," Hussein said during her valedictory.
But she could have been talking about English High School itself. The honorary diploma they gave the governor read, "It's not where you start, but where you finish."
Inspiration for a turnaround.
---
More English High Coverage:
This program aired on June 17, 2010.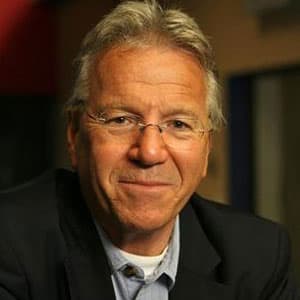 David Boeri Senior Reporter
Now retired, David Boeri was a senior reporter at WBUR.