Mind Over Matter: Professor's Research Slated For Film Adaptation
03:31
Play
This article is more than 10 years old.
Big psychological and philosophical ideas aren't often subjects Hollywood takes on. Yet that's what's happening with the ideas of Harvard University Professor Ellen Langer — specifically her theories on "mindfulness" and the connection between mind and body.
In her basement art studio at her summer home, Langer shows some of the vibrant, whimsical and sometimes humorous paintings she is preparing to take to an upcoming prestigious art show.
"It's a window to my head, which is interesting because of the hundreds of paintings, there are only like four that are depressing," Langer said.
She laughs easily, not necessarily what one might expect from the first woman tenured as a Harvard psychology professor. Being able to find humor, Langer says, is essential to being more mindful.
"I don't like to take myself too seriously," Langer said, "but that doesn't mean I don't take what I do seriously. If people had more respect for themselves, if they put aside these mindless notions of evaluations, then they would allow themselves to make their lives more of an adventure."
Painting is a relatively recent adventure for Langer. But she doesn't stress the details, only saying she's participated in several shows. Instead, she talks at length about her art and the creative process.
"When I'm painting, I'm just fully engaged," Langer said. "I start and I don't know where I'm going to end up. If you know exactly where you're going to be at the end of something, then you might as well paint or live by numbers."
Essentially, Langer says, mindfulness is not a new-age or spiritual concept. It's just paying attention to new things.
"When you notice new things, that reveals all that you didn't know about it," Langer said. "Because things are always changing and they look different from different perspectives. Now that process of actively drawing these novel distinctions turns out to be very good for your health. In fact, when we do this with elderly populations they actually live longer."
And that concept is at the center of the yet-to-be-named movie about Langer's research, with the professor portrayed by Jennifer Aniston. The research demonstrates the mind's ability to fool itself and the body.
Specifically, the movie focuses on one study of a group of elderly men Langer took to a New Hampshire retreat center. The men were instructed to talk and act as if they were 20 years younger and everything around them was altered so that it seemed like it was 20 years earlier. After one week, their hearing, memory and strength improved — the aging process was seemingly reversed.
"What was interesting to me was, almost immediately, the difference in these men was palpable," Langer said. "The discussions they were having were more energetic, they were moving more briskly. It spoke to me about the vast differences that we can achieve as we get older with some subtle and not-so-subtle changes in our mindsets."
Langer says her research also shows that mindfulness can help anyone — regardless of age or health.
"We tend to think that we have limits that are wired-in, which we may or may not have, and we've reached them in some sense and as we get older we become less and less on those dimensions," Langer said. "Even our language. As a child you develop. At some point you stop developing and start aging as if it's all downhill. There's no reason for that."
What she is perhaps most passionate about is not automatically assuming that anything is true — including medical knowledge.
"When you think you have a chronic illness, that's translated as uncontrollable," Langer said. "Now if something can't be controlled you don't bother trying to control it. It's almost never the case that the person has symptoms all the time. Well what's happening when you don't have the symptoms and to what can I attribute this change? The simple act of examining the situation is good for your health."
But it's not the science behind mindfulness that interests Langer. Her hope is that more people will experiment with her theories on mindfulness to try to make it work for them. Langer believes that is easier now than when she first started writing about the concept more than three decades ago.
"When I did the first study in the nursing home where we gave people choices and found they lived longer, the mind-body work was not really begun," Langer said. "I wasn't sure we should publish it, which is amazing in some sense because it was so different from what was out there at the time. At that time I wasn't aware of mindfulness but then became aware that choice is only meaningful when it is mindfully engaged.
"So then that led me to the idea that people are very reluctant to be in doubt but people overwhelmingly want choice. That's why there are 45 different kinds of cereal and what have you.  But you can't have choice if you don't have doubt. In this uncertainty there lies all of this choice and in making these choices, we get to experience ourselves anew each time."
But can the filmmakers show that on a movie screen?
"My guess is that they probably won't," she said, laughing. "But it will be a start."
---
See more of Prof. Langer's work at her website.
This program aired on June 29, 2010.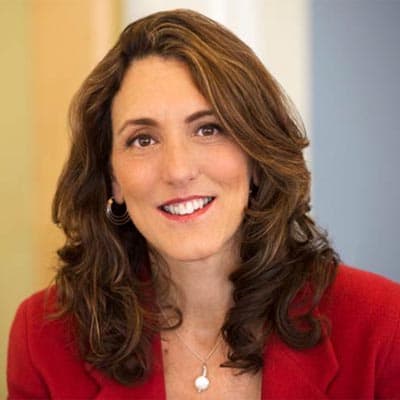 Deborah Becker Host/Reporter
Deborah Becker is a senior correspondent and host at WBUR. Her reporting focuses on mental health, criminal justice and education.