Weekend 'Tea Party' Steeps Boston In Poetry
03:19
Play
This article is more than 10 years old.
"Tea Party" is a term that keeps coming up — see Tea Party and Boston Tea Party — but some local poets have created their own spin on the term.
Dozens of local and visiting poets are holding what they call the "Boston Poet Tea Party" this weekend. It's something of a poetry odyssey — over the course of three days, 88 poets will read for eight minutes apiece.
Jim Behrle, the festival's organizer, sat down with WBUR's Deborah Becker to discuss the event. He said it's been six years since he last organized one of these poetry marathons, but in a "summer of discontent" like this one, he felt like it was time.
This is "a year where you kinda need a Tea Party," Behrle said, "some sort of bristling way to get your poetry — and maybe your anger — out." Below, Behrle and a few of the participants offered WBUR a sampling of their work as a preamble to the weekend's festivities.
---
I should be worried about Gulf oil or Afghanistan, consumed with what Sox GM Theo will pull at the trade deadline

But I can't stop thinking about Snooki, star of Jersey Shore, professional hot tubber
Her every curve a blushing bulbous jack o' lantern, forever fighting for her right to party
What kind of wacky adventures will you have next, surrounded by dudes who just want to use you to get on TV?
Only I truly understand you, Snook
Our hearts have both been overcooked in the same cruel bubbly cauldron of fate
Together we could chillax on a river of Sambuca to a beach that is a lot less crowded, and you could tan while I read Proust
Jersey is not the only shore and there is more to life than one big spiraling summer party
I want to grow old with you in an unraveling winter in which we wear matching reindeer sweaters
I want to buy car insurance with you
Snooki, maybe you complete me
But if not, could you introduce me to JWoww?
---
We had been throwing the dice for days from our hot little fists, hoping to
strike gold despite the wordless grin of the Duchess. We were asked to pass
our findings along to a team of nuclear physicists who were tracking the
emergence of dead zones in our midst. Finally, we all veered off to the gulf
to capture its vanishing beauty with a perfect phrase. The drama of our
three-souled coupling was so short lived. Why mention the whispering
birds, the startling forms that groped along those hundreds of miles of
beaches to the yearning estuary?

The migraines only hit when we heard the clean-up crew pulling
wings off flies, allergic to psychoanalysis. I offered them new lives but
they were building palaces of money in their minds. The dirt's not visible
on the surface. It shoots up and out of the columns they've drilled through
the fabric of time. It seeps into the remnants of our species memory,
holding the world in a delicate balance while wrinkled dolphins fish for
explanations in the oily pages of a great thesaurus.

Oh my wounded Caballero – it's time to make that wish. Close your
watery eyes and imagine yourself swimming through underwater
plumes orchestrating global justice. If this is "fading," let the water burn
like sunset but more slowly.
---
---
Like a Tiny, Tiny Bird That Used to Make Us Happy
by Amanda Nadelberg
I am the little departing song
and just like that there's this.
One more time, a house isn't a house
but a home, how a body and a body just
happen. Lying in the false woods of
a room, faces go empty-empty reason,
a non-broken man-these bright brave
phenomena like complete reverie. The
bride and groom were shivering, it
actually started to snow. The shadow
of the mind stood up, changed tables,
like a plane I was coming and going.
Furniture happening places it shouldn't,
blank bodies on the wrong half of the
world, we don't know what to do. The lake
and fields quiet broken for winter
but you are still worth thinking, and so
in the tiny century of my mouth
I see you sitting in a window holding
forth, charming the backpacks right
into the night. There were no thoughts
before feet appeared, there was no
time for mapping. The floor of the river
answered the phone, took a message-
the fire smelled of peanuts, the telephone
like stars-it was forever ago dear friend,
you beast, and still I won't let go.
Related Links:
This program aired on July 30, 2010.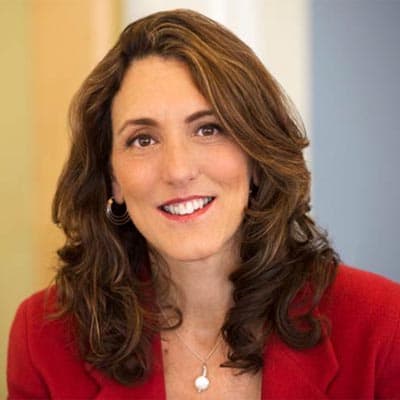 Deborah Becker Host/Reporter
Deborah Becker is a senior correspondent and host at WBUR. Her reporting focuses on mental health, criminal justice and education.