Patrick: Current Casino Bill Would Short-Change Mass.
01:53
Play
Over the weekend, state lawmakers voted to expand legalized gambling in Massachusetts with a bill that allows for three new resort-style casinos and slot parlors at two of the state's racetracks.
On Monday, the governor told WBUR's Delores Handy that, in his view, the bill goes against the best interests of the state — and he will press on in his attempt to amend the bill.
"I have deep misgivings about slot parlors anyway, because I think we don't get the benefit to outweigh the clear social harm," Patrick said.
The governor said the extra slot parlors could overwhelm the market for gambling, dulling the overall economic effect of the bill.
"This is isn't about... it has to be done (DeLeo's) way or no way. There's things we agree on and we've got to move on with that."

Gov. Deval Patrick
"Most of the economists who've looked at this say that if we were to have five facilities, we would saturate the market and the value of any one, both in terms of their jobs and their revenue potential goes down," Patrick said.
He added that there would be little competition in bidding for the two slot parlor licenses, since it's possible only two racetracks would bid for them. "It amounts, in effect, to a no-bid contract," Patrick said. "That, to me, is not very transparent and open."
Gambling supporters say that Patrick's refusal to sign the bill in its current form could be a death knell for the thousands of jobs in-state gambling is expected to generate. In a news conference over the weekend, Speaker Robert DeLeo said, "Anything short of the Gov. Patrick signing this bill represents a decision to kill 15,000 new jobs and bring immediate local aid to our cities and towns."
Patrick contends that he wants to bring jobs to the state via casinos — but only with a bill that both he and DeLeo agree on.
"We've got some points on which we agree," the governor said, presumably referring to the three resort-style casinos, "and they can come in and enact what we agree on and get on with the business of creating jobs."
"This is isn't about... it has to be done his way or no way," Patrick continued. "There's things we agree on and we've got to move on with that."
Patrick maintained that his decision to veto a bill with two slots licenses is "in the long-term economic and social interest of the commonwealth and not that serves the short-term interests of a few powerful people."
This program aired on August 2, 2010.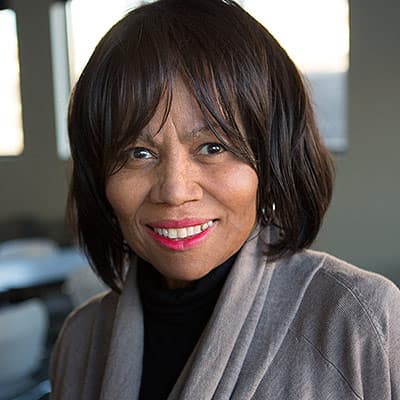 Delores Handy Reporter
Delores Handy was formerly a host and reporter at WBUR.