With New Sox, Manny's Worth Watching
01:36
Play
This article is more than 10 years old.
If you're a fan of unscripted baseball drama, you want Chicago to catch Minnesota for the American League Central lead.
The White Sox are managed by Ozzie Guillen, who is inclined to be candid and weird in the presence of open microphones, so I'm for keeping him in close proximity to those microphones well into the fall.
Beyond that, the White Sox recently acquired Manny Ramirez. There is precedent for his generating stories.
Wherever Ramirez has played, those around him have at some point found themselves shrugging and saying, "That's Manny being Manny" — sometimes through clenched teeth.
Over the past 18 seasons that has meant that Manny has demonstrated no particular interest in pursuing fly balls, even those veering into his sector of the outfield. Or, it has meant that he's conserved his energy rather than run toward first base after hitting the ball on the ground.
But to be fair, Manny has also been being Manny when he has hit exceptionally well. As a member of the Cleveland Indians, he twice led the league in slugging percentage. The Red Sox, whom Ramirez joined in 2001, eventually grew so tired of Manny being Manny on the bench with injuries real or imagined, and asking to be traded only not really, that they offered him on waivers to anyone who could come up with $20,000. But Ramirez knocked in 130 runs for the Red Sox team that finally won a World Series in 2004 and, his mopery notwithstanding, he had 88 more when they won again three years later.
When the Dodgers invited Ramirez to establish Mannywood in their glitzy midst in 2008, they must have been ecstatic with the initial payout. Manny hit .396 over the last 53 games of the season and propelled LA into the playoffs, during which he hit well over .500.
But my own favorite Manny story during the time he was with the Red Sox had nothing to do with his batting average. It involved a transaction that transpired in the outfielder's suite at the Ritz Carlton, where he had stashed dozens of his game-worn jerseys, bats, baseballs and, oddly enough, a great many pairs of baseball shoes. Manny, whom the Red Sox were paying in excess of $20 million per season at the time, summoned a local memorabilia dealer to the Ritz and told him to bring cash and a van, which the dealer proceeded to fill with Manny's stuff in return for a bag of money.
"Why?" I wondered.
"Manny is very tight with a dollar," the dealer told me.
"How's the reselling going?" I asked him.
"Those shoes are jumping off the shelves," he said, which I think Manny, being Manny, would have enjoyed.
This program aired on September 2, 2010.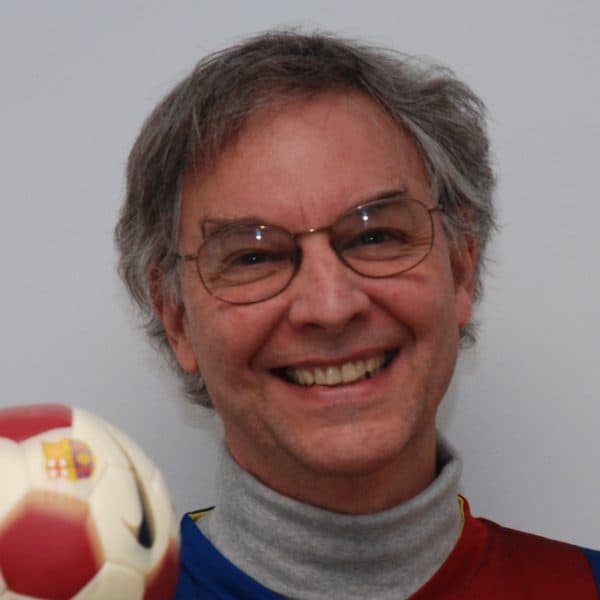 Bill Littlefield Host, Only A Game
Bill Littlefield was the host of Only A Game from 1993 until 2018.