Turner Trial May Not Be So Basic After All
04:45
Play
This article is more than 10 years old.
Before the newly selected jurors even had time to warm their seats, the federal prosecutor summarized the case in less than 20 seconds.
"In August 2007, Charles Chuck Turner took a $1,000 bribe," he said. And when the FBI asked him about it in October 2008, "he lied."
"The case is that basic," said Assistant U.S. Attorney James Dowden. "You're going to see him take that money and put it in his fist. And you'll hear the government informant say, 'You take care of me and I'll take care of you.' "
A few feet away, the Boston city councilor almost everyone seems to know as Chuck sat impassively. If convicted, he could face more than 20 years in prison.
At the corner of Melnea Cass Boulevard and Massachusetts Avenue is where the case really began. An African-American businessman, Ron Wilburn, was looking for a liquor license for a supper club he was starting. At the time, liquor licenses were very, very hard to get.
At the time the FBI was investigating state Sen. Dianne Wilkerson for corruption. And Wilburn agreed to be an FBI informant. In return they paid him nearly $30,000.
He taped Wilkerson taking a bribe. Infamously, she stuck ten $100 bills in her bra. She's pled guilty in this case. Then, as an afterthought, Wilburn and the FBI turned to Turner "to see if he was on the take."
Outside the federal courthouse, where the judge had warned the lawyers not to talk to reporters, defense attorney Barry Wilson's comments from last week summarized what he told the jurors in his opening argument.
"Is it fair to say the government's case is largely based on one individual?" I asked Wilson.
"It's fair to say the government's case is based on garbage," Wilson replied.
"Nothing is proven, until it's proven," Wilson told the jurors Monday, throwing both scorn and gravel on the government's case. He added, "Mr. Turner didn't knowingly do anything in exchange for any money."
Now that the government has revealed it paid its own star witness 30 times the alleged bribe to Turner, the defense will claim that the government bribed its witness. And, creating more complications for the prosecution, its own witness has turned against it.
Wilburn had announced he'd refuse to cooperate or testify. Which led the judge, Douglas Woodlock, to call a closed-door meeting to tell Wilburn if he doesn't testify, he's going to be found in contempt of court and go to jail.
On Tuesday, the judge has summoned Wilburn back to find out whether he's talking or not. And Wilburn has injected the issue of race, saying he stopped cooperating with the prosecution because it failed to go after the white officials he suggested were corrupt.
"It's our position that race has a great deal to do with this prosecution from day one," Wilson said.
Given his claim it's striking that the jury itself will have no more than two black jurors and perhaps none, once the alternates are dismissed.
"I think he's lucky that he has any minority representation at all on the jury," said Randy Gioia, a criminal defense attorney not involved in this case.
Gioia said that despite the efforts of the local federal court, federal jurors tend to be disproportionately suburban, well-to-do and white. He remembers the case of one of his inner city defendants.
"The jury was all white, the judge, the clerk, the lawyers were white, it was only my client and his grandmother who came to court every day," Gioia said. "And that really struck me. How could this be a jury of your peers, a fair cross-section of the community?"
With Wilburn shaping up as a government witness hostile to the government or absent altogether, the case against Turner may not be so "basic" at all.
This program aired on October 19, 2010.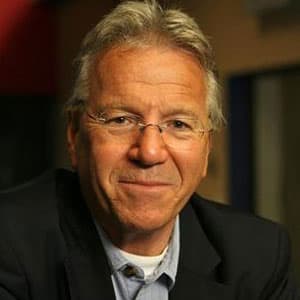 David Boeri Senior Reporter
Now retired, David Boeri was a senior reporter at WBUR.