Head Injuries Aside, The Show Must Go On
02:48
Play
This article is more than 10 years old.
I know this guy, who has a brother who's an assistant coach with an NFL team, and what this guy said is that his brother said the players on this particular team are very concerned about the connection between getting hit in the head a lot and having that head begin to work less well.
"Yeah," I can hear you saying, "he knows a guy who knows a guy who says whatever. Right."
But for the sake of argument, assume I'm not making this up, since I'm not, and assume that in terms of what they worry about, the guys playing for one NFL team are not likely to be much different from guys playing for other teams, since they aren't, and maybe it alters the way you watch the playoffs, which begin this weekend.
Or maybe it doesn't. Because there are many things to enjoy while watching football, such as receivers making acrobatic catches with the tips of their fingers while dancing along the sideline, and agile runners eluding huge guys trying to hammer them to the ground, and last-second long field goals that hit the cross bar and bounce one way or the other. And also various snacks and beverages.
But even with the more vigorous enforcement of rules against smashing into a guy's head after everybody else has begun to think about the next play, a lot of football is about men crashing into each other, and if you think you can do that without exposing your head to damage for a game or a season, let alone for a career, then your brain is occupied with some other area of endeavor, or it is maybe not humming along as efficiently as it might be.
Or at least that is the way the players feel on this team, about which I heard from the guy whose brother is an assistant coach.
But if you are a fan of pro football and looking forward to the playoffs, there is no need for you to despair. No matter how many of the guys on the teams that will be attempting to reach the Super Bowl over the next few weeks feel anxious about how well their brains will work somewhere in the future, in the here and now they are likely to be more concerned about holding onto their jobs and making as much money as they can during careers that will be short for various reasons, many of which have nothing to do with their heads.
For this reason, and because the games are enriching a lot of people who do not put their brains or their knees or their shoulders at risk on the field, despite the fact that the players are worried, you need not fret. The show will go on.
This program aired on January 6, 2011.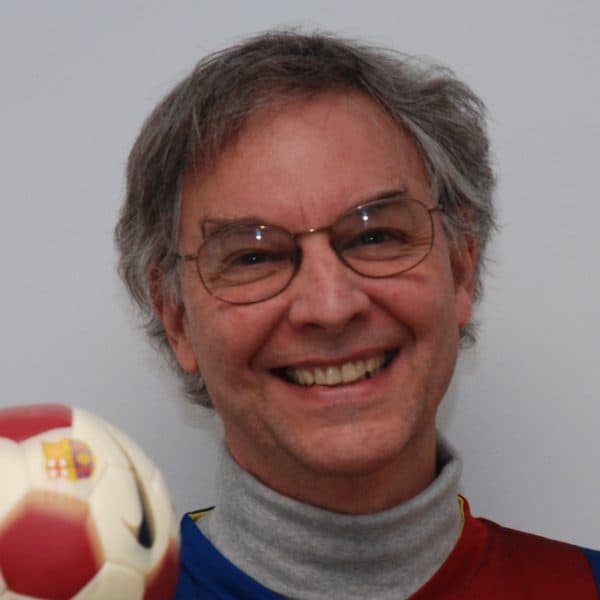 Bill Littlefield Host, Only A Game
Bill Littlefield was the host of Only A Game from 1993 until 2018.