Wrestling Continues Over Probation Oversight
01:43
Play
This article is more than 10 years old.
Nine months after a scathing report on the troubled state Probation Department, the debate continues over reform — a debate that's pitting one branch of government against another.
At a MassINC forum on Thursday that was billed as a policy discussion on what's next for probation, the key issue was which branch of government should oversee the department. State Public Safety Secretary Mary Beth Heffernan said the Patrick administration wants to merge probation and the Parole Board and put them under executive branch control.
"I think the executive provides the transparency and accountability the public requires without jeopardizing public safety," Heffernan said. "There's a public records piece of this; the public needs to understand. It's a disgrace that we didn't know the number of people who are on probation."
Chief Justice for Administration and Management Robert Mulligan acknowledged that probation was what he called a "rogue agency." But he said a lot of reforms have been made in the nine months since an independent investigator found the department was full of political patronage hires. Mulligan is opposed to moving probation out from under judiciary control.
"What judges do on the criminal side is what I've heard described as a rough form of social work," Mulligan said. "The judges work in a way to prevent, initially, a person from being incarcerated. Perhaps 90 percent of the people who come before the district court, Boston Municipal Court, are gonna be going to the House of Correction initially. The judge works closely with a probation officer to fashion a sentence."
Many of those in the audience agreed — passionately.
"My name is Bob Cordy and I'm on the Supreme Judicial Court and I had no intention of saying anything..."
Justice Cordy pointed to the Parole Board firings after a parolee allegedly shot a Woburn police officer in December.
"The governor just fired the Parole Board," Cordy said. "Well maybe somebody on probation commits a crime. What if the governor says, 'OK, I run probation and no more probation recommendations.' That's an extreme example. But there is great influence on that side and perhaps there should be. But if the whole system runs on that influence, that's not good. Then judges will not be able to rely on independent advice of people accountable to the judiciary, not some other political force."
But John Larivee, CEO of the nonprofit Community Resources for Justice, said 37 other states have probation departments under executive branch control.
"There are many executive branch probation agencies that are decades, light years ahead of the Massachusetts probation agency," Larivee said. "It's not a death knell for good probation practices."
Larivee says the patronage problem in probation shows that issues may have to be addressed in another branch of government.
"The issue of political interference... I must say as we talk to people around the country. In Oregon, they just didn't have a sense that a legislator would call me about a job. 'In a probation department?' So it is something we're gonna have to wrestle with."
The wrestling is likely to continue when there's a public hearing on the governor's reform legislation. The date for that has not yet been set.
This program aired on February 18, 2011.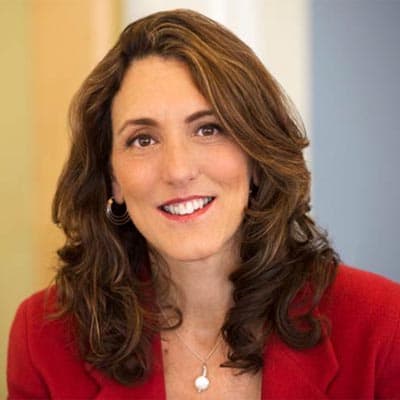 Deborah Becker Host/Reporter
Deborah Becker is a senior correspondent and host at WBUR. Her reporting focuses on mental health, criminal justice and education.