The Elliot Norton Awards: Boston's Tonys For 30 Years
This article is more than 8 years old.
Boston's theater community converges on the Paramount Theater Monday night for the 30th annual Elliot Norton Awards.
The Nortons are kind of like Broadway's Tonys, but for Boston-area theater professionals.
Their namesake is a highly respected drama critic with a career that spanned almost five decades. Boston Pheonix reviewer Carolyn Clay sat with Norton on the very first selection committee.
"There is a whole generation of theater-goers, and potential theater-goers, who probably don't know who he is," Clay said, before taking me back to his time. "Mr. Norton had just retired, and William Morris Hunt — who was a great patron of the arts — came up with the idea of having an award to honor Elliot."
That was the early 1980s, a time of transition for Boston theater. The city wasn't known for having its own homegrown scene. Instead, it was considered a tryout town for Broadway-bound productions. And Norton was something of a "play doctor," according to Clay, meaning he helped playwrights improve scripts before heading to New York.
"Most famously he suggested to Neil Simon that he bring back the Pigeon sisters in the second half of 'The Odd Couple,' " Clay said. "And Neil Simon did! And of course 'The Odd Couple' was a big, big hit."
Mr. Norton also earned a nickname, according to Clay: "Dean of American Drama Critics."
Soon after things began to change for Boston. The American Repertory Theater opened in 1980, followed by the Huntington Theater in 1982.
"So two major, regional theater companies in one town, and that seemed to spark something," Clay said. "There has been this huge growth of mid-sized companies and also smaller and even fringe theaters."
At the first Elliot Norton Award ceremony, Clay says a very small selection committee presented one single award to Peter Altman of the Huntington Theater.
"And it was at least as much in honor of Elliot as it was for the awardee," Clay recalled. "From there we've moved on and, of course, last year I think we gave 24 awards."
Clay says the awards have evolved in tandem with rest of Boston's theater scene. The Nortons have been given to hundreds of local directors, actors, playwrights, designers and technicians — but also national and international stars such as Julie Harris, Lynn Redgrave, Sir Ian McKellan, Edward Albee and Brian Dennehy.
Song and dance man Tommy Tune will receive a lifetime achievement award Monday night and Kate Snodgrass, artistic director of the Boston's Playwright's Theatre, will get the prize for sustained excellence.
This program aired on May 21, 2012. The audio for this program is not available.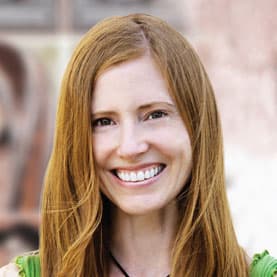 Andrea Shea Senior Arts Reporter
Andrea Shea is WBUR's arts reporter.