Boston Schools Superintendent Announces Possible Shake-Up
This article is more than 8 years old.
Boston Schools Superintendent Carol Johnson is launching a review of her leadership team that will likely bring about a shake-up among those who report to her.
Johnson has been under fire for not disciplining a headmaster who assaulted his wife. Johnson's spokesman, Matt Wilder, said that situation, along with two at the Kilmer K-8 School, have led Johnson to reevaluate those who advise her, including deputy and assistant superintendents.
The district is moving to terminate a Kilmer teacher accused of inappropriate contact with students and has also removed but not yet reassigned that school's principal, for unrelated reasons, according to Wilder. He wouldn't specify the inappropriate contact the teacher allegedly had with students or the reasons for the principal's removal, but said the principal did promptly report the allegations against the teacher to the state Department of Children and Families last month.
Some in the district, including City Councilor John Connolly and some parents, have called for Johnson's ouster in the wake of her decision to not terminate or discipline the headmaster of the John D. O'Bryant School of Mathematics and Science, Rodney Peterson.
Peterson was charged and then later admitted to sufficient facts in the punching and choking attack on his wife last year. Johnson first defended her lack of action, saying district policies didn't explicitly cover how to discipline an employee accused of such an assault outside of work. She later apologized, saying her failure to discipline Peterson was a mistake. Peterson resigned last month.
Wilder said Johnson is the first to acknowledge that "the buck stops with her." He added that the executive team Johnson is now reevaluating is made up of "the people who directly advise on the superintendent's decisions," so she wants to make sure staff around her are best placed to help move the district's academic goals forward. He said the review process will likely result in some reassignments, terminations and the hiring of new talent.
This program aired on July 21, 2012. The audio for this program is not available.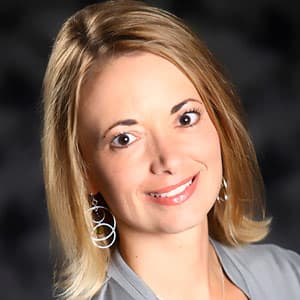 Lynn Jolicoeur Producer/Reporter
Lynn Jolicoeur is the field producer for WBUR's All Things Considered. She also reports for the station's various local news broadcasts.