Chelsea Police, Social Service Agency Partner For At-Risk Youth
05:55
Play
Youth social service agencies and law enforcement typically don't mix so well. But a unique partnership between the Chelsea Police Department and the group Roca, Inc. is defying that notion.
The partnership began about eight months ago, when Chelsea Police Lt. Ed Conley was promoted. Said Conley: "I was tapped on the shoulder by the chief who said, 'I'm promoting you to lieutenant.' And I said, 'That's good.' And then the chief said, 'And you're gonna work with Roca.' I think my head spun around a few times and I said, 'Roca? Why am I gonna work with Roca?' "
For Conley, going from searching for young drug dealers to helping Roca work with at-risk youth wasn't exactly a natural fit.
"Prior to November I was a sergeant and I ran the drug unit here in Chelsea," Conley said. "So I came out of a real direct-action, kick-down-doors, lock-em-up mentality."
But Conley says Roca has changed his perspective. "When I got to understand the model and see what the youth workers do, see how the youth workers approach kids, how the program tracks clients and tracks data on those clients, it's like nothing else I've ever seen," he said.
Riding Through Chelsea
Roca youth workers drive around the streets of Chelsea at night reaching out to at-risk young people and trying to engage them in Roca programs. So we didn't hesitate when Conley invited us to come along for a ride to see firsthand how the program works.
We got into a 12-passenger white van with Roca painted on the side. Inside were Roca youth workers Tha Thai and Zac Rich and Roca's director of programming, Dana Betts. They expertly navigated the streets of Chelsea and seemed to know just about every young person hanging around the city on the summer night. One of the young people they approached is known as "BC." Betts says they're working on getting him involved in Roca programs.
Of the 763 young people Roca served in the last fiscal year, 90 percent went on to sustain employment or education.
"He participates in Roca sometimes; he has quite a few court cases going on at the moment," Betts said. "So Zac and Tha are talking to BC about court stuff, what's going on, is he going to look for work, what's his plan for the summer... stuff like that."
But you can't help but wonder: Why do it like this? It's time-consuming and labor-intensive. And, does it work?
"It does work," Betts said. "This group we approach on the streets isn't the group that shows up. That kid there in the black, he's not going to walk in to Roca and say, 'OK, can I go to the GED class at 6:00? Thank you.' He's not gonna do that. This is what it takes to really engage them. You have to go where they are; you have to meet them on the street, have to engage them time and time again."
Betts says a youth worker usually stays with the same client for at least two years, doing what they can to get them into Roca programming and then education or employment. Each interaction between a worker and a young person is tracked through a computer program and, if necessary, strategies are revised to get that young person to engage.
Roca's statistics are impressive: Of the 763 young people it served in the last fiscal year, 90 percent went on to sustain employment or education. Eighty-six percent had no new arrests.
We met one of those young positive statistics — 25-year-old Sammy. About nine years ago, he first got involved with Roca.
"I actually started going there to play basketball at first. It was a hangout, to chill," Sammy said. "But I went from there to chillin' with the wrong crowd to smokin' weed, and that led to incarceration. I went to jail for five years. I was selling crack when they caught me."
One of the people who caught Sammy was Lt. Conley.
"I don't even think Sammy remembers but his door was one of the ones I used to kick in," Conley said. "So to see him here today — seeing some of these people who have legitimately changed their lives is amazing."
A Change In Thinking
Conley says this approach has been a complete change in law enforcement thinking.
"It hasn't been easy for the police," Conley said. "We had a tumultuous relationship. They didn't trust us, we didn't trust them. They saw us as just wanting to lock kids up. We saw them as protecting kids who we needed information from — and that went on and on.
"It's only the last several years that Roca looked at what it was doing and us taking a look at what we were doing and saying we need to start something different."
But it's not clear how long they may be able to do something different. This partnership was funded by what's known as Gov. Deval Patrick's Safe and Successful Youth Initiative. When it started last year, it provided almost $10 million to 11 Massachusetts communities to help fight youth violence.
Chelsea received about $900,000. But lawmakers approved only 40 percent of that same funding in the new state budget. They then rejected the governor's supplemental budget request to fully fund the initiative. So now communities like Chelsea will have to decide whether they'll try to find the money to make up the difference.
This program aired on August 8, 2012.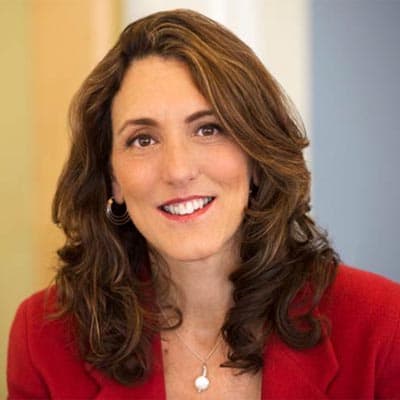 Deborah Becker Host/Reporter
Deborah Becker is a senior correspondent and host at WBUR. Her reporting focuses on mental health, criminal justice and education.