A Conventional Convention: No Sensational Speech So Far
Halfway through the Republican convention, we are getting partial answers to the big question: Will GOP speakers achieve what Mitt Romney's campaign strategists hoped?
Ann Romney's speech was a huge hit in the convention hall, and it was probably the best speech ever given by a presidential spouse at a convention. (Too bad Mary Todd Lincoln didn't appear at the 1860 convention. "Mr. Lincoln is smart, funny and honest! If you want a president who will make you so proud that they'll put his face on a coin, he is your man! By the way, in profile, his right side is his best side.")
Ann was upbeat and confident. In terms of helping close the gender gap, she likely had greater appeal to suburban, older, college-educated, married, affluent women than to urban, young, non-college-graduates, single, non-affluent women. Her task was to make Mitt more likable, and it achieved that — but how much more likable did it make him? Instead of sharing specific information about his good qualities and acts of charity, or telling inspirational or humorous anecdotes, she said, in effect: Take my word for it; he's a lovable man. For voters already inclined to trust Ann, that should suffice. But for undecided voters who don't know either Romney, it seemed a little inadequate.
The biggest political benefit of her speech might have been with the media and opinion leaders generally. Some liberal critics were not impressed; Fox News pundit Juan Williams said he thought Ann Romney seemed like a "corporate wife." But others in the media felt she effectively portrayed Mitt as a loving, sensitive man who has overcome adversity, and they might conclude that he deserves better than to be caricatured as a heartless, humorless plutocrat. At least that's the hope of Romney advisers.
Chris Christie's speech was about Chris Christie. Strangely so. Sure, he needed to establish credibility as a successful problem-solver and a regular guy who relates to regular guys, but the payoff should have been his testifying that Mitt Romney was an extraordinary guy who could be effectively bipartisan in solving problems. Christie was not forceful or eloquent in that regard.
Some assume Christie was preparing the way for a draft-Christie-in-2016 movement. Asking the audience to stand at the end while he wrapped up did ensure a standing ovation, but not a deserved one. Christie has demonstrated that he's a stand-up guy as governor of New Jersey, but he didn't stand out as a speaker in either of the two ways that delegates had hoped: 1) making a compelling case against the Obama administration, and 2) praising Romney personally and explaining why he is uniquely qualified for the job.
Avoiding any talk of RomneyCare? So far there's no reason to expect that any speaker at the convention will mention so-called RomneyCare. But Charlie Baker, the 2010 GOP candidate for governor of Massachusetts, makes a strong case that — contrary to what Obama supporters say — there's a big difference between what Romney did in Massachusetts and what Obama enacted:
I don't think the MA law and Obamacare have much of anything in common. If Obamacare did, indeed, look like the MA law, it would have been much simpler, much shorter, and it would have put the focus on state-based plans that leveraged federal resources based on a mutually agreed upon budget. Obamacare does just the opposite – it usurps all kinds of existing authority from the states (some of which the Supreme Court threw out), created all kinds of new federal rules and requirements and policies and programs, and has no honest accounting associated with it – at all. As Speaker Pelosi said at the time, "We have to pass the bill to determine what's in the bill." Thanks Madame Speaker. Very helpful. I say that as a guy who used to write a blog on health care when I was at Harvard Pilgrim – and when the health care debate started, I wrote that the current system was so screwed up, anything would be better than the status quo. I never expected Congress would pass and the President would sign something that would be worse than the status quo.
Baker makes a substantive argument. However, it probably won't be expressed at the convention because a new conventional wisdom is enforced — oratory for TV must be a string of soundbites. That's unfortunate. It underestimates the intelligence of many viewers, but... that's show biz.
Will Paul Ryan deliver? Expectations are sky-high for Ryan's speech. Understandably so. He's a former speechwriter who knows how to weave personal, philosophical, political and policy thoughts into a smart and inspiring narrative. The speech will probably be compared to Obama's 2004 keynote speech at the Democratic convention in this respect: Will it inspire people to see him as a future presidential candidate? I think he'll succeed on that score.
Where is Clint Eastwood? Speculation continues about who the "mystery speaker" will be prior to Romney's acceptance speech. Tuesday night on a special "Broadside" show on New England Cable News, I predicted Clint Eastwood would be the surprise speaker. Charlie Baker and host Jim Braude thought so too. If Eastwood did appear, it wouldn't be a complete surprise since the movie star endorsed Romney a few weeks ago.
Remember the controversy Eastwood kicked off when he did that TV spot for Chrysler during the Super Bowl? In saying America was gearing up for a second half comeback, conservatives were disturbed because they interpreted that message as pro-Obama. If Eastwood shows up to embrace Romney, some liberals will be equally indignant but they won't misinterpret his message. Maybe Eastwood would say something like, "Make my day, America. Elect a leader to fix this mess in Washington."
The upside of an Eastwood appearance is obvious. The standing ovation would go on for a long time and there'd be plenty of soundbites in news coverage. And the Romney campaign would likely produce a TV spot and Web video. However, there's also a possible downside. It's not easy to follow a famous movie star/producer/director — a folk hero. The energy and expectations would be very high, yet Romney is not a powerful speaker.
If Romney is on stage with Eastwood, he'd do well to follow the actor's advice: "My old drama coach used to say, 'Don't just do something; stand there. Gary Cooper wasn't afraid to do nothing.' " Recalling some Romney adlibs, I think that is great advice.
This program aired on August 29, 2012. The audio for this program is not available.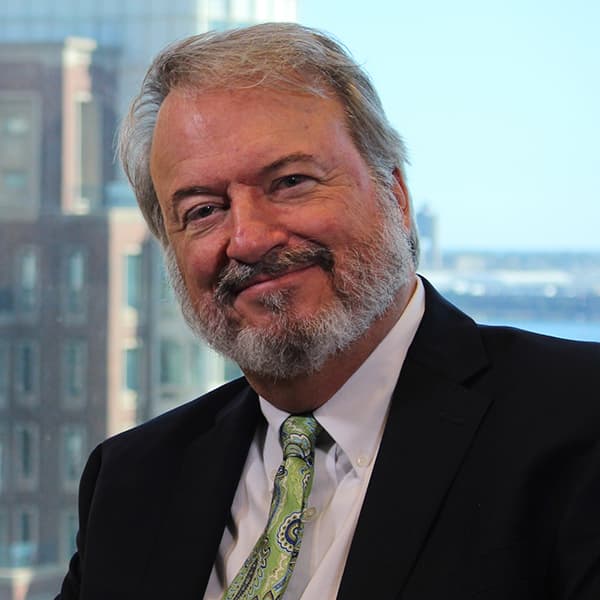 Todd Domke Republican Political Analyst
Todd Domke is a Republican political analyst for WBUR.