What Warren Should Expect In Her Transition To Senate
04:54
Play
This article is more than 8 years old.
If you think Elizabeth Warren is resting up and basking in a victor's glory after her tough U.S. Senate campaign, think again. She starts her new job in less than two months, so on Thursday she spent an hour meeting privately with Gov. Deval Patrick to talk about top state issues she'll have to address on Capitol Hill. After, she addressed reporters:
It's wonderful to be here today. I am grateful for the good counsel of the governor. I'm looking forward to being a good partner in Washington.
That State House meeting is just one step in a busy process as Warren tries to quickly learn the Senate ropes and set up her Washington office. We wanted to get a sense of what else is on her to-do list.
So WBUR's All Things Considered host Sacha Pfeiffer spoke with David King, a senior lecturer at Harvard's Kennedy School of Government. He chairs a program there that's basically a boot camp for newly elected federal lawmakers. And he said one basic first step is figuring out who to hire.
---
David King: And as a general rule, you don't want to hire too many people who came off of your campaign, because maybe they're not policy people. They're campaign people. A new senator has two types of staffers — the folks who are going to take care of things back home, constituency services. That's not a partisan issue. It's an area of expertise. So a Democrat can hire former Republican staffers to take care of their constituency issues.
Sacha Pfeiffer: And in fact Scott Brown did that with some of Ted Kennedy's former staffers. He kept them on, even though they were presumably of a different party.
Well, they're presumably of a different party, but they know how the state works. Any new senator is going to want to keep some of the other senator's staff on board because they understand how to get that check written from the Social Security office to folks back home.
In Massachusetts, people expect a high level of constituency services. Ted Kennedy was legendary. He knew what was happening in all the local papers and in people's hometowns. Brown was terrific at this. I'll tell you, he excelled at constituency services. It'll be a challenge, and an interesting challenge, for Warren to work well with constituency services, too.
We know that she's terrific at policy, she knows how to speak, she knows how to work through a problem. But a senator has several jobs. And at least half of her staff is going to be working on constituency services. I would expect, then, that she brings some of Brown's staff over.
What are the most important staff positions Elizabeth Warren will need to fill?
Well, on the policy side, she needs to identify quickly which committees she's likely to be on, and then staff up with experts who have been on those committees' staff previously, have been around Capitol Hill for a while, know where the bodies are buried. That's important. She can't have rookies up there in the committees that she's going to be thinking about.
However, on the non-political side, she needs to find somebody who's a competent, well-respected scheduler, somebody who answers the phone and knows how to say no to people while they're still feeling good about the request.
And I imagine schedulers for senators say a lot of "No's"?
The main job of a scheduler on Capitol Hill is to say, "I'm so sorry. It's not going to work out." A really great scheduler, when they say no to us, we feel pretty good. It's like, "Oh, I'm glad that they even considered us." You know, these are the first lines of defense and the first face of a member of Congress — Senate or House — is the scheduler, it's the front office, and they have to be terrific, kind professionals. It doesn't matter what their party is. And those are very precious, hard people to find.
Watchdogs and diplomats.
That's absolutely right.
How about committee assignments? How much say will Elizabeth Warren have in which committee she sits on, and how soon will those assignments be made?
I'm sure she's already in negotiations with the leadership. The assignments are going to be made by the majority leader and then will be confirmed by the party caucus once they meet.
But she should have a pretty good chance of being on the [Senate] Finance Committee, seeing as that's her area of expertise. She'll be working on consumer protection issues there. There could be an opening on Armed Services, simply because Brown came from that world.
Brown was also on the Small Business Committee. So we know that there's a clear opening for a Massachusetts senator on the Small Business Committee. And, of course, with her legal training, she might well be on the Judiciary Committee, as well. She'll have her pick of, say, four to six committees that she might want to be on. I don't think there will be much resistance.
What's the thought process of giving assignments? Are you trying to accentuate the best? Or in some cases, are they saying, "You're new, you work from the bottom"?
The committee assignments are thought of as a portfolio. So the leadership, in conversation with a new senator, will say, "Look, this is a committee that you're going to shine on. You're going to get press." So for Warren, if she ends up on the Finance Committee, she's going to get a lot of press. She'll be out there, everyone's paying attention to her. Maybe if she's on the Judiciary Committee as well. And then there will be some committees where she's expected to sort of be a workhorse and fill out her portfolio as she's establishing expertise in an area.
This program aired on November 8, 2012.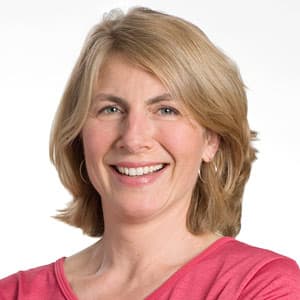 Sacha Pfeiffer Host, All Things Considered
Sacha Pfeiffer was formerly the host of WBUR's All Things Considered.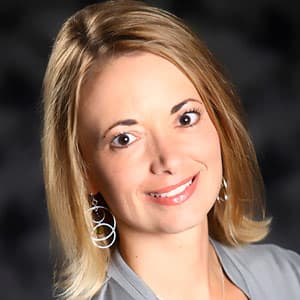 Lynn Jolicoeur Producer/Reporter
Lynn Jolicoeur is the field producer for WBUR's All Things Considered. She also reports for the station's various local news broadcasts.