Sec. Bigby: Meningitis Outbreak A 'Disaster' That Was 'Preventable'
06:55
Play
This article is more than 8 years old.
State public health officials will be in the spotlight on Beacon Hill and Capitol Hill Wednesday as lawmakers hold hearings on the nationwide meningitis outbreak caused by drugs from the New England Compounding Center (NECC) in Framingham.
Documents released ahead of the hearings show that over the past decade the state did not aggressively pursue action against the center, despite complaints.
Among those testifying is Massachusetts Health and Human Services Secretary JudyAnn Bigby, who spoke to WBUR Morning Edition host Deborah Becker before testifying.
---
Deborah Becker: There were several documents released ahead of Wednesday's hearings and also a preview of the testimony that will be given by the state's interim health commissioner in Washington, which suggest that state inspectors were aware of problems at NECC years ago, and it appears that regulators reached agreements with the center instead of formal disciplinary action. Why would that be?
JudyAnn Bigby: Well, I think that you're exactly right. Between 2002 and 2004 there were multiple complaints against NECC. The Board of Pharmacy reached a consent agreement with NECC in 2006 to address all those complaints and, inexplicably, the board initially recommended that there be quite severe penalties, including further training for Barry Cadden, the pharmacist there, and a reprimand and temporary look at his licence, but the board agreed to a lesser reprimand at that time in 2006.
There was also an independent evaluation ordered by a company whose executives were then convicted of federal crimes related to defrauding the FDA.
Instead of the reprimand, they recommended that NECC go through a corrective action plan that was basically overseen by an entity called PSI. We came to learn that, at that time, the executives at that firm were under indictment by the Justice Department.
Who was in charge here? Who was supposed to be overseeing and making sure that there was disciplinary action, that if there were complaints that they were investigated and some type of action was taken? And where did the ball drop?
I think there are two areas that we have seen. Number one, the staff supporting the Board of Pharmacy was responsible for providing information and reports to the board, but the board itself was the only entity that can take action in terms of licencing or reprimanding or revoking licenses. So the staff did not do their job, they did not inform the board of the PSI indictment, for example.
But to say the staff should have told the board, for example, more detail, if that doesn't happen, isn't there some sort of checks and balances in the system, or shouldn't there be to make sure you're not relying on a staff member to the Board of Pharmacy to really be in charge of overseeing and making sure that the drugs are safe?
Right now our board is made up of about 90 percent or 80 percent of pharmacists. There are other ways, I think, to make sure that there is the necessary expertise on the board so that people know what they're doing and they know the field, but I think there needs to be a better balance.
It's my understanding from reading these documents as well that the only time these pharmacies are inspected is when they're going to be licensed and if there's a complaint.
There are three circumstances under which pharmacies are licensed. The two that you mentioned and also if there was a substantial change in the condition of the pharmacy and NECC was investigated or surveyed in May of 2011. Right now, we are in the field doing unannounced inspections of pharmacies, and we believe that in the future that this is a necessary step to make sure that there is further oversight of the pharmacies.
And what would you say to the folks who say, "Yes, now you're doing inspections, but did it take 32 deaths and several complaints against this compounding pharmacy?"
I think that is a very appropriate question. This travesty is one of the worst disasters in health care that I can remember that was preventable, and I do believe the NECC operated under conditions where they not only violated state and federal laws but they also violated their own practices. We need to make sure that this never happens again.
Who's responsible for the failure here? Is it a systemic failure?
Well, I think we need to remember that NECC is responsible for these deaths, and for producing these contaminated medications. There does need to be a stronger system of oversight of these compounding pharmacies, and we will be developing recommendations to build on the emergency regulations that we have already passed here on Nov. 1 to make sure that we have an appropriate system in place so that this will never happen again.
At the same time, there was the state drug lab scandal, which the Department of Public Health was also involved with. Some are suggesting that both of these huge scandals show an agency in trouble.
I believe that the drug lab scandal is still under investigation and more information will come to light about that. [Chemist] Annie Dookhan clearly acted in an irresponsible way and that is without question. I do believe that the supervision of the lab and her actions was inadequate and the people responsible for that lack of supervision have been relieved of their duties.
In both of these instances, the responsibility really was with lower-level staff members and they and their supervisors have been disciplined, and the state is taking corrective action in both cases. That would that be correct to say?
That is correct.
This article was originally published on November 14, 2012.
This program aired on November 14, 2012.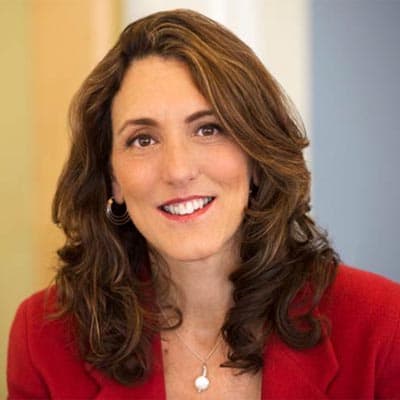 Deborah Becker Host/Reporter
Deborah Becker is a senior correspondent and host at WBUR. Her reporting focuses on mental health, criminal justice and education.