Investigators: To Prevent Abuse By A Caregiver, Study Your Child, Be Proactive
03:49
Play
This article is more than 8 years old.
Gov. Deval Patrick on Friday reiterated his call for making information about all convicted sex offenders available in communities where they live.
That's in reaction to the arrest of a daycare service operator in Wakefield on charges of sexually abusing 13 children, including one who was just 8 days old.
The Wakefield man, John Burbine, is a Level 1 offender. Right now, records of low-level offenders like Burbine are distributed only to local police.
Sexual abuse of young children is a growing concern for law enforcement, and the focus of federal, state and local agencies.
Parents Are Crucial For Prevention
A shocking aspect of child sex abuse is that in many cases the victims are children of parents who thought they'd done everything right. They'd done their research and thought they'd found good-quality, safe daycare.
"We always think of doing our due diligence as parents to ensure that our caregivers for our children are people that we know," said Det. Bruce Foucart, special agent in charge of Homeland Security investigations in Boston. "Unfortunately that isn't always the right answer."
Foucart says the exploitation of children is systemic and growing exponentially.
"You know that's a huge challenge, the challenge of trying to stay one step ahead of these pedophiles," he said.
Foucart says the goal is to prevent the abuse, and that's where parents are crucial.
"Do all you can as parents to protect your children, and check twice, check three times the people you're leaving your kids with, and listen to your children," he advised. "You know if your children are saying things to you, don't take it for granted, take it for real. If they're mentioning things that they haven't mentioned before being with someone, further that. Be your own investigator. Track that down."
"The most important piece is to learn your child," said Det. Renee Payne-Callender, a 27-year veteran of the Boston Police Department, 15 of them working in the department's Crimes Against Children Unit.
"And when I say spend time with your child so that you can learn your child, kids that are pre-talkative, non-verbal children, their body language, babies come out and their body language tells you things," she said. "A newborn baby will tell you through his body language when he's hungry, if something hurts him. You know that."
And she says be proactive and attentive to details when dealing with caregivers.
"If you send your child to daycare and your child is wearing one item of clothing and they come home and they don't have those same items of clothing on, question why they don't," Payne-Callender said. "Find out what's going on."
Payne-Callender says soiled clothing can be a first sign.
"When you send them outside the home for any type of outside care, always ask, 'You know what, if my child has an accident at school, I want, you know, put their clothes in a bag and I'll pick them up,' because it will tell you a lot of things," she said. "Young children are assaulted every day, somewhere, and a lot of times there is forensic evidence that's left in the clothing."
And it's important that parents try to keep their emotions in check as they talk and listen to their children.
"They will tell you when something first goes wrong with them," Payne-Callender said. "You just have to be able to listen to them and then respond appropriately. If a child sees that something has happened to them and their parent overreacts, or the parent is yelling and screaming, or the parent is crying, the child will clam up and will never tell you anything again."
In addition to investigations and enforcement, the BPD's Crimes Against Children Unit does extensive outreach; it does presentations in schools and parents' groups. The focus is on what to look for and how to talk about it.
This program aired on December 7, 2012.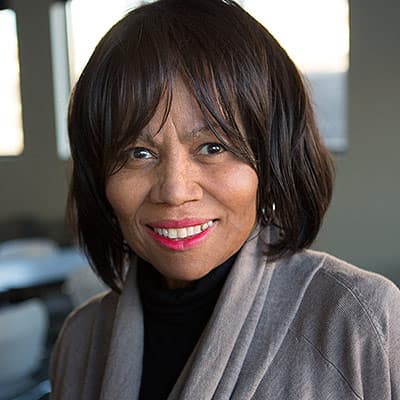 Delores Handy Reporter
Delores Handy was formerly a host and reporter at WBUR.