Mass. Dems React To Brown Announcement
02:31
Play
This article is more than 8 years old.
Publicly, local Democrats are reacting calmly to the news Republican Scott Brown will not try to rejoin the U.S. Senate in the state's special election this June. Brown was considered the party's best chance to win the Senate seat and was a leader in early polling.
Only Thursday, the State Democratic Party threw an elbow by email — headlined "Scott Brown Set To Announce Campaign to Slow Down President Obama's Agenda." On the heels of Brown's announcement a day later, the party sent out the same email, scratching out Scott Brown and substituting "Some Other Republican Set To Announce Campaign to Slow Down President Obama's Agenda."
"Well, you know, Scott Brown unquestionably was the leading candidate for the Republican party but I'm certain they're going to nominate someone," said Massachusetts Democratic Party chair John Walsh. "We accept the correction on our prediction and continue to be prepared."
The Democrats' two announced candidates were equally sedate. A statement from Rep. Ed Markey said, "I respect Scott Brown's decision and know he did what he thought was best for him and his family."
Differing by only a verb, Rep. Stephen Lynch said, "I understand Scott Brown's decision... It's perfectly understandable." Lynch's statement added, "I wish all the best to Scott and his family."
It was only privately that Democratic campaign consultants acknowledged the day had brought a big break for Democrats.
This program aired on February 2, 2013.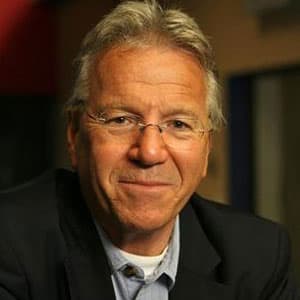 David Boeri Senior Reporter
Now retired, David Boeri was a senior reporter at WBUR.