Local Dogs Looking For Homes To Star In Puppy Bowl IX
04:29
Play
This article is more than 8 years old.
The New England Patriots did not make it to the Super Bowl in New Orleans this weekend, but there are some local athletes participating in Sunday's other big game. Three of the stars of Animal Planet's Puppy Bowl hail from Rhode Island-based Furever Dachshund Rescue.
Dachshund Harry and his sister, Sally, spend their days playing and napping. But, life wasn't always easy for these two. Born prematurely to a mother who had to be euthanized, they were the only survivors of a litter of six, bottle-fed every two hours by Furever Dachshund Rescue Chair Laura Coulombe and her daughter, Mary.
"It's crazy, it's crazy amazing," Mary Coulombe said. "We went from bottle feeding and hoping their weight would go up to them going to the Puppy Bowl and everybody's like, your puppies are gorgeous. It was a long trip. a long trip."
It's been a long trip for the producers of the Puppy Bowl, too. The show began nine years ago on a lark. Last year, the 12-hour marathon attracted 8.7 million unique viewers and another 5.5 million page views on Animal Planet's website. Those numbers pale in comparison to the 177 million fans who tuned in for at least a few minutes of last year's Super Bowl, but they were enough to attract Washington Post features writer Maura Judkis.
"I went to my editor, I told her I wanted to go to the Puppy Bowl and she said, 'Great! I want to go, too,' " Judkis said.
Judkis and her editor were joined by reporters from The New Yorker, NBC Nightly News, Good Morning America and The Associated Press, among others. Judkis said the appeal of the game is, well, simple.
"The great thing about the Puppy Bowl is that no matter who you cheer for, the puppies always win," Judkis said. "The winner is always going to be puppies.
Max Brumby was the key production assistant for Puppy Bowl IX, which basically meant he did a lot of paperwork and odd jobs.
"It sort of makes you step back and realize the absurdity of the scale that the Super Bowl has reached," Brumby said. "It's so big that even the idea of putting something on TV to counter-program against it seems absurd."
Other networks have tried — and failed. Even the pay-per-view Lingerie Bowl lasted only three seasons. But the Puppy Bowl will celebrate a decade on the air next year, in part thanks to ultra-cute puppies, the kitten halftime show, and hamsters operating a blimp above the stadium. You might think this is all a joke, and... well, it is.
"There's a bit of a wink and a nod going on," said Puppy Bowl executive producer Melinda Toporoff. "As producers we kind of are in on the joke and know how absolutely absurd this is, but we love it and obviously our viewers do too."
Toporoff said her title elicits the same response from pretty much everyone:
"'Ahhh, you're so lucky. You have the best job on the planet.' And I say yes," Toporoff said. "But behind all that silliness there is an adoption message that we're trying to get out there — that all these animals that are actually on the special are available for adoption."
The Puppy Bowl was filmed in November, and most of its stars have already been adopted. But Harry, Sally and their fellow Puppy Bowl star Copper are still looking for homes in New England. Laura Coulombe said competing in the Puppy Bowl doesn't guarantee a quick adoption.
"I think people really like the idea that they're Puppy Bowl puppies, but our experience from last year is that people will adopt only because the dog is right for them," Laura Coulombe said.
There are more than 60 dogs currently available in Furever Dachshund Rescue's nationwide system. Laura Coulombe says finding homes for all of them will get just a little easier after Sunday's big game.
This program aired on February 3, 2013.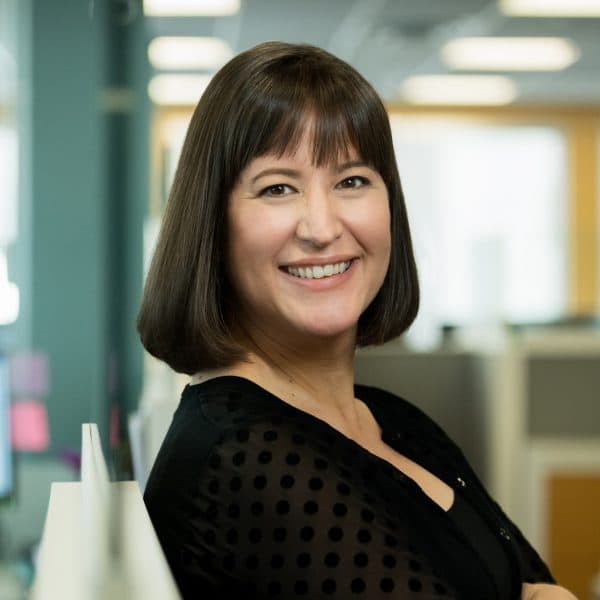 Karen Given Executive Producer/Interim Host, Only A Game
Karen is the executive producer for WBUR's Only A Game.