Boston City Councilor John Connolly On Mayoral Bid: 'It's An Uphill Battle, But I Can Win'
05:34
Play
This article is more than 8 years old.
Boston Mayor Thomas Menino hasn't announced yet whether he'll run for an unprecedented sixth term. But if he does, he'll have at least one city councilor as an opponent: Councilor John Connolly announced at a rally Tuesday that he's running for mayor to transform the city's schools.
"The success of our schools directly impacts our ability to create safe, healthy and livable neighborhoods, as well as our ability to create jobs, attract talent and retain families in Boston," Connolly said.
Connolly is a 39-year-old former teacher, Boston College Law School graduate and father of two who lives in West Roxbury. Politics runs in his family: his mother, Lynda, is the chief administrative judge for the state's district courts and his father, Michael, is a former Massachusetts secretary of state.
WBUR's All Things Considered host Sacha Pfeiffer spoke with Connolly about his campaign.
---
Sacha Pfeiffer: Again, we don't know yet whether Menino will run. He has until May 13 to file nomination papers. But certainly there was the sense at his State of the City address that he is in. And three other city councilors in the past have tried to unseat him, unsuccessfully. Given their fates, what do you think your chances are?
Listen, it's an uphill battle. But I can win. And I'm going to speak to my experience as a teacher, my experience as a Boston Public School parent. I'm part of a new generation in Boston who want to be in the city, want to raise our kids in the city, feel that we're strengthened by raising our kids in an incredibly diverse city and want our kids in public schools.
The schools have made gains in recent years in MCAS scores and graduation rates and rates of students going to college. What do you say to people who say, 'It's working; we just need more time'?
I would beg to differ on all of that. For every point that you can look at in improvement on one piece of the MCAS, you can go right back to third-grade reading, perhaps the most important measurement, and you see not only are we stuck, but we're falling. That means that we're not giving kids the basic, core literacy skills they need to succeed.
I think the raising of the graduation rate has largely been done through a couple of programs that don't really enhance the skills but really just increase the numbers, and we really don't have a good measurement yet on whether our Boston Public School graduates are improving college graduation ultimately.
What do you think are Mayor Menino's biggest weaknesses that, in your view, make it time for a new mayor?
I love Mayor Menino. He's a great guy. I think you always have to note Mayor Menino's deep commitment to the city. The man eats, sleeps and breathes the city. He wears it on his sleeves. But our schools come up short and I think we have lacked a commitment to boldly take on the status quo in Boston and to make sure we can offer a quality education to every child. We need to do better with our schools.
Name, if you would, one, two, three things that you think the current administration isn't doing to improve the schools that you would?
I don't think they've taken a fine-toothed comb to our school budget to get every dollar to the classroom. It's a top-heavy bureaucracy and it doesn't have to be that way. They have not focused on principal development or principal quality in any real, meaningful way. They have failed to lengthen the school day through the teachers' contract. Both parties let us down on that teachers' contract. We have one of the shortest school days in the country, comparatively speaking. We didn't add a minute to our school day. That's not right for our kids.
So the schools, as you say, would clearly be your focus if you became mayor. But what would be your other top few priorities?
We will talk about every issue and every challenge facing this system during the campaign. But I want to look at job creation — not just because I'm most likely to be unemployed come January.
Because in order to run you have to resign your city council seat.
That's right. But because that's the economic future of Boston, making sure we're focused on innovation. And I think there's a lot more we can do there. You know, Facebook and Microsoft were born in Boston but they didn't grow up here. And we don't do enough to nurture our young talent and all those folks who contribute to the creative economy in Boston.
We also absolutely have to focus on improving public safety. If you don't feel safe in your neighborhood then you have no quality of life. And we know sadly in this city about 75 percent of the violent crime happens in one of three neighborhoods. And for people living there, that's no quality of life. So we're going to focus on every issue. We're going to talk about new ideas and new approaches to make a difference in Boston.
You talked about innovation, but of course one of the things Mayor Menino has done is create this so-called Innovation District at the seaport, and successfully lured some Cambridge companies to South Boston. Do you feel that the administration is not doing enough on that front?
I think when you pull a Vertex into Boston, that's great for Boston and it's great to get that big company. But the companies that create real, actual job growth are the small companies. And it's at that incubation stage where Boston doesn't really have anything happening.
At one point when we were talking, you joked about likely being unemployed in January. So although you've said this is an uphill battle, do you ultimately expect that you will lose? Is this tilting at windmills and just hoping to make a point?
No, I'm going to win. I wouldn't be in this race if I couldn't win. And I really believe that this city's been waiting for somebody to step forward and say we can make our schools work.
So your joke about being unemployed in January is just a joke?
Yeah, that's just a joke.
Two other people have announced campaigns for mayor: Hyde Park resident Will Dorcena, a mortgage loan officer who co-founded a Haitian community newspaper in Boston; and Charles Clemons, a radio station founder and former Boston police and corrections officer.
This program aired on February 26, 2013.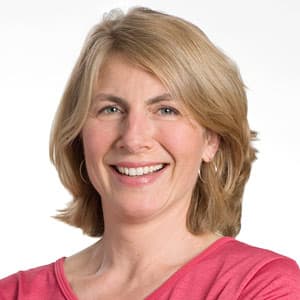 Sacha Pfeiffer Host, All Things Considered
Sacha Pfeiffer was formerly the host of WBUR's All Things Considered.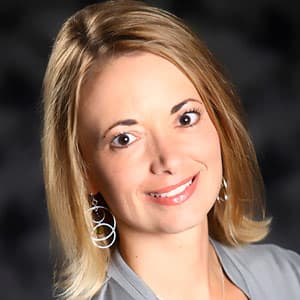 Lynn Jolicoeur Producer/Reporter
Lynn Jolicoeur is the field producer for WBUR's All Things Considered. She also reports for the station's various local news broadcasts.