Mass. Republican Lawmaker: Sequester Cuts Painful But Necessary
04:21
Play
This article is more than 7 years old.
There's still no deal in sight to prevent huge automatic federal government spending cuts from starting Friday, and many Democratic politicians warn the budget-cutting could be severe. But some congressional Republicans call that fear-mongering, so we wanted to get the perspective of a GOP lawmaker in Massachusetts.
State Rep. Vincent deMacedo is a Republican from Plymouth and a ranking member of the House Ways and Means Committee. He told WBUR's All Things Considered host Sacha Pfeiffer that he believes the sequester cuts will have a profound effect, but he says they may be a bitter pill the country has to swallow to help tackle the national debt.
---
Vincent deMacedo: We're spending over $100 billion more than we take in each and every month. We cannot continue to spend money that we don't have, and so there is going to be some point of reckoning, and we can't just keep doing this on the credit card because what we're doing is we're passing this debt on to our children and our children's children.
Sacha Pfeiffer: Do you think the cuts could be as severe as many Democrats and certainly as President Obama says he believes they will be?
Well, I certainly think that these cuts are going to be severe. Do I think there's some politics going on? Absolutely. I think that we're going after some areas to specifically highlight the pain. Listen, any time you cut $85 billion out of the government it's going to be painful and I'm not suggesting anything else. But I think the pressure is more to try to force the Republicans to raise taxes, and in doing that you're going to have a negative effect on the economy. I think that there's a different way. I think that they believe that you shouldn't do that because you want to spread the base so you have more people paying in. If you raise taxes, you're going to shrink the base and have more taxes on fewer people.
The White House recently put out state-by-state numbers itemizing where these cuts will happen. So in education, for example, Massachusetts would lose about $14 million for elementary and secondary education, which could mean the loss of about 190 teachers or teacher aides. Then another $13 million for special ed, which would mean the loss of about 160 positions for teachers aides and teachers who serve special ed children. Do you agree with those numbers? Do you have any doubt that that is what will happen?
I have no reason to question if the numbers are legitimate or not legitimate. I just think that this is our economic reality as a nation. Those are probably going to be legitimate cuts that are going to hurt people. I would love to think that the two parties could actually come together in good faith and sit down and try to find a balanced approach to getting through this. I long for the days of Tip O'Neill and Ronald Reagan when they sat down and they hammered out a reasonable, common-sense tax plan that, frankly, was revenue-neutral but had a huge positive effect for our economy in the years following. Look at us here in the Commonwealth of Massachusetts. We're not allowed to deficit spend. We have to balance our budget each and every year. And, frankly, because we have done that I think we've been in a much better position to weather our difficult economic times. And I think to suggest that, at a national level, that's so unrealistic, well, that's what we do here in Massachusetts, probably one of the bluest states in the nation, but we balance our budget each and every year.
If these cuts do happen, what are you most concerned about in your district or in the state as a whole?
I'm concerned about my neighbor losing their job. I'm concerned about that type of impact. Again, nobody wants people to lose their jobs. Nobody wants cuts. But, by the same token, we also have to understand that if we just turn around and just raise taxes, well, what's going to happen is you're going to slow the economy, and if you slow the economy people are going to lose jobs elsewhere.
Do you expect these cuts to start going into effect Friday or do you think a deal could be reached?
My personal opinion is I think you're going to see what's happened in the past, which is somehow we're going to find a way to kick the can down the road a little farther, which in effect actually costs us more money. Every time we kick the can down the road a little farther it doesn't address our shortcoming, but it does increase our debt. There's no savings; it's actually a cost. And that's obviously a concern.
More On The Sequester:
This program aired on February 27, 2013.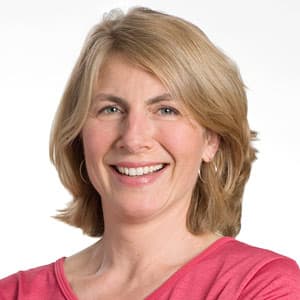 Sacha Pfeiffer Host, All Things Considered
Sacha Pfeiffer was formerly the host of WBUR's All Things Considered.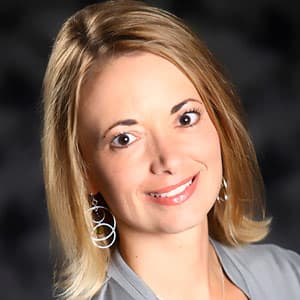 Lynn Jolicoeur Producer/Reporter
Lynn Jolicoeur is the field producer for WBUR's All Things Considered. She also reports for the station's various local news broadcasts.