The Olympics Of Irish Dancing, Right Here In Boston
This article is more than 8 years old.
The rapid-fire foot tapping of Irish dancing is filling Boston's Hynes Convention Center through Sunday, March 31 for the World Irish Dancing Championships.
On stage, 16 kids bounce and twirl in tightly choreographed moves beneath bright lights. Like the other 5,000 dancers who qualified to compete in the championships, they're dolled up, hoping to impress the judges.
"Today a lot of the dancers will be wearing big curly wigs, and they can be up or down," says Maggie Grogan, a 14-year-old from California. "And these great costumes that are just filled with sparkles so that we shine on stage. And then we have our legs nice and tan so it shows our muscles and we stand out."
Maggie's lush, dark brown wig evokes Marie Antoinette. Vendors sell other colors too — red and blonde ringlets cascade in their stalls.
The Grogans traveled to the world's largest Irish dance contest from Burlingame, California. Thirty-four countries are represented here, including places you might not expect, such as South Africa and Brazil. It's safe to say a good number of the competitors got hooked the same way — Maggie Grogan included.
"When I was little I watched Riverdance, and I thought it was the coolest thing so I started dancing," explains Grogan, as kids leap and tap in the halls and on white, wooden practice platforms scattered throughout the Hynes Convention Center.
Jim Burns from Rochester, New York is here with his 16 year-old daughter Renee. She's been competing for eight years, but this is her first world championship. "You know and you get roughly a minute to prove to the judges that you're the best," he said, laughing.
"All those little beats, all those little clicks you hear, they've all got to be there in perfect time to the music that's playing," Burns continues. "They're listening and watching for all that. It's like ballet in terms of all the different forms."
The Irish step shoes actually function like ballet's toe shoes, except they're black and chunky with a thick heel.
"All the dancers you see here, they're like race horses. These kids are conditioned like you can't believe — or they wouldn't be able to do this," Burns says.
Richard Murray is a rare breed here in Irish dance, where girls can outnumber boys 50-1.
"People would think it would be a bit more girly, that all the glamour attracts the girls. I would say that's why there are more girls, but people don't know how athletic it really is," Murray says.
The 17 year-old from Waterford, Ireland dripped with sweat.
"I would compare [dancing] to like an Olympic sport because the dances are two minutes long. And it would be like if you were boxing or something, and you were going a minute on the bag, and you'd be dead after that. So that's what we are like with our legs," Murray explains.
One day he hopes to audition for Riverdance.
Murray is in Boston with a group from the Higgins Academy in Waterford. His teacher's daughter, 11-year-old Natasha Higgins, competed too, placing 29th out of 138 in her age group.
"It was kind of nerve-wracking backstage, but once you're out there you go into a different world, and you just don't see anything, and it's really fun," Higgins says. "I love it."
In a carpeted area dance instructors worked "soft shoe" with the 60-member team Celtic Steps from Denver, Colorado. Dance mom Erin Jones compares Irish dancing to another time-consuming sport.
"I don't know what it's like to be a hockey mom but I can imagine it's pretty similar, pretty intense," Jones reflects.
Before her two kids got hooked, Jones says she was clueless about Irish dance. "I didn' shave any idea. We went to our first competition just to watch, and it was like walking into a whole different subculture."
Liam Harney teaches Irish dance in Walpole and Roslindale. He keeps an eye on 80 of his dancers this week.
"I'm proud to say one of our teams took the first place, and they are the world champions under 11. It's a Ceili team," he says.
Harney also serves on the competition's planning board and is thrilled the massive event was in Boston this year.
"When you're an Irish dancer, it's what you do," Harney says. "You live, breathe and sleep Irish dancing, and you want your peers and friends to have the opportunity to have a glimpse into your own world."
A two-time world champion himself, Harney hopes this competition inspires other Bostonians to take up Irish dancing too.
Next year the world championship moves to London.
This program aired on March 30, 2013. The audio for this program is not available.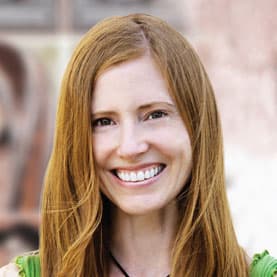 Andrea Shea Senior Arts Reporter
Andrea Shea is WBUR's arts reporter.