Historian: Potential Kennedy Ambassadorship 'Serves Japanese-American Relations'
04:48
Play
This article is more than 8 years old.
Caroline Kennedy is likely to become the next U.S. ambassador to Japan, according to multiple reports. The 55-year-old lawyer and author lives in New York and is the only surviving child of President John F. Kennedy.
To get a sense of what she might bring to the job, WBUR's All Things Considered host Sacha Pfeiffer spoke with historian Robert Dallek, who wrote a biography of JFK and has a new book about the Kennedy White House coming out this fall. He says an ambassador Kennedy would be a continuation of, but also a change in, the Kennedy dynasty.
---
Robert Dallek: It's a kind of cultural role in the sense that the American ambassador to Japan has been in recent history a very high-profile individual. These appointments to Tokyo have not gone to big political donors, but rather to people who are very much in the public eye. And I think this serves Japanese-American relations. Whatever political reporting and economic reporting goes on will be done by subordinates of the ambassador.
Sacha Pfeiffer: Some of the public feedback to the possibility of Caroline Kennedy becoming ambassador to Japan has been criticism — people who say that previous ambassadors had meatier resumes and much more extensive political backgrounds, like Vice President Walter Mondale and Tom Foley, former speaker of the U.S. House. There's been a former Senate majority leader. Caroline Kennedy has essentially no political resume. So what do you consider her qualifications for the job?
Well, she has a resume of having supported President Obama at the start of his campaign in 2008, and putting the weight of her name and her family and put her in the spotlight as someone who was making a statement about the country's current political decisions and the presidential election.
Is that enough> Or is that the reality of what it takes to become an ambassador, often?
Well, Caroline Kennedy is not any political contributor. I mean, she's Caroline Kennedy.
But there are, of course, people who think that because it is the Kennedy name she's getting a job she may not be qualified for. Do you think that's fair or unfair?
That's an inevitable complaint. Any Kennedy who wins a political seat is going to be criticized for having ridden to that office on the coattails, so to speak, of the Kennedy fame.
There is work to be done for the next ambassador of Japan, clearly. It's a time of a lot of tension in the Pacific region — North Korea threatening strikes against South Korea and the U.S. Japan-China territorial tensions over the South China Sea. Would Caroline Kennedy be equipped to take on that work?
What she's equipped to do is to reassure the Japanese that Japan is our most important Asian ally, and we stand behind her and are not going to ignore any security threats that might be posed to the Japanese by North Korea, for example.
Are you basically saying the ambassador plays one role [and] the politicians will do the hard work? The elected leaders will do the hard work?
Yeah, I mean, look — Caroline Kennedy is trained as an attorney. She's someone who I'm sure is perfectly competent to speak to prominent Japanese officials, to political officials. It's not as if she hasn't been around political officials and high-profile public personalities throughout her life, and so I'm sure she'll be very comfortable in being a source of communication from the White House to the Japanese government.
Back in 2009 or so, when Hilary Clinton was leaving her U.S. Senate seat in New York to become Secretary of State, Caroline Kennedy made it known that she wanted that Senate seat. And she sort of briefly campaigned, but was widely panned for — some people called her a "shy socialite." They thought she didn't have a command of the issues or speak well in public. She eventually pulled herself out of that campaign, essentially. Do you have a sense now that she's more ready than she may have been several years ago to be in the public eye?
I was a little surprised, because she seemed to be somewhat gunshy about getting into the public arena. She has not craved the spotlight. But going to Japan is not the same as running for a Senate seat in the United States. You're not going to be subjected to the kind of scrutiny, and I think it is something I can well imagine her being very comfortable with.
This program aired on April 2, 2013.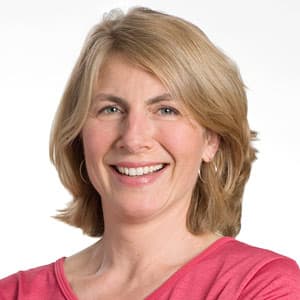 Sacha Pfeiffer Host, All Things Considered
Sacha Pfeiffer was formerly the host of WBUR's All Things Considered.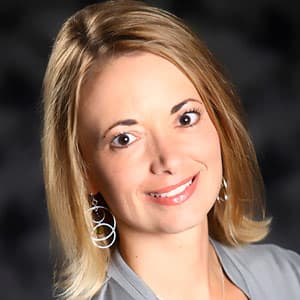 Lynn Jolicoeur Producer/Reporter
Lynn Jolicoeur is the field producer for WBUR's All Things Considered. She also reports for the station's various local news broadcasts.