Marathon Preview: Past Champions And Favorites To Watch
05:03
Play
This article is more than 8 years old.
New marathon champions will be crowned in Monday's Boston Marathon but the Boston Athletic Association recognized some of the past winners on Saturday.
---
Sharon Brody: Before we talk about Monday, tell us a little bit about Saturday's Champions' Breakfast.
Alex Ashlock: This is an event the Boston Athletic Association holds every weekend before the marathon. They recognize past winners of the race. One of them, Joan Samuelson — she won the race twice and later won the first women's Olympic marathon.
But there might not have been a Joan Samuelson without a woman named Jacqueline Hansen. She won the 1973 Boston Marathon — that was just the second year women were allowed to run here. Hansen recalled that day:
What a joyous thing to hear from the crowd, "The first woman! The first woman!" First I heard, "The first woman is ahead." And the trackster in me knew to pass her. And then I heard, "First woman. First woman" — and what a thrill it was, what a thrill it was.
Hansen later played a leadership role in establishing that women's Olympic marathon that Joan Samuelson won in Los Angeles in 1984.
Joan Samuelson was also honored Saturday, right?
That's right. She's here again; she's running the race again Monday, marking the 30th anniversary of her victory here in 1983. In that race, she broke the women's world record for the marathon by more than two minutes. Samuelson explained her reason for running this year:
It's all about the story now. If I can weave a story or tell a story by running a marathon, then I'll run. So the obvious story would be trying to run within 30 minutes of that time 30 years later. That's a tall order for me. If I can finish and feel good. that's a story too. So we'll see what unfolds out there on Monday.
Her time in 1983 was around two hours, 23 minutes. And in recent years, she has run marathons within 30 minutes of that time — so, as she said, we'll see what happens Monday.
What about some of the past men's champions?
We heard from Amby Burfoot who won the 1968 race. Burfoot is also running the race tomorrow. He'll be marking the 45th anniversary of his victory. Here's Burfoot:
It's occurred to me only in the last few days that this anniversary is sort of a siren song because once you hit 45, what do you see flickering out there but 50? And from here on in, 50 is going to be pulling magnetically, and I hope it all works out.
Let's look ahead at Monday. Give us a preview of the races.
In the women's race, Kenyan Sharon Cherop is the defending champion, but we shouldn't count out Shalane Flanagan. She's from right here in Marblehead, Mass. She's running the Boston Marathon for the first time, says she couldn't be more excited.
In the men's race, the defending champion Wesley Courier of Kenya is predicting a fast race Monday because it won't be nearly as hot as it was last April:
This is the year that four of my coaches tell me, "Sometimes, Wesley, you have to be dumb and run. Be stupid and run." And I think this year will be one of those. You go out there and you switch off and run as fast as you can.
And in the wheelchair race, the favorites are the defending champions Josh Cassidy of Canada and American Shirley Reilly. Reilly, by the way, also won the gold medal in the Olympic marathon in London last year.
There's more competition in the wheelchair races this year because there's extra prize money involved for athletes who do well here in Boston Monday and also in London next Sunday — that's two marathons six days apart.
That sounds impossible but I asked the South African racer Ernst Van Dyk, who has nine Boston victories in the wheelchair race, whether that's difficult. He said nope, he does it every year.
More Coverage:
This program aired on April 14, 2013.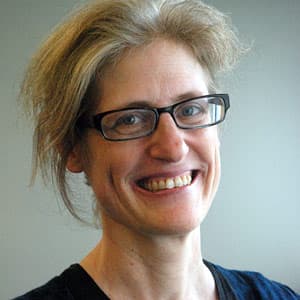 Sharon Brody News Anchor
Sharon Brody is the voice of WBUR's weekend mornings. On Saturdays and Sundays, she anchors the news for Weekend Edition and other popular programs.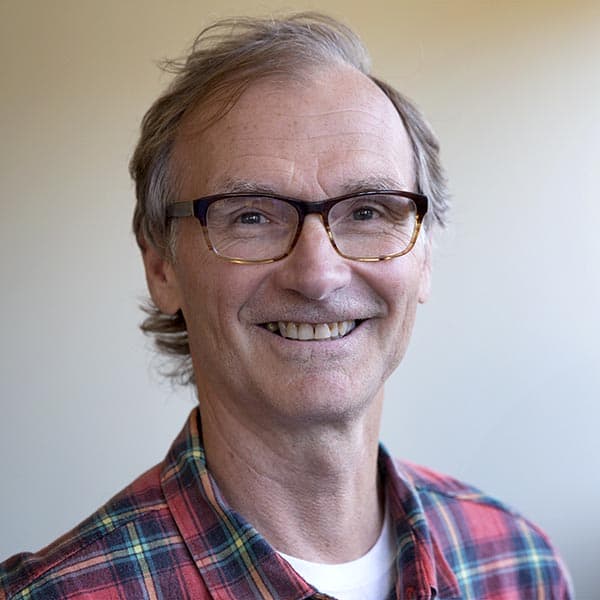 Alex Ashlock Producer, Here & Now
Alex Ashlock has been a producer for Here & Now since 2005. He started his WBUR career as senior producer of Morning Edition in 1998.