As Investigation Continues, Boston Police Detail End To Manhunt
04:52
Play
This article is more than 7 years old.
The investigation into the Boston Marathon bombings is continuing on many fronts.
In Washington, lawmakers are asking hard questions about whether better intelligence could have prevented the attack — with one senator saying the Russian government contacted the FBI multiple times about the dead suspect, Tamerlan Tsarnaev.
Here in Massachusetts, law enforcement officials on Tuesday detailed the manhunt and dramatic capture of the younger, surviving suspect, Dshokhar Tsarnaev.
Authorities are also talking with those who knew the Tsarnaev family, trying to get the answer the big question: Why?
The End Of The Manhunt
Boston Police Department Superintendent William Evans says last Friday his officers were not going to give up without an arrest. After a dramatic day in which much of Greater Boston was locked down for the search for Dzhokhar Tsarnaev, some officers kept at it even though Gov. Deval Patrick had told residents they no longer had to stay indoors.
"We weren't going to leave until we had finished our job," Williams said. "We wanted to catch this guy for what he not only did to the poor victims, but what he did to our marathon and what he did to our city."
About 20 minutes after the "shelter-in-place" order was lifted and residents started emerging from their homes, Evans and two other officers overheard a Watertown detective get a call that a resident reported there was a man hiding in a covered boat in his backyard. Those four officers were the first to arrive. Evans says they saw movement from the boat.
"Obviously that was a highly stressed type situation where we were having all kinds of help running in when they were hearing us on the radio," Williams said. "Our goal is to bring in a negotiator, bring in a tactical team and try to bring him out safely without anyone being injured.
"During that time shots rang out from behind the house," Williams continued. "And at that point I was screaming for everyone to hold their fire."
Evans doesn't know who was firing, but he confirms that the boat was within the area of Watertown that was blocked off for authorities to conduct a door-to-door search. "I believe at this time it was inside the 20-block perimeter," he said.
Evans says he doesn't know exactly who was responsible for searching the area of the boat. He also says he can't comment on many of the details because they're under investigation by the FBI. The agency isn't saying much except that hundreds of its agents are conducting a "large scale" investigation.
Piecing Together A Background
FBI agents are putting together clues about the Tsarnaev family from Boston and internationally, as the family came to the U.S. from Russia 11 years ago. Among those the FBI is questioning here is Chris Walter, of Cambridge, a neighbor and friend of Anzor Tsarnaev, the father of the two bombings suspects.
"They're really interested in background, total background," Walter said. "They want to put together an entire picture of this family, these people, their background."
Walter knows the Tsarnaev family because he allowed the father, Anzor Tsarnaev, to use the driveway and garage at his Cambridge business to repair cars. For the past four days, Walter has been talking with investigators who have taken evidence from the scene. Walter knows little about Dzhokhar Tsarnaev and is more familiar with his older brother Tamerlan, who was killed in a shootout with police Friday. Walter says he noticed that the older brother became increasingly religious -- especially after he married a Rhode Island woman three years ago and they had a child.
"At some point, maybe more than two years ago, maybe three years ago, when he would come to help his father working on cars here I would notice that he was praying, and he would sometimes pull out a mat and pray even in the backyard, in the driveway," Walter said. "This was not something he was doing prior to that."
Walter says the father, who left Cambridge to return to Russia last year, was especially proud of the younger brother Dzhokhar.
"From what I know, from what I've heard, he was a good student," he said. "I think his father had great hopes that he would continue in his studies and really make something out of his life."
And that raises a question that Walter, investigators and many others are scratching their heads over: "A lot of what they're also looking for are the underlying psychological reasons about why a seemingly not terribly disadvantaged young guys would undertake something so horrible," he said.
Dzhokhar Tsarnaev is now charged with using weapons of mass destruction. The state says it will file charges as well, possibly first-degree murder for the shooting of MIT Police Officer Sean Collier, because that's not a federal offense. The trials could take years to complete.
This program aired on April 24, 2013.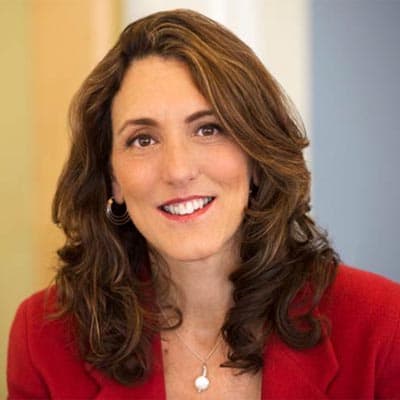 Deborah Becker Host/Reporter
Deborah Becker is a senior correspondent and host at WBUR. Her reporting focuses on mental health, criminal justice and education.