Boston Police Officer With War Injuries Offers Advice To Marathon Victims
06:23
Play
This article is more than 7 years old.
BOSTON — A fractured arm and ankle. Nerve damage and burns. Two collapsed lungs. A ruptured ear drum. A concussion. And a missing lower leg. Those are the injuries Boston Police Officer Terry Shane Burke suffered in Iraq after a bomb exploded beneath his Marine unit's Humvee in December 2006.
Doctors eventually had to amputate his left leg above the knee, but Burke is still on the Boston Police force, thanks to a prosthetic leg. And he was one of the crime scene technicians on Boylston Street after the Boston Marathon bombings, which happened a month ago.
"It looked like a war zone. It looked like Fallujah all over again," Burke recalled. "There was blood, barricades turned over, broken glass, clothes, carriages. And I did step back and think like, 'This is Boston. This is the marathon. This isn't Fallujah.'"
Burke is now reaching out to victims of the marathon attack. He believes his own experience recovering from bomb injuries and an amputation could help them in the months and years ahead.
WBUR's All Things Considered host Sacha Pfeiffer visited Boston Police headquarters this week to speak with Officer Burke, who said he's never sugarcoated the challenge of recovering from a lost limb.
---
Officer Terry Shane Burke: Yeah, it's not easy. It's not going to be easy. It's a long road. For me it was day by day, and I had a huge support network, so that made it very easy. And, of course, I was dating someone — she was very supportive. But the mental part of it is very tough. Realizing you can't play hockey any more in the fashion that you were used to playing. You can't chase a dog around. I can't chase my niece and and nephew around. When you go to jump out of bed and you fall on your face because you didn't realize, "Oh God, I don't have a leg any more." Not only that but people are going to look, like, "Oh gosh, oh wow." Little kids — they're innocent, they don't know. I understand when they stare. That's OK. It's when it's the adults that stare and gawk and it's just like, "Yeah, you know what, folks? It's not an optical illusion. It's a prosthesis or it's a wheelchair."
Sacha Pfeiffer: How do you deal with the staring or, at least at the beginning, people who gawked or didn't deal with it gracefully?
Me, personally, I just ignore it. I don't let it get to me. Yoga. If you really have to get it out, go hit a punching bag. Don't take it out on a significant other. Don't internalize it. On the flip side of the coin were people who want to rush ahead and open a door for you. A perfect example is my brother. When I was first walking, I was back home and I excused myself to the men's room and he said, "I'll run interference for you." And I'm like, "For what?" And he's like, "Well, I'll get people out of the way." "You know, T.J., I can walk. It's going to be a little bit slower, it's going to be a little bit different, but I'll be fine." He was almost a hover mom, you know? He followed me around and, "Hey, folks, get out of way! Captain America's coming through here! Get out of the way!" He would turn around and walk backwards like I was a small infant trying to walk. I'd tell him, like, "If you don't get out of my way, I'm going to run you right over. So get out of my way!" Better to be loved too much than not at all, but people do want to treat you somewhat different.
So what is your advice to the family members of marathon bombing victims whose instinct is to baby them and protect them?
Let them fall. Let them gain their independence. You're going to want to rush, you're going to want to go help them. There will be times you need to, no doubt. But they're going to need to reestablish their own independence. And, if allowed, maybe go to group therapy with them. Are they battling any type of substance abuse? Have they become addicted to pain medicine? Because I have seen a lot of that, where people have turned to substances as a relief to escape reality.
You have a prosthetic now?
Yes.
Do you ever feel conflicted about it? I mean, on one hand it's given you some freedom back, but do you ever have to fight back the anger that you have to have it at all?
Sure. There were definitely points where I was angry at the world. No matter who you were, what you were, I was mad. I lashed out. You scream, you yell, you swear, "Why didn't they just finish the job?" I kind of felt like I was robbed of a career, because when I came back I went to crime scene, knowing that I couldn't go back to patrol. It hurts when you see friends of yours on the SWAT team or in the drug unit out chasing people down. It does still bother me a little bit, but I have a great, great career, great friends I work with. I can't beat it. I was very fortunate to come back and be able to remain on the job.
If I could ask a personal question?
Please.
You mentioned that when you came back you were dating somebody. What about people who are trying to figure out how to keep their personal lives going and maybe they're dating someone who's not sure they're quite up for what it takes to be with someone through this kind of therapy?
That was an extreme concern of mine. I guess I could put it this way: It's given me new faith in humanity that there are women out there that — like, a lot of times I've told people in the past, "By the way, just FYI, I have a prosthetic leg." And they're like, "OK." And I'm like, "Isn't that an issue for you?" And they're like, "Not really, but if you want to make it an issue I guess we can." I mean, there have been times, don't get me wrong, where that has maybe been a little bit of a thing. But, no, I've definitely had luck with that, where a lot of women are like, "Well, let's move on from there. Another glass of wine?" "Sure, all right."
This program aired on May 15, 2013.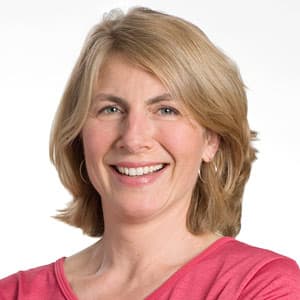 Sacha Pfeiffer Host, All Things Considered
Sacha Pfeiffer was formerly the host of WBUR's All Things Considered.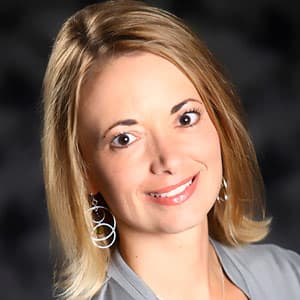 Lynn Jolicoeur Producer/Reporter
Lynn Jolicoeur is the field producer for WBUR's All Things Considered. She also reports for the station's various local news broadcasts.