Gabriel Gomez Touts Newcomer Status In U.S. Senate Race
08:24
Play
This article is more than 7 years old.
At a crowded Dunkin' Donuts in Charlestown here, Gabriel Gomez works his way through the line of people waiting to place their orders.
An older woman starts to introduce herself, until she gets a closer look at the man in the green bomber jacket emblazoned with an eagle and the letters "LT."
"Oh for goodness sakes, I'm sorry," she says as she gently touches his shoulder with a lilt of laughter in her voice. "I know who you are now."
Gomez laughed and wished her a nice morning.
The Republican former Navy SEAL and private equity investor from Cohasset is trailing Democratic U.S. Rep. Edward Markey in most polls by single digits. However, a recent WBUR poll showed nearly half of the respondents did not know who Gomez was.
With five weeks to go before Election Day, Gomez said he's not worried about name recognition.
"There are people right now making phone calls for us. There are people knocking on doors. There's people coming on our website continuously every day volunteering to help. And this base of enthusiasm is only growing every day," he said.
Gomez said he was confident he would be able to pull out another victory on June 25, and that his political inexperience was a plus for Capitol Hill.
"I've been in the real world. I've had a job in the private sector," Gomez said. "I've got broad experience of knowing what drives the economy and what kind of policies we need out of D.C."
Gomez insisted that he would not become an "insider" in Washington, D.C., if he was elected, pledging to serve only two full terms and then return to civilian life.
"I think we should go back to the citizen-servant model," he explained. "You go down there, you serve the people, you come back, live under the laws you passed, live among the people you served and hopefully get a job among companies whose lives you impacted."
Gomez disputed the notion that freshmen legislators are not able to accomplish as much because they are unfamiliar with how Congress operates.
"If you're saying that the longer you're down there, the more effective you're going to be, well name me one legislation Rep. Markey has sponsored in the last 20 years that's become a bill," Gomez said. "You can't, there isn't one."
Markey's campaign disputed that criticism, pointing to a list of measures the congressman has authored that have become laws. The most recent was the House version of the National Alzheimer's Project Act. The Senate version of the bill was signed into law in 2011.
Even as Gomez touts his "outsider" status, some political heavyweights inside the beltway are weighing in on his campaign. On Monday, Sen. John McCain is planning to help Gomez raise money at an event at the Fairmont Copley Plaza in Boston, a move that former U.S. House Speaker Newt Gingrich said Gomez should avoid because the Markey campaign could use it against Gomez.
Gomez said he is honored that McCain is supporting him, but as for Gingrich, "It doesn't matter to me whether I got his support or not. ... He can speak for himself, he doesn't speak for me."
Gomez said it was "an absolute overreach" on the part of the Department of Justice to subpoena phone records from The Associated Press. Gomez says that controversy coupled with the IRS giving increased scrutiny to seemingly conservative groups that were seeking tax-exempt status is why people don't trust the government.
"The last thing that we need is to have what is purported to have happened," he said. "This ... is just another example of why people have distrust for D.C. and for the government."
On the criticism of how the Obama administration handled the attack on the U.S. consulate in Benghazi, Gomez said it was "an absolute shame and disgrace" that there weren't more answers in the eight months since the attacks. He also said it should not be a partisan issue.
"This isn't something where we should be attacking either the Obama administration or trying to defend the Obama administration from either side," he said. "This should be where we need to find, and get to the bottom of this so that ... we understand what happened, what we could have done beforehand and what we can do going forward so it doesn't happen again."
Gomez hopes that law enforcement agencies investigating the Boston Marathon bombings will also do a similar kind of assessment. While he said the first responders did a "phenomenal job" — Gomez ran across the finish line shortly before the bombs exploded — he hopes that the agencies involved in responding to the attacks can highlight and correct any mistakes that were made leading up to the attacks.
"The bottom line is: the terrorists only have to be right one out of 100 times. We've got to be right 100 times out of 100," he said. "And we need to make sure that we've got the right procedures and the right policies so that if there's any shortfalls, we fix those now and then it doesn't happen again going forward."
Gomez said the current terrorism laws do not need to be changed, but said that Dzhokhar Tsarnaev, who is being charged in the attacks, should have been held as an enemy combatant as soon as he was taken into custody.
"What happened is now he's got read his Miranda rights and he's lawyered up and he's clammed up," Gomez said. "It's within our power to hold him as an enemy combatant. We could have continued questioning him because we still don't know where he trained, when he trained, how he trained, and who he trained with and if there's other people that he trained with that are still plotting against the United States."
So far, investigators have suggested that Tsarnaev and his brother Tamerlan — who died after a confrontation with police in Watertown — may have acted alone. However, questions remain around a trip Tamerlan took to Russia in 2012.
This program aired on May 17, 2013.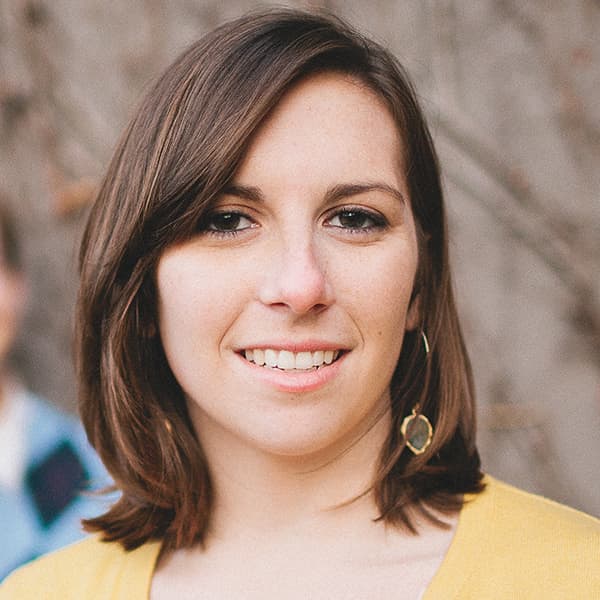 Kathleen McNerney Senior Producer / Editor, Edify
Kathleen McNerney is senior producer/editor of Edify.