New Casino Management Degree To Include Ethical Issues
04:10
Play
This article is more than 7 years old.
Casinos are coming to Massachusetts, and so is a casino-related degree program.
This fall, Lasell College in Newton will offer a four-year Bachelor of Science in resort and casino management — the first of its kind in the state.
WBUR's All Things Considered host Sacha Pfeiffer spoke about this new major with Lasell's vice president of academic affairs, Jim Ostrow, and asked him whether students who earn this degree may end up struggling to find a high-level-enough position for the expense to have been worthwhile — since the majority of casino jobs will be hourly wage shift work.
---
Jim Ostrow: We see just a host of job opportunities opening up in this specific industry as it comes into Massachusetts. Remember, of course, these aren't just casinos; these are full-fledged resort and entertainment centers with restaurants and hotels — all sorts of opportunities for management and marketing positions that a bachelor's level-educated student should be poised to enter into. Now, we're also looking, by the way, at master's level programming in this field within the next year or two. That will prepare students for higher-level directorships and vice president positions within the industry.
Sacha Pfeiffer: So give us a sense of what the course load will look like. What will students be studying to understand the inner-workings of casinos and all of the legal and security issues that come along with the gambling sector?
There'll be coursework in resort and casino operations, in facilities management, in gaming laws and regulations, in surveillance operations, in security technologies and issues, ethical issues in the gaming industry. [PDF: Read descriptions of Lasell's five casino-related courses.] We definitely want our students to have a sense of responding to ethical challenges. And technology will be a big focus in the program. The technologies in the resort and casino industry are very specific and the students are going to have to learn a lot about that.
You mentioned that there may be courses in some of the ethical issues that would arise in casino management. What would some of those ethical issues be and how would you teach those?
For instance, the problems of gambling addiction are real. I think it would be disingenuous and simply irresponsible for us to be offering a program in this field and not sensitizing students to the social and psychological issues that any industry brings.
There are schools in other states that offer such degrees like this. Nevada is one — where, of course, the gambling industry is huge. And UMass has a casino management certificate program. Why do you think a full-fledged degree versus a certificate is necessary or helpful?
The philosophy at Lasell College is that — we call it "connected learning." We mean that students should be steeped within the fields they're learning, doing the actual practice of the fields they're learning, so that their learning is deeper, so that they think creatively, can communicate well, can write and speak well.
And so it's different from a certificate program. It's different from a two-year program. It's a program that aims to educate well-rounded citizens and professionals.
What kind of feedback have you gotten from the faculty so far about this being offered?
Certainly our faculty raised, for instance, concerns about some social issues and some psychological issues that people experience within this industry.
Such as?
Well, like gambling addiction. But our response was — collectively with the faculty — well, then let's teach students about that. Let's sensitize students to the issues of who goes to casinos and who doesn't so that they can understand the population.
One of the things we're very interested in — and the faculty really pushed this — is when a site is established, one of the first things we should do is develop a robust set of public service projects that students from across the college in a variety of majors are involved in that service the community that this resort and casino is located in.
So would the community service aspect of that, for example, be working with some sort of a gambling addiction support service?
Sure. That might be one excellent candidate.
This program aired on May 29, 2013.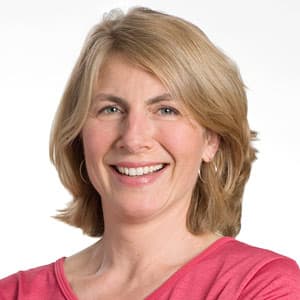 Sacha Pfeiffer Host, All Things Considered
Sacha Pfeiffer was formerly the host of WBUR's All Things Considered.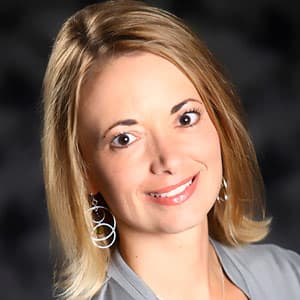 Lynn Jolicoeur Producer/Reporter
Lynn Jolicoeur is the field producer for WBUR's All Things Considered. She also reports for the station's various local news broadcasts.