A 'Supporter,' But No 'Champion'?: Considering Menino's Arts Legacy
This article is more than 8 years old.
BOSTON — On Thursday the Commonwealth Shakespeare Company officially dedicates its summer season of free performances on Boston Common to Mayor Thomas Menino and his wife Angela.
Menino's 20-year tenure is coming to a close, and people are taking stock of his legacy. So what has the mayor done to support arts in Boston?
Praise For Menino's Stewardship
To gauge opinion, I first went to the Common, where the cast in this year's free Shakespeare play rehearsed "The Two Gentlemen of Verona." It's a Rat Pack-inspired musical interpretation — or "Shakespearical" — joked the company's founding director, Steven Maler. He's been staging the bard for free in Boston for 17 years and said Menino has been an avid supporter since the beginning.
"From being a startup company that had no money and four performances on Copley Square in 1996, to being where we are now, and all that's been under his tenure," Maler said.
The city has provided some financial backing*, and Maler calls Menino a benevolent landlord for allowing the Shakespearean stage to occupy the Common year after year, and for dedicating park rangers and police to the runs. It can be a logistical nightmare, but the director believes Menino helps grease the wheels.
"It's so funny because one doesn't necessarily think of the mayor as a Shakespeare guy, but he's really come to love what we do," Maler said. "And I think he really loves seeing the parks activated in the way that we do, and the fact that we'll bring 100,000 people over the course of three weeks into the Boston Common."
"The cultural community of Boston is coming alive," Menino said in an interview. "It was dormant for a lot of years, but now it's reaching its peak. You know also, it enhances your city."
Menino has nurtured or sanctioned a catalog of artistic endeavors, including the recent Boston Calling rock music festival on City Hall Plaza, the Institute of Contemporary Art on the waterfront and the Calderwood Pavilion in the South End. But the mayor believes his greatest achievement is the revitalization of Boston's historic theaters on Washington Street, just a block away from the Common, including the Paramount Center, the Opera House and the Modern.
"You know they were buildings that were falling apart, and we made a decision that we were going to do something with them," he said. "That helped activate the cultural district of our city."
"He was the grand poobah of it all," said Boston-area theater veteran Robert Orchard, who oversees the Paramount Center and is executive director for the arts at Emerson College. The school partnered with the city to save the Paramount and revive the neighborhood.
"Who would've imagined 20 years ago that the lower end of Washington Street would be in a renaissance?" Orchard asked. "And that the Combat Zone, the so-called red light district, would be completely wiped out and that you'd have some of the highest-end condos in town, revived theaters. And it takes the vision of a mayor, and the determination and leverage of a mayor, to make it happen."
Public Art Criticism
But there are plenty of people who wish the mayor made a lot more happen during his years in office, especially in the realm of public art.
"Mayor Menino has been very careful and conservative in his approach to public art," said Matthew Hincman, a sculptor and associate professor at the Massachusetts College of Art and Design. He's also on the board of the Urban Art Institute and laments the growing number of traditional memorials and statues.
Hincman holds up City Hall Plaza as an example and asked: "Do we really need more mayor sculptures?' Then he listed them off:
There's the Collins memorial that I actually helped fabricate that's on the wall of City Hall. Then there's the new Kevin White that's down below that stands next to the Mayor Curley that's not too far away, and there's another dead white guy down there too. It's just like it's just becoming this sort of space where the city of Boston memorializes itself and all the good deeds that all its white, male leaders have done.
With a grunt Hincman added: "So I haven't seen much change, no."
That said, Hincman gives a thumbs up to the Boston Art Commission's online database of public art and its PaintBox program, which invites local artists to decorate neighborhood utility boxes. He calls that an adornment, though, and points to Chicago and San Diego as cities more willing to take risks by featuring edgier, more provocative public art. Hincman wishes Boston would do the same.
"I think it could change people's perceptions about what art is," he said.
Hincman has an interesting history with the mayor's art commission, which controls the public art process. Back in 2006 he installed his own sculpture, guerilla-style, around Jamaica Pond because he found the public art process to be slow and frustrating. His piece is a wood-and-iron park bench that looks more like a boat, or like two benches fused together.
Eventually Hincman's bench was sanctioned by the Parks Department and appreciated by the Boston Arts Commission.
The artist thinks the public art process seems a little more streamlined these days, but not much. He's impressed by the commission's database, but said too many projects are languishing and too many public spaces don't have permanent works of art.
"The fact that the Rose Kennedy Greenway doesn't have a plan," Hincman said, "they don't have any funding and the city doesn't seem to be helping very much."
A 'Supporter' But Seeking A 'Champion'?
The money that pays for city-supported public art projects in Boston comes from something called the Browne Fund. It's been around since 1892. That's when Edward Ingersoll Browne, a successful attorney, bequeathed one-third of his estate toward improving public spaces.
Hincman says 120 years is a long time for the funding mechanism to dictate any process in Boston.
"There's always critics," Menino retorted. "You know if we didn't have the process, [they'd say] 'Oh, there's no process.' We have process, [they say] 'Now there's too much process.' You can't make everybody happy."
Even so, Menino acknowledges the public art concerns.
"I agree with you we should have more public art, I totally agree with you," he said. "I've been trying to get that moving the last two years; we haven't done that. Maybe that's one of the things I wish we did more of. We used to have before the recession that 1 percent of money spent on a development had to go into public art and with the recession it fell out of the process, but that should be retained as we go forward."
But Nancy Schon, the artist who made the "Make Way For Ducklings" sculpture in Boston Public Garden, is a big Menino fan.
"Well I think I must be prejudiced because he's come to every single one of the sculptures I've put in the city," she said.
Schon also points to the eight-foot dragon she made for a parking lot in Dorchester that was transformed into a park after the mayor sold it to the community for $1. Then there's the Art Walk, she said, which is a map-and-phone-accessible audio guide for more than 100 public art works around Boston.
"For example if you call the number and you press 42 you'll hear the story of the ducks," she described with a laugh. "And he was very much involved in that. I think he cares about what goes on in the city, what goes on with art. I think he's definitely been a supporter of the arts."
"Yet I would say he hasn't been a champion," countered Matthew Wilson, executive director of the arts advocacy group Mass Creative. Wilson and about 50 Boston arts and culture institutions launched a campaign Wednesday night called Create the Vote. They see the mayoral changing of the guard as an opportunity to elect a champion, meaning someone who has arts, culture and creativity on their priority list.
"It's someone who talks about it in their State of the City address," he said. "It's when they're out on their stump speech it's part of what they talk about, so when they become the next mayor they're providing the investment in the community and providing the backup support that this community needs to really have the impact that it can have here in this city."
Wilson says Boston ranks near the bottom when compared to other major cities in how it invests in its creative communities.
"Chicago invests $30 million a year in the cultural office," he said. "LA $40 million a year. New York $220 million a year. And the budget here in Boston is just over $1 million."
Looking ahead, Wilson's goal is to sign on 10,000 Bostonians as "arts voters." He and the other Create the Vote operatives organized an arts and culture town hall this week with mayoral candidate Marty Walsh, and more are planned for the leadup to the election.
I spoke to one last person about Menino's support of the arts. Urbanologist and lecturer Max Grinnell has been critical of Boston's support of the arts and its public art. This past October he described the works here as "boring, old and stodgy" in an opinion piece for Boston Magazine.
When reached by phone in Chicago, Grinnell gave Menino a "B, B-" when grading his arts legacy.
"It's OK. It's not terrible," he elaborated. "I don't think it's great for the things he's done to sustain new and emerging artists for the 21st century. I think the support for the central, top-tier, tent-pole art institutions, like the BSO and the MFA, has been great. But how do we, as a city, create a place where working artists can grow and thrive who are just starting out?"
Grinnell also commented on the lack of sufficient arts funding. Everyone interviewed for this story — even our soon-to-be-former Mayor Menino — agrees that Boston needs to beef up its arts coffers.
---
Correction: An earlier version of this report said the city hasn't provided financial backing to the Commonwealth Shakespeare Company. In fact, the city has been a longtime supporter of the company, most recently providing funds equal to more than 7 percent of the budget for the 2012 season of Shakespeare on the Common.
This program aired on July 11, 2013. The audio for this program is not available.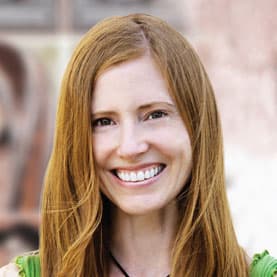 Andrea Shea Senior Arts Reporter
Andrea Shea is WBUR's arts reporter.