Mike Ross On Affordable Housing, A 'Smarter' Boston And Taking 'Tough Stands'
08:37
Play
This article is more than 7 years old.
A Mike Ross TV ad in his campaign for mayor shows him running — literally jogging — through the streets of Boston, handing out his plan for a "smarter, safer" city.
Ross is already quite familiar with Boston City Hall; he's been on the City Council since 2000. And now, at age 41, with a Suffolk University law degree and Boston University MBA under his belt, he wants to be mayor himself.
WBUR is interviewing all 12 mayoral candidates before the Sept. 24 preliminary election, and when Ross spoke with WBUR's All Things Considered host Sacha Pfeiffer he began by mentioning his openly gay mother and Holocaust survivor father, who he says taught him the importance of equality. Then he offered an example of a stance he took that he says shows his ability to lead.
---
Mike Ross: The thing I think that I bring to this race that's a little bit different from everyone else in it is that what I have learned is that leadership is about standing up for what you believe in. And there are a lot of examples of that throughout my career.
But the one that I go back to is 2010, when the Boston Firefighters Union came into City Hall — I was the [City Council] president at the time — and they demanded a 19 percent pay increase. To pay for it, we were going to have to shut down three libraries and lay off hundreds of workers. And I stood alone, and I said we couldn't afford it. And I got the firefighters to come back to the table. We renegotiated their contract, we saved $50 million, we didn't have to shut down those resources. And to me, that will always be the job of the mayor of the city of Boston: the tough stand.
Sacha Pfeiffer: I want you to elaborate on this "smarter," different approach to running Boston that you say you would bring. And we had asked our users if they would submit questions, and Erica Mattison of Dorchester had a question for you, which ties into this "smarter" Boston. She said, "How will you bring innovation to City Hall to benefit the residents and businesses of Boston?"
The reason I'm even sitting across the table from you is because my first job was to create the city of Boston's website. And way back then, 20 years ago, I believed that there were smarter ways of doing things. You shouldn't have to come into City Hall if you want to transact business. You shouldn't have to call a politician to get things done. The system should work to begin with. It should be fair.
What's not fair about the current system? What's not working?
Well, take permitting, for example. It takes six to nine months to open up a small business in the city. Inevitably, you have to pick up the phone and call a politician, say, "I need your help." But I'd rather have a system that works for everyone so that I can work on the stuff that really matters.
So what will you change about City Hall to make it smarter and faster for the people who live in the city?
Well, for one thing, we're going to build more housing, and we're going to do that by planning. We're going to plan first and build second. This is something we don't do in Boston. I think that if we spend a little bit of time planning, like we did in the Fenway, which I represent...
Particularly Boylston Street.
Yeah, it was gas station, parking lot, fast food restaurant. Today it is 2 million square feet of development. It's a radically different community, radically different neighborhood, a better one. We talked about planning, we talked about transportation infrastructure. Today you see Yawkey station is going in there — a multi-modal investment in public transit. I think when we work together, when we plan together, when we stand together, we're stronger.
What's one development project built during the Menino administration that you think wasn't done properly, that you would have done differently?
Let's take Ashmont in Dorchester. I love Ashmont, I love the Ashmont Grill, I love Tavolo. My colleague, Councilor Ayanna Pressley, lives in the Carruth building, which is right next to Ashmont [on] the Red Line. But that's one building. There was an opportunity there to build five, 10. I'm certain the people of that community would have loved to see more development. But that's what happens when you don't plan first. It slows us to a crawl, and it prevents our ability to allow everyone to live here.
And we all know that Boston is becoming an increasingly expensive place to live. Even the micro apartments being considered will be in the $1,600 range for maybe 300 square feet. So what will you do to make the city more affordable in terms of housing?
We need a real affordable housing policy. We need to build more affordable housing, more market-rate housing, more dormitory housing, more elder housing. The pace of housing development is not nearly enough. Lifelong residents are being pushed out, and the only way to fight against that is to build more housing. And then when we do so, we have to build on-site affordable housing.
Would you require developers to include some affordable units in what they do?
There already is a requirement.
But they can sort of negotiate their way out of that sometimes.
They can pay their way out of it. And I think that pay is very opaque, we don't know where that money goes, and we have to make that far more predictable.
You've said that your top priority would be expanding pre-K. You're a big believer in making sure that you protect more kids from missing out on that critical developmental period. You want to expand vocational education for kids who don't go to college. You want to expand the school day. You would have it be a meaningful expansion, with arts and so forth. This costs a lot of money, and you've recognized that. Where do you see that money coming from?
Couple places, but mostly through new development. And when we expand our tax base, that allows us to do have more money to do the things we need to do. But the other way is by standing up for tough issues, to say, "You know what? We can't afford that." Even during this campaign, there was a proposal to build a brand new high school for $115 million. But we don't need another high school. We have 3,000 empty seats. And so right now I think we need to invest in technical vocational high school. Fix what we have that exists — Madison Park — as opposed to keep starting over, and again and again with new schools.
Taking those tough positions and those tough stands is going to be the role of the next mayor, and I'm not afraid to do it.
Crime continues to be a persistent problem, particularly in neighborhoods like Roxbury and Mattapan and Dorchester. You've said you really want to empower the community, have them work more with the police. How do you break the stigma associated with what is widely perceived as snitching?
One of the problems with our police department is it doesn't reflect the city it serves.
It's not OK with me that there isn't a single woman at the senior superintendent level, nor is there a single captain of color running a police station, running a district. And if the No. 1 commodity for a police officer is the information available through residents, the only way to get that is through trust. And when we don't have a police department that looks like and reflects the city it serves, we're not going to have that trust and we're not going to get that information out into the streets.
Besides giant issues like education and public safety, you've also been very focused on smaller quality-of-life issues, like running the Ts later, having more dog parks and food trucks. What else on that scale would you do as mayor to make Boston a more vibrant city in terms of how we live it day to day?
We need restaurants in every single neighborhood. Restaurants have become the new ambassadors to neighborhoods. The neighborhood I live in, in Mission Hill, it wasn't until the Mission Bar & Grill opened that it kind of put Mission Hill on the map a little bit. Now, I knew Mission Hill has been on the map for years. But that allowed other people to come visit us. And we need to have that in every single neighborhood of the city. And so, if elected, I will make sure that there are permits — liquor license, restaurant permits — in every neighborhood, and that they will not be allowed to be sold to go to South End or Back Bay or Beacon Hill.
Mike, an issue from your past is that about six years ago you ended up being fined $2,000 by the State Ethics Commission for parking tickets being dismissed. The ethics commission stance on this was that you had used your power as a city councilor to have some tickets dismissed. Do voters need to worry about an ethics issue when it comes to you?
No, I mean the good thing about when you've been in office for 14 years is that you learn lessons. I've never claimed to be perfect or to know everything, but I have gotten better. I have learned, you know, life's lessons along the way.
So you acknowledge that at that point you had made a misstep in terms of using your office in the wrong way?
Oh, I did. I think I immediately released information and said, look, this was not my finest hour, without a doubt. I mean, bad intent wasn't there, but it was sloppiness on my side. And like I said, these are valuable lessons that I'm glad I learned a while ago because it's prepared me to be a better person and candidate for mayor today.
This program aired on September 10, 2013.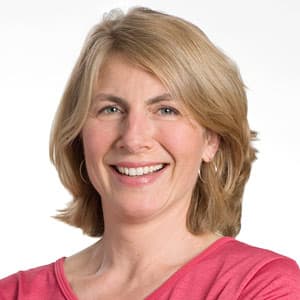 Sacha Pfeiffer Host, All Things Considered
Sacha Pfeiffer was formerly the host of WBUR's All Things Considered.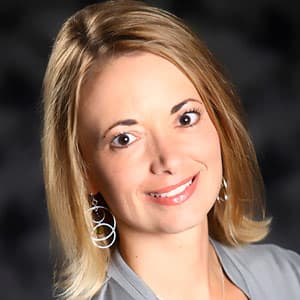 Lynn Jolicoeur Producer/Reporter
Lynn Jolicoeur is the field producer for WBUR's All Things Considered. She also reports for the station's various local news broadcasts.