Dudley Square Activist To Next Mayor: 'Help Us Grow Businesses'
05:53
Play
This article is more than 7 years old.
Continuing our neighborhood square-by-neighborhood square look at Boston ahead of the first open mayoral election in 20 years, we visit Dudley Square in Roxbury, and speak with Joyce Stanley, the executive director of Dudley Main Streets.
WBUR's Deborah Becker met with Stanley at the largest construction site in the square, involving the former Ferdinand furniture building. Next year at the site there should be a six-story, $115-million building that will serve as the new headquarters for Boston Public Schools, and it will also house retail space. It will be the tallest building to go up in Dudley in a century, and it's the first mixed-use building owned and operated by the city.
Stanley says this project shows how Mayor Thomas Menino could get things done.
---
Joyce Stanley: It was sort of a symbol because we had tried to get it done before with a state office building under Gov. [Paul] Cellucci, and then Gov. [Mitt] Romney nixed the project. So it's been a long time. The building's been vacant since 1979. And, you know, at one time it was the largest home furnishing store in the United States. I used to come when the Orange Line was elevated. You could get off the train and walk right into Ferdinand, like Jordan Marsh downtown. It's one of the last anchor parcels.
There are three others right now. The new Tropical Foods — they've been trying to get their renovation off the ground for 20 years, too. They're a store that has 75 employees. They have 13,000 customers a week. And across the street there's a project to build a hotel.
Deb Becker: So what are your hopes? I mean, do you think that this centerpiece and this construction will revitalize Dudley Square, and do you hope that the next mayor will carry through with these proposals that are going on right now?
All of these together will bring new employees, and it will put new light on this area. Both sides of this street are dark at night, and we hope it'll encourage some businesses to stay open later so that you have more 24-hour life on this city.
But what I think needs to happen is that [the new mayor] needs to set aside money to help us grow businesses. This is supposed to be a retail district, but I don't really have a lot of retail. I have 24 social service agencies. I have a lot of service businesses. I have, like, seven sub shops, about 10 barber shops. I don't have a lot of retail and a good mix of retail. So we want him to work with us to help grow businesses. And then they get duplicated. Other people come, and they start to believe in the area.
We want art and culture and music. That's the things that it was in the 1940s. It was part of the jazz era of the city. And we also want more restaurants where you can — there's no place that you can come at night, hardly, in Roxbury, where you can just come and sit down and have dinner with your family.
But you said something interesting: Believe in the area. How do you get people to believe in the area? You mentioned there's a sex offender program here, there's homeless shelters here, there's crime in this area, there's been some high-profile...
Crime is very low, even though there have been a couple of shootings, and the shootings, actually — the people, if you really look at them, they were shot outside of the station and they came to the station because we have police here — for help. Our crime stats are down. But they play them up like we're the worst. Just look at them and compare them with Downtown Crossing.
So that's one thing. But in terms of believing in the area, the community believes in the area. The corporate people don't.
Regardless of the statistics, what do you want to see in terms of public safety in this area from the new mayor? What would you want the new mayor to do — anything differently?
Well, we want a commitment still to the community policing. We have a good partnership with the police. But I think the issue that you're trying to get at — about all the shootings and all that — that's a partnership issue because it isn't about — no matter how many police, you're not going to stop that. And so it's an issue of parenting, it's an issue of police, it's an issue of having the proper things like in school and other support services in a community for youth. You know, we're building all this housing. Almost none of them have a place for the kids to play. In my neighborhood, they've done a couple hundred units in Highland Park. There's one little trailer that has a program for the kids. And each one of the community centers have turf things. And so we need the proper supports for our youth.
It's not one person. It's not the mayor or one person that is going to stop the things that are going on. So yes, we want the mayor to be committed to keeping crime down. But he alone cannot do that. The mayor by himself cannot do that.
This program aired on September 18, 2013.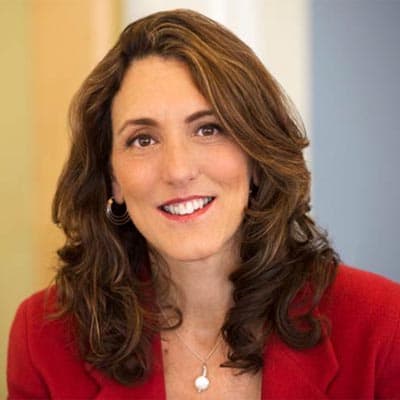 Deborah Becker Host/Reporter
Deborah Becker is a senior correspondent and host at WBUR. Her reporting focuses on mental health, criminal justice and education.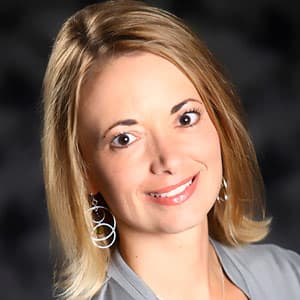 Lynn Jolicoeur Producer/Reporter
Lynn Jolicoeur is the field producer for WBUR's All Things Considered. She also reports for the station's various local news broadcasts.