Bill Russell: Champion Of Basketball And Civil Rights
02:51
Play
This article is more than 6 years old.
The statistics are ridiculous.
Bill Russell's Celtics won 11 NBA championships. He was named the league's MVP five times. He warmed up for that run by leading his college team to two NCAA championships after his high school team won three consecutive state championships. Between winning in college and winning in the NBA, he won an Olympic gold medal.
The winning was the result of fierce dedication to his work, but Bill Russell was not inclined to let his work define him. He spoke of himself, not as a basketball player, but as a man who played basketball. It was a significant distinction. For many years he declined to give autographs, perhaps because he didn't want people to relate to him as a celebrity, much less a commodity. The impression he gave was that he preferred to be regarded as a fellow man.
Whereas many of his contemporaries preferred to remain safe and silent with regard to social issues, Bill Russell was outspoken. He participated in the 1963 March on Washington for civil rights and defended Muhammad Ali when he refused to serve in the military on the basis of his religious beliefs. He was the first black head coach in any of the major sports, and he did the job while he was still active as a player. And he won. Twice.
Like lots of retired athletes, Bill Russell has co-written autobiographies. Unlike those of most of the other ex-athletes, his are very much worth reading and re-reading.
Bill Russell has always been skeptical of honors awarded by committees. When he was told he had been elected to the Basketball Hall of Fame, he declined to serve. He was, of course, inducted anyway.
Others have wondered for years how Boston — home to statues of various worthies associated with basketball, baseball, hockey and football — could have neglected to likewise celebrate Russell's character and achievements. Among those wondering was the current president of the United States, who awarded Russell the Medal of Freedom.
Public preservation hasn't seemed to matter much to Russell himself, but it's likely that he's reasonably pleased with the portion of his monument represented by a granite block upon which two messages are carved. One side of the block features the word "TEAMWORK," and the message on the other side reads: "The most important measure of how good a game I'd played was how much better I'd made my teammates play."
This program aired on November 1, 2013.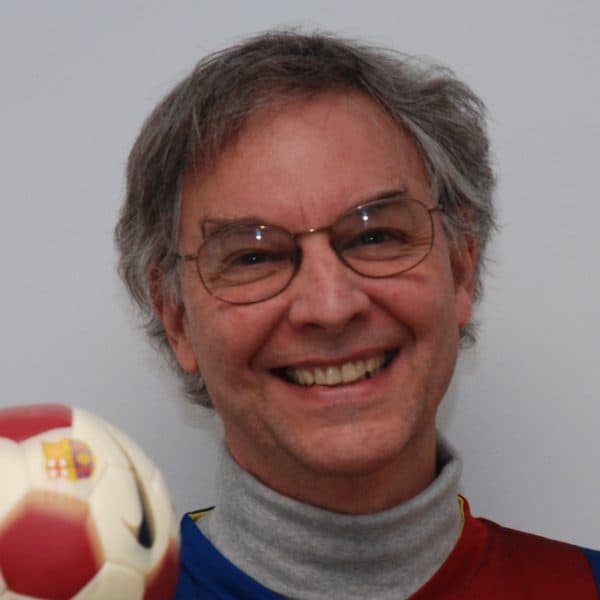 Bill Littlefield Host, Only A Game
Bill Littlefield was the host of Only A Game from 1993 until 2018.