What New Mayors, Like Boston's Walsh, Learn At Harvard's Boot Camp
05:45
Play
This article is more than 7 years old.
Although it's obvious, it can still come as a shock to the system for elected officials that campaigning is different than governing. Even Boston Mayor-elect Martin Walsh, a longtime state legislator, acknowledges that he'll face a learning curve when he takes office next month.
But just as newly hired private-sector employees can take intensive training courses to get up to speed, so too can politicians. An example: this week's boot camp of sorts for new mayors at Harvard University's Kennedy School of Government.
Boston's Mayor-Elect @Marty_Walsh kicks off our first full day of the IOP's new mayors conference. pic.twitter.com/MnDzmbtpaM— InstituteOfPolitics (@HarvardIOP) December 4, 2013

'Everything You Say Now Is Gospel'

A tornado that walloped Tuscaloosa, Ala., almost three years ago was the professional challenge of a lifetime for Mayor Walter Maddox. In an elegant penthouse conference room at Harvard this week, Maddox gave a PowerPoint presentation on lessons learned from that experience to more than 25 incoming mayors from around the country.

"I'm going to be honest with you today and tell you the things we didn't do right," he told the gathered crowd. "I don't think we recognized just how bad this was, and that's something that I think a mayor needs to keep in the back of their mind when going through a disaster."

All new mayors know they'll face the meat-and-potato tasks of municipal government, like budgeting and providing basic city services, but there will also be sudden unexpected crises that put community resources to the test.

"What happens when the tools are not there?" Maddox asked. "We never practiced that scenario. We lost fire station No. 4 in the eastern part of our city. We lost the east police precinct, which is 17 percent of our police assets. Gone, just like that."

Mayor Maddox's sobering presentation was a reminder that once the mayoral inauguration festivities end, the real work begins — ready or not. For Mayor-elect Walsh, who attended part of this week's boot camp, the message was actually comforting.

"It was a relief in a way, just sitting down and listening to other mayors and what they've done and being able to hear questions being asked of them about how they handled certain things," Walsh said after Wednesday morning's sessions, "such as requests from people who worked on the campaign and want to go to work for the administration, and how do you change your schedule from being, in my case, a legislator where I'm dealing with Dorchester pretty much predominantly to citywide, and how do you prioritize different events? So you get a different flavor from the different mayors about how they handle that."

Among the current and former mayors offering advice to the newbies this week was Boston's Thomas Menino. Officially called the biennial Seminar on Transition and Leadership for Newly Elected Mayors, the program began on Wednesday and ended Friday.

"We recognize that in three days they're not going to become experts," said Trey Grayson, a former elected official himself — he was Kentucky's secretary of state from 2004 to 2011 — and director of the Harvard Institute of Politics, which runs the boot camp.

"This is thinking about big-picture issues," he explained. "Thinking about, how do you hire a police chief? How do you put together a budget? How do you make that transition from the campaign trail to governing, to actually putting that budget together, and how do you reconcile all the different promises that you've made? And letting them know that there are all these other mayors around country who want to help."

The conference also covers modern-day aspects of governance that past mayors never had to worry about, like recognizing the role of Facebook and Twitter in the political process.

As an example, Grayson added, "If somebody's trying to communicate with you via social media, you can't ignore them because they're going to go spread the word to their friends and their followers that you're not paying attention and not doing a good job, in their view."

Walsh singled out this as the main bit of advice he took away from the program: "Everything that you say as a mayor now is gospel. And if you just make kind of a throwaway comment, if you will, it could turn into a major story, so you need to be very careful with that."

Walsh admitted he already knew such things, but hearing the advice from former mayors reaffirms it. "But as I'm doing this," he added, "I'm learning if I make a comment — I mean, I made kind of a comment the other day and it took off."

Walsh was referring to a kerfuffle that arose this week when a NECN host had asked if he'd consider naming his former mayoral rival, John Connolly, as Boston school superintendent. Walsh replied that he "would absolutely consider" it, and his comment immediately became news. But Walsh's spokeswoman told WBUR that was just a polite offhand answer to an on-the-spot question and it's unlikely Connolly actually will head the city's schools. For Walsh, it was an instant lesson learned about the impact of every word he now utters.

Here's Grayson's advice on that to new mayors:

Be careful with public pronouncements. You don't want to change your mind and look like you're waffling. So don't be afraid to delay a decision if you don't have sufficient information. Now explain it, be transparent about why maybe you haven't made the decision, but don't be afraid to say you don't know, especially at the beginning when people are going to be more forgiving of the fact that you don't know something.

Mayors As 'Grunts'

Lawrence Mayor-elect Dan Rivera was also at this week's Harvard training.

"I'm calling it mayors camp because this is the second mayors camp I went to," joked Rivera, who said he initially hadn't planned to attend because he's so busy preparing to take office next month — but then his supporters changed his mind.

"My Facebook page was getting blown up," Rivera recalled. "[People were asking] 'Why isn't Dan going? They didn't invite Dan!' Little did they know they did invite me. I just thought I should probably stay in the city and do some work!"

Rivera says the conference gave him valuable insight on regional economic development in particular, although it reminded him that spurring employment will be one of his biggest challenges.

"What scared me is the human capital piece, like how do we get people jobs?" Rivera said. "That keeps me up at night."

Rivera's favorite takeaway from the conference was this remark by the former mayor of Denver: "Congress is the Air Force, governors can be the Navy, but we're really the grunts. So when people think government, they think their mayor. I like that analogy today and I think we're going to go out there and be good grunts."
This program aired on December 6, 2013.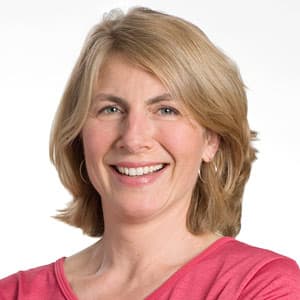 Sacha Pfeiffer Host, All Things Considered
Sacha Pfeiffer was formerly the host of WBUR's All Things Considered.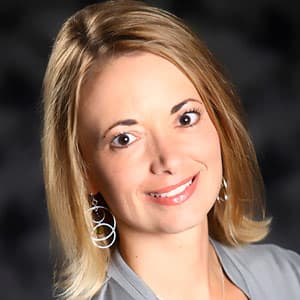 Lynn Jolicoeur Producer/Reporter
Lynn Jolicoeur is the field producer for WBUR's All Things Considered. She also reports for the station's various local news broadcasts.