Report Raises Questions About Mass. Mental Health System
06:05
Play
This article is more than 7 years old.
The Massachusetts mental health community gathers Tuesday for the second annual symposium on the safety of the state's mental health workers — an event organized in response to the 2011 murder of counselor Stephanie Moulton by a client in the Revere group home where she worked.
That client, Deshawn James Chappell, is now serving a life sentence after he was convicted of Moulton's murder in October.
A Massachusetts Department of Mental Health report on the murder obtained by WBUR raises troubling questions about the state's mental health system. The report, which has not been publicly released, shows that Chappell had a long history of mental illness and violence and that Moulton told her supervisors that she was concerned about his behavior.
The report details the now-30-year-old Chappell's downward spiral into psychosis. It says Chappell started to show symptoms of mental illness about 10 years ago. The report lists several instances where he was aggressive, violent, engaged in criminal behavior and used illegal drugs, but often failed to take his prescribed psychiatric medications.
"You have to understand this is a very sick individual," explained Daniel Solomon, Chappell's defense attorney. "A sick individual who led an absolutely normal life until his early 20s, which is typical for onset schizophrenia. The first manifestations was he was calling up his mother and saying, 'Why are you talking to me in my head?'"
What stands out for Solomon in the report is that Chappell was placed in the Revere group home less than three weeks before Moulton's murder. He was placed there after repeatedly refusing to taking his medications and assaulting a client in another state facility.
"The analogy is that they moved him from medium to minimum security," Solomon said. "The negligence in that to me is pretty close to shocking."
Solomon also says that staff at the group home, including Moulton, did not know about Chappell's history. He argues the staff didn't have the context to make decisions about how to handle his increasingly erratic behavior, including his refusal to wear clothes and follow rules, his sexual comments to Moulton.
Moulton, the report says, emailed her supervisor about Chappell's behavior, but her supervisor was on maternity leave so that group home was overseen by an off-site program manager. The report also says the day before Moulton was killed, she took Chappell to a psychiatrist who prescribed more medication — which Solomon points to as a failure in the approach to treating mental illness.
"We live in a society where psychiatric or psychological care often devolves down to seeing a psychiatrist once a month for 20 minutes who adjusts your meds," Solomon said. "Deshawn is responsible for whatever he is or is not responsible for, but he was failed by the system."
Exactly what professionals should have done may be clearer now in hindsight, but mental health observers say there were some clear red flags in this case. Boston College associate professor Marylou Sudder, who once served as the the state's mental health commissioner, says one thing in the report that stands out to her is Chappell's history of not taking his prescribed medication. Sudder says he should have had a court guardian to ensure he was complying with this treatment.
"One of the, I think, absolute failures in this is — going back and looking at history — is that there should have been medication guardianship for this gentleman who had a history of noncompliance," Sudder said.
The current state mental health commissioner, Marcia Fowler, would not comment directly on the report. But she said she agrees there should have been more supervision of Chappell and a greater effort to make sure staff members working with him knew about his history.
"What I can say is that if the information was not known it should have been known," she said.
Fowler is quick to comment on the reforms implemented in the almost three years since Moulton's murder. She points to legislative efforts to improve worker safety and screen for mental illness, better worker training and improved supervision. And Fowler says the state continues to more closely monitor North Suffolk Mental Health Association, the vendor that still operates the Revere group home where Moulton was murdered. But Fowler admits that the report raises some troubling questions.
"We need to do a better job supporting the direct care staff and that there's appropriate clinical staff who have the training and skills that direct care workers don't necessarily have so that they're not left on their own to figure out how to deal with some very challenging people," Fowler said.
Some of that training will be done at Tuesday's Stephanie Moulton Symposium — an event which the state promises to hold every year to continue to strengthen safety following Moulton's murder. But Moulton's mother, Kim Flynn, says the information that was revealed during Chappell's trial haunts her: her 25-year-old daughter, engaged to be married, earning $14 an hour and unknowingly left alone in a group home with a violent man who sexually assaulted and brutally murdered her.
Flynn believes the vendor, North Suffolk Mental Health Association, is just as guilty of her daughter's murder as Chappell.
"Stephanie wasn't aware of what was going on and the fact that there's people that are supposed to be taking care of her and they all knew it and nobody did anything to help her," Flynn said. "It's just the hell and the horror that my daughter went through. It just wasn't right. She was there to work and take care of people."
Flynn is pursuing a civil lawsuit against North Suffolk, which has paid a $7,000 federal fine over Moulton's murder. North Suffolk, which has about $14 million in state contracts to run mental health programs, did not respond to a request for comment on the report.
Earlier Coverage:
This program aired on December 10, 2013.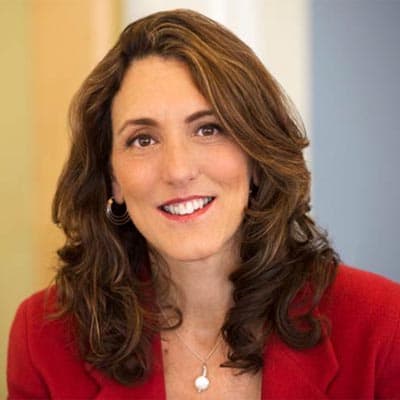 Deborah Becker Host/Reporter
Deborah Becker is a senior correspondent and host at WBUR. Her reporting focuses on mental health, criminal justice and education.