Sex Trafficking Survivor Works To Protect Girls Before Super Bowl
05:27
Play
This article is more than 6 years old.
A Massachusetts organization is working in New Jersey to raise awareness before the Super Bowl about the sexual exploitation of girls.
The Boston-based program My Life My Choice is nationally known for its curriculum that trains young girls how to recognize the signs of human traffickers and pimps.
My Life My Choice Executive Director Lisa Goldblatt Grace and Associate Director Audrey Morrissey — who is a survivor of the commercial sex industry-- joined WBUR's All Things Considered host Deborah Becker to discuss how the curriculum works, and why it's especially important ahead of the Super Bowl.
---
Deborah Becker: How were you approached by New Jersey to help out there?
Lisa Goldblatt Grace: We're working with a great agency there called Prevent Child Abuse New Jersey, who is working in collaboration with their Department of Children and Families. Now, we know that the commercial sexual exploitation of young people happens 365 days of the year. But it was this catalyst of knowing that when there are major sporting events there is an increase in the exploitation that happens around that that led New Jersey to bring us in to do some work.
How do you train people to prevent this type of activity?
Lisa Goldblatt Grace: The work that we do is in training service providers to work with adolescent girls in particular. Now, we know that this happens to boys. We know it happens to transgender youth. Our curriculum is gender specific, however, and it's really focused on girls. And what we know is that girls are fed, systematically, a glamorization of the sex industry and real misinformation. And they have a right to know the realities of what it is. They also have a right to know that pimps use really prescribed recruitment tactics over and over and over again. We've heard the same stories all across the country. And girls have a right to know what that recruitment looks like, so that they have a shot of telling the difference between someone who really cares about them and someone who's grooming them or seasoning them for the commercial sex industry.
Audrey, I want to ask you, because I understand it is part of the curriculum to have someone who is a survivor of the commercial sex industry to talk to girls and say this is real, right? Is that the intent?
Audrey Morrissey: Absolutely.
So what do you tell them? What was interesting that Lisa said to me was that there was sort of this prescribed way that a pimp approaches a young woman, and it's this routine, almost. What is it?
Audrey Morrissey: Well, we have a session in our curriculum that talks about the different tactics that pimps use. And those tactics are force, coercion, befriending and seduction. We really spend time on breaking each of those tactics down for them. We also kind of do an overview of, "How would you recognize a pimp?" The pimps that are recruiting them today pretty much look like they look.
What parts of your story do you think have the most impact on the girls when you're trying to warn them about what could happen to them?
Audrey Morrissey: Well, I talk about how I was recruited in, that it was my boyfriend. It was my daughter's father. So the relationship did not begin as, like, "This is my pimp." I tell them the things that happened to me, the horrific things that happened to me — the rapes, the knives to my throat, the abuse, the physical abuse. They get it real. They get it just the way it was for me.
How old were you?
Audrey Morrissey: I was brought in at 16. When I got out, I was 30. By the time I was 30, I was shooting heroin. From 16 to 20, that wasn't the case. But after that, to survive, if it were not for the substances, I'm quite sure I probably would have lost my mind. And I've been in recovery now going on 21 years.
I'm wondering, Audrey, when you were involved in this, would a target like a Super Bowl or a big event be somewhere where you would be exposed to all of this and be sold, essentially?
Audrey Morrissey: Absolutely. Pimps — they know where all big events are. And the Super Bowl is a huge event. When you're in that lifestyle, the terms that are used is, "There's gonna be money in that town this week." You know what I mean? And so the pimps are chasing the money, where the money will be.
Lisa Goldblatt Grace: To break it down further, that could be a Celtics game here in Boston. That could be, you know, a convention. But the truth is that anytime there's going to be a large amount of men, because in this country it is pretty much exclusively men who buy sex, there's going to be girls who are sold.
But what would need to change, do you think, to try to help put a damper on some of this activity that continues to go on? Is it law? We now have a law in Massachusetts.
Audrey Morrissey: I think our laws need to be enforced, absolutely. The bottom line is, if we do more work around the demand, if the demand lessens, it's not profitable.
Lisa Goldblatt Grace: And the only thing I would add is as we craft a plan going forward to make communities where no one is bought and sold — girls, boys, transgender youth, adults, women, adult men, that we listen to survivors. And we make sure that the loudest voice in the room and the voice that leads us to know what needs to change comes from people who've been there.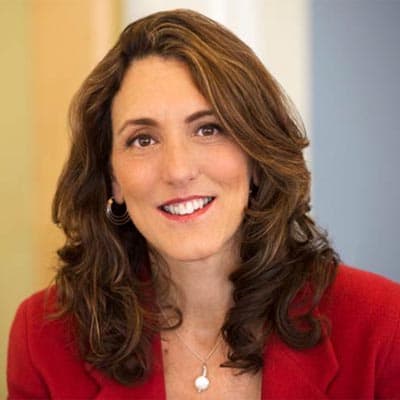 Deborah Becker Host/Reporter
Deborah Becker is a senior correspondent and host at WBUR. Her reporting focuses on mental health, criminal justice and education.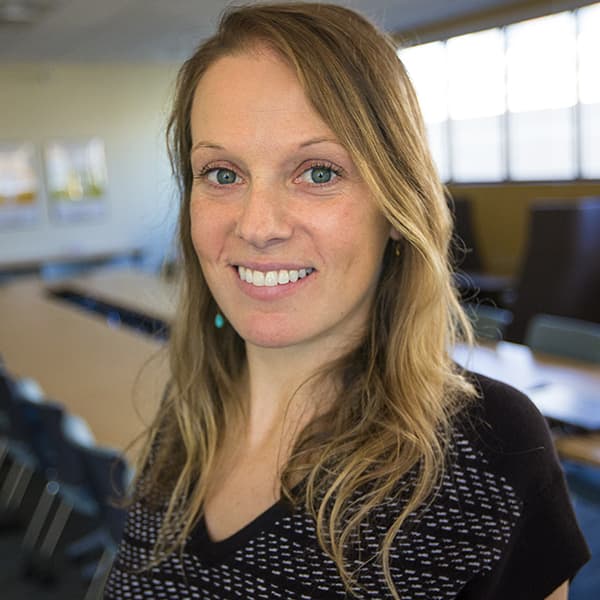 Shannon Dooling Reporter
Shannon Dooling is an immigration reporter at WBUR, Boston's NPR news station.