Former Rep. Delahunt Wins 3 Medical Marijuana Licenses
03:31
Play
This article is more than 6 years old.
Among those who won the the 20 medical marijuana dispensary licenses approved Thursday is a well-known former prosecutor and former congressman: William Delahunt, who was the Norfolk county district attorney for two decades and represented the South Shore, Cape and Islands in the U.S. House from 1997 to 2011.
He leads a group that now has three newly approved licenses for medical marijuana dispensaries to be located in Mashpee, Plymouth and Taunton.
During his time in Congress, Delahunt helped create a prescription drug abuse caucus, and when he spoke with WBUR's All Things Considered host Sacha Pfeiffer, he explained how he turned his concerns about painkiller addiction into a business venture.
---
Interview  Transcript
William Delahunt: A group of physicians had heard of my involvement in the prescription drug abuse effort. It was clear that it was an epidemic nationally. And, of course, we have to recognize that physicians have the necessity to have many alternatives to Oxycontins and other heroin-based derivative painkillers.
Sacha Pfeiffer: It sounds like you see not just a business opportunity, but a way — in a business way — to address what has become a public health issue.
Exactly. It's been a passion of mine. I know of no one who hasn't been touched either through their own experience or that of a family member or a friend.
So you created a nonprofit called Medical Marijuana of Massachusetts?
Right, and part of our effort will be to educate not just the medical community, but the community at large on the consequences of what is occurring almost in an invisible way in communities all across the country, and also to encourage research into potential medical benefits of marijuana.
Now, all three of your applications were approved. There were other applicants who weren't approved at all. And there has been some chatter today in which people are wondering whether you had an unfair advantage as a former congressman. What's your view on that?
I'd like to know what the unfair advantage was. I don't even know the individual who actually made the final decision. But this was a very rigorous process. It clearly was done in a way that eliminated any political influence whatsoever. Clearly, when we went before those communities, many of us were well-known, and I think there's a comfort level being with people — whether they be in medicine or government or involved in civic organizations — that creates a particular rapport with a community. It's not somebody from Colorado, it's not somebody from Washington; it's people they know that will be responsible or we will be held accountable.
Medical marijuana is certainly gaining acceptance, but it still is controversial in some areas. Did you have any hesitation about there being a stigma attached to this?
Well, of course, and that's why the team that I assembled was a group of folks who had exceptional credentials. They came from law enforcement, they came from the medical world, they came from addiction treatment centers. All of them had deep roots in the communities where we sought applications. And people would have confidence that in the operation of that particular dispensary, it would be done well and in full compliance with the rules and regulations promulgated by the Department of Public Health.
This article was originally published on January 31, 2014.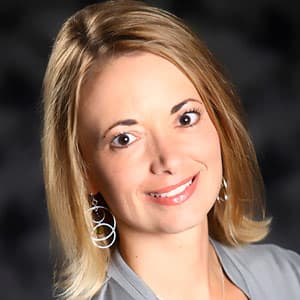 Lynn Jolicoeur Producer/Reporter
Lynn Jolicoeur is the field producer for WBUR's All Things Considered. She also reports for the station's various local news broadcasts.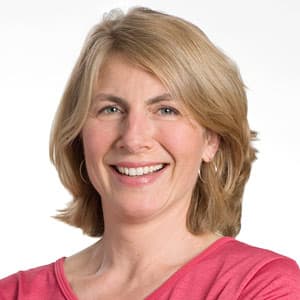 Sacha Pfeiffer Host, All Things Considered
Sacha Pfeiffer was formerly the host of WBUR's All Things Considered.