Gov. Patrick Says 'Maybe' To Higher Office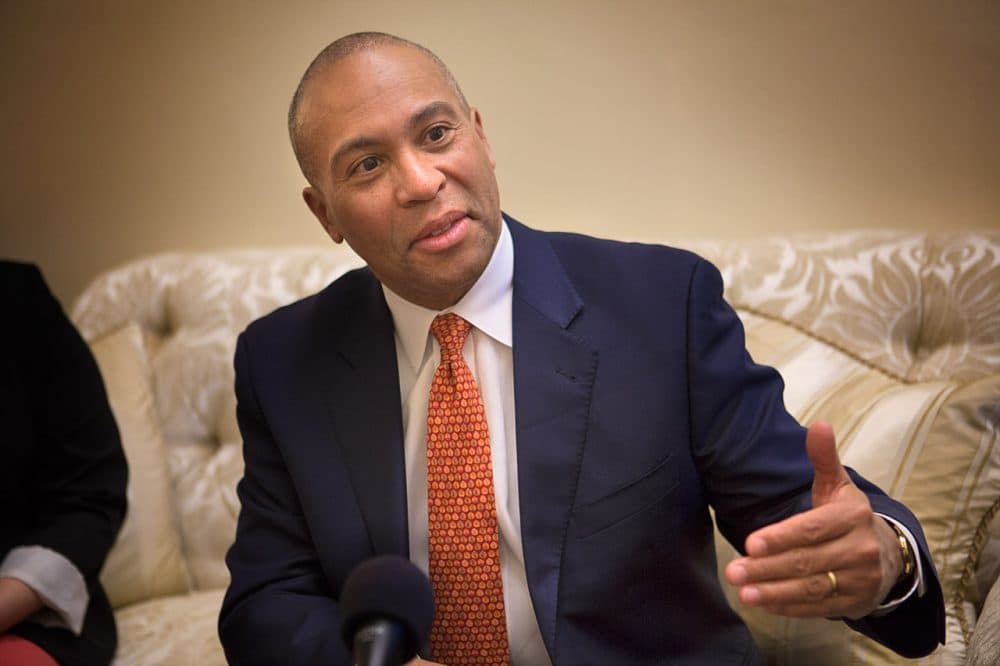 This article is more than 6 years old.
Massachusetts Gov. Deval Patrick is leaving the door open to a possible presidential bid.
The Democrat has said in the past that he plans to enter the private sector when his second term as governor ends next January.
But when asked by Politico.com while attending the National Governors Association conference in Washington on Sunday whether he could see himself at some point making a White House bid he said "Maybe."
He has already ruled out a run in 2016.
Patrick said he would make any decision about his political future with his wife, Diane. He says he plans to take a break when he leaves office but would eventually "like to have another opportunity to serve."