Probation Case Judge Saylor Steps Aside
This article is more than 7 years old.
The coming corruption trial of former state Probation Commissioner John O'Brien is without a judge at the moment, and pushed back to late April.
Judge F. Dennis Saylor stepped down from the case Thursday. He acceded to defense attorneys who had argued for two months that his impartiality might reasonably be questioned.
But the judge did not bow out quietly.
This time there was no screaming, as there was at the last hearing when Saylor tore into the stunned defense attorneys.
"I raised my voice, which I should not have done," reflected the judge in court Thursday. "I didn't explain myself which I absolutely should have done."
That conduct had brought more attention, not less, to the judge's refusal to step down. But Saylor was not apologizing in his remarks Thursday. He blamed his frustration on the "disrespect and discourtesy" of the defense attorneys.
He said his change of mind to recuse came after the defense announced its intention to call his friend and fellow judge, Timothy Hillman, as a witness. As a state judge, Hillman had recommended or sponsored 22 candidates for probation jobs. The defense argues that O'Brien and two other defendants from the probation department, Elizabeth Tavares and William Burke, have been targeted and prosecuted for the same conduct shown by judges, district attorneys, the attorney general and legislators.
And because Saylor would have to rule on what Hillman could be asked as a witness, Saylor wrote in his decision, "it would open me up to the criticism that I was excluding evidence not for proper reasons, but to shield my colleague from embarrassment."
Saylor also said he was stepping down to maintain public confidence in the fairness and integrity of the justice system.
Yet in doing so, Saylor once again attacked the motives of the defense, calling their claims "scarcely credible," manipulative and untimely. He warned that the act of his stepping down might create a pernicious precedent. He then concluded that "with considerable misgivings, I feel duty bound to recuse myself."
Later in the day, U.S. Attorney Carmen Ortiz criticized the defense as well, saying, "We are disappointed at the disruption and delay of this trial that has been caused by the defense's untimely recusal motion."
John Amabile was the only defense attorney to respond.
"That is absolutely ridiculous," said Amabile. "The motion was properly filed. It was argued in an appropriate manner. And it was allowed by the court. And that speaks for itself."
Saylor delayed the start of the trial to April 28, but that date will depend on the availability of a judge who's yet to be assigned the case.
So, Saylor was out, but not before filing another order. After the last hearing, the defense had sought the stenographer's back-up audio tape in hopes of making it part of the official record. In the event Saylor refused to recuse himself, the defense had wanted to present it to the appeals court, so that other judges could hear and judge Saylor's yelling in previous hearings. Saylor denied the motion.
This article was originally published on March 06, 2014.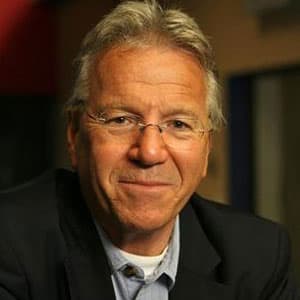 David Boeri Senior Reporter
Now retired, David Boeri was a senior reporter at WBUR.