City Council President To Celebrate St. Patrick's Day In Ireland
02:24
Play
Boston City Council President Bill Linehan leaves for Ireland Thursday evening to take part in St. Patrick's Day festivities there.
Linehan is skipping celebrations in Boston this year after a dustup over the choice of host for South Boston's St. Patrick's Day breakfast.
Elected officials in the district say that the state senator representing South Boston traditionally serves as host of the breakfast. But Linehan, who represents Southie on the city council, didn't agree.
"My position was that if I do it once, why can't I do it again?" he said.
Linehan hosted last year because the Senate seat was vacant. This year it's not. State Sen. Linda Dorcena Forry of Dorchester — a first generation Haitian-American — now represents the district.
Linehan says he backed off his claims to the host spot after intervention by U.S. Rep. Stephen Lynch.
"I deferred to our congressman who is the dean of our delegation, which we all respect," Linehan said. "And he said, 'Bill, it's been the state senator,' so, I deferred."
When Linehan then decided to accept an invitation to celebrate the holiday in Limerick, Ireland, the news spread quickly.
"When I get on the elevator at City Hall or I get off a bus, everyone's asking me, 'When are you leaving?' " Linehan said. "And they don't say it in a negative sense."
While some saw Linehan's decision as sour grapes, others on the streets of Southie disagreed.
"Ireland on St. Patrick's Day—you can't really go wrong, right?" one woman said.
"I'd go to Ireland too if I were him," another said.
What does Mayor Marty Walsh, a first-generation Irish American, think of all this?
"I don't really have much thoughts on it," Walsh said. "He made plans, he was invited over, he's going. I hope he enjoys it. I'm looking forward to being at the breakfast. I'm looking forward to listening to Sen. Forry doing a wonderful job hosting the breakfast."
At the St. Patrick's Day breakfast on Sunday at the convention center, Dorcena Forry will be the first woman ever to host the annual event.
This segment aired on March 13, 2014.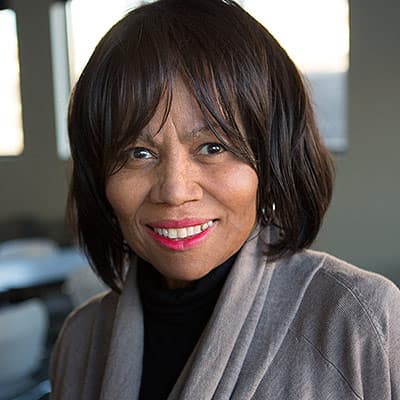 Delores Handy Reporter
Delores Handy was formerly a host and reporter at WBUR.