Heather Abbott Helps Spaulding Unveil Artwork Dedicated To Fellow Bombing Survivors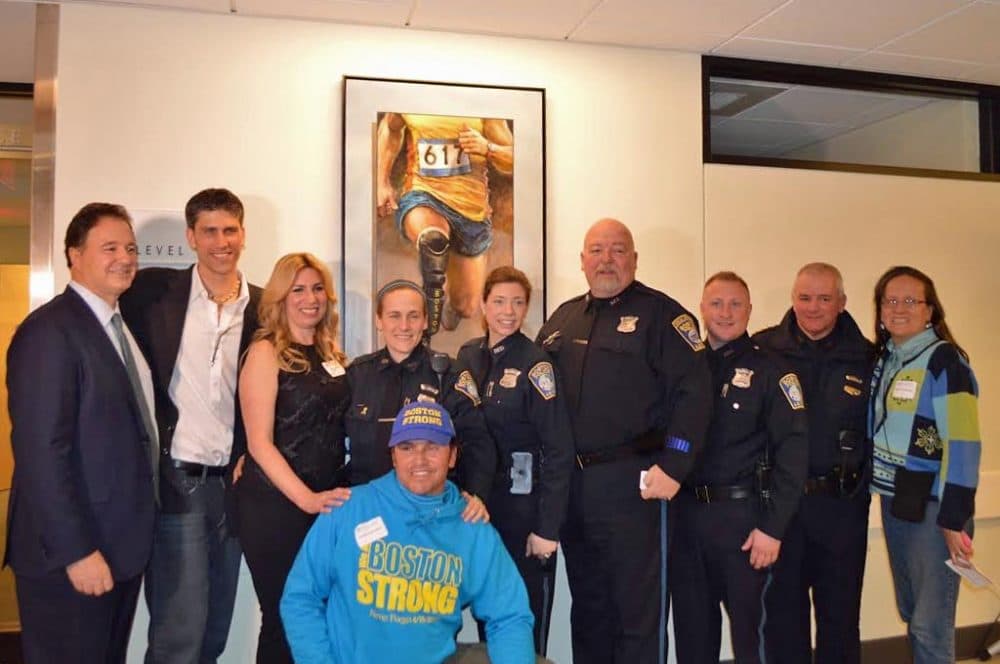 This article is more than 6 years old.
Spaulding Rehabilitation Hospital on Thursday unveiled a work of art dedicated to survivors of the Boston Marathon bombing.
The painting, which will hang in the hospital's Charlestown facility, depicts a runner with the number 617 crossing the finish line of the Boston Marathon. He has a prosthetic leg, on it reads the words "Boston Strong."
Spaulding treated 32 patients who were injured in the bombing, including Heather Abbott, who lost her left leg below the knee. She was at Thursday's unveiling wearing 4-inch heels.
"The focus was to get me out of here and be able to do things on my own," Abbott said Thursday. "I worked out every day and did the best that I could and wanted to get back to my life."
Proceeds from the sale of reproductions of the painting will be donated to the hospital.