Boston Marathon: A Race Steeped In History
03:16
Play
This article is more than 5 years old.
The 118th Boston Marathon, the first since the bombings, is 11 days away. But the race that inspired the first Boston Marathon was run on this day — April 10 — in 1896.
That marathon was part of the first modern Olympics, which were held in Athens. Appropriately, a Greek named Spiridon Louis won the race. But members of the Boston Athletic Association who were there were so impressed by the spectacle they came home and started planning their own marathon.
'These Were Men Who Were Steeped In Antiquity'
The BAA dominated that first modern Olympic games, according to John Hanc, the author of "The BAA At 125: The Official History of the Boston Athletic Association, 1887-2012."
"The BAA fielded what was essentially the U.S. Olympic team of 1896. Now we have a [United States Olympic Committee] ... We have the various Olympic associations and millions of more dollars and organizations that help contribute to our Olympic effort," Hanc said. "Back then it was pretty much the BAA and a small contingent from Princeton University."
BAA athletes won six of the 11 first place medals in the 1896 games. Tom Burke, who was a track star at Boston University and Harvard, won the 400-meter and the 100-meter race. Another BAA member, Arthur Blake, ran the marathon but had to drop out around mile 15. But, Hanc says, that race made a lasting impression on Blake and the rest of the BAA athletes.
"They had studied the classics at Boston Latin and Harvard. These were men who were steeped in antiquity, so to speak," Hanc explained. "I think the whole idea of one single determined runner going against the distance and, in this case, because it was a Greek, Spiridon Louis, who won the first modern Olympic marathon, they particularly loved this idea of a guy doing it for the honor of his country."
They were so impressed they came home and organized the first Boston Marathon. They ran it on Patriots' Day, April 19, 1897. It didn't look anything like the world famous event we know today. It was called the BAA Road Race. It started in Ashland, not Hopkinton, and it covered 24.5 miles, not 26.2. But even during that first race, Hanc says, people knew it was special.
"There were a lot of spectators, special trains carrying passengers out there," Hanc said. "Sure a lot of them were gambling, they don't really say that in the paper. There was also, interestingly enough, a big contingent, a sort of phalanx of bicycles, but they were kicking up all this dust so they proved to be a detriment."
The dust didn't deter the winner, John McDermott, a New Yorker. He won in 2 hours, 55 minutes and 10 seconds.
There were only 18 runners in that first Boston Marathon. This year, there will be 36,000 running in the footsteps of more than 100 years of marathon history that started with that race in Athens on April 10, 1896.
This segment aired on April 10, 2014.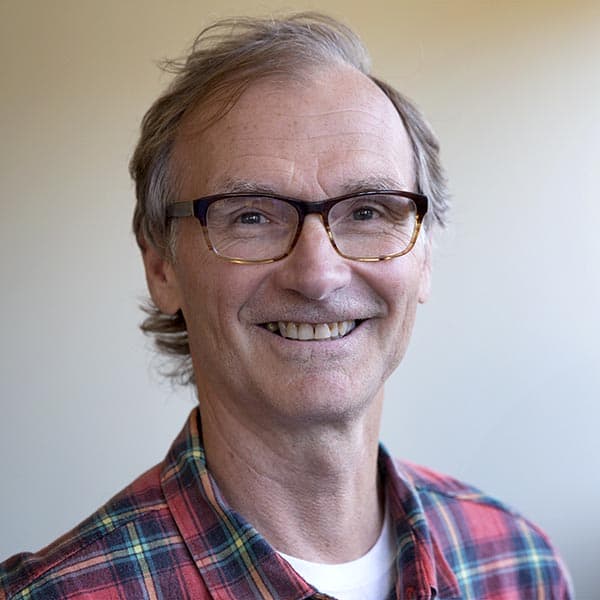 Alex Ashlock Producer, Here & Now
Alex Ashlock has been a producer for Here & Now since 2005. He started his WBUR career as senior producer of Morning Edition in 1998.