Nicholas Martin, An Appreciation. Former Huntington Head Dies At 75
Nicholas Martin had a smile that lit up a room and a laugh that could power a whole house. That spirit, and his remarkable abilities as a director, did in fact power the Huntington Theatre Company from 2000 to 2008. Martin died Wednesday at the age of 75 after a long illness. He was also artistic director at the Williamstown Theatre Festival from 2008 to 2010, but suffered a stroke during his time there, after which his health began to decline.
Martin's tenure was a game-changer for the Huntington, and for the city. He brought in a procession of top-name talent in productions that often transferred to New York while, at the same time, opening the company's doors to Boston's burgeoning theater community.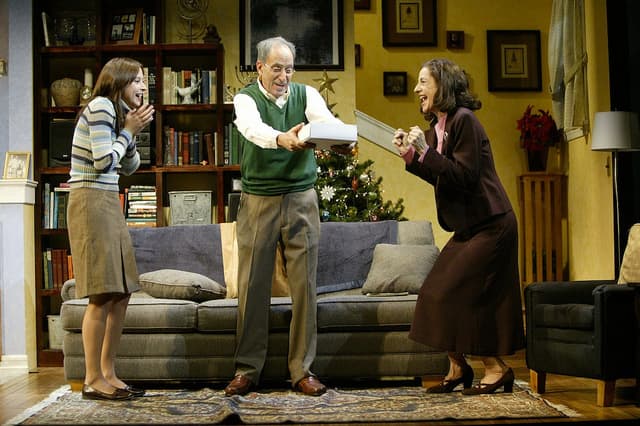 When local favorite Nancy J. Carroll stormed onto the stage in his first production, "Dead End," you knew there was a new mindset at work at the Huntington. Local actors previously fumed that they couldn't get work there. And when the Calderwood Pavilion at the Boston Center for the Arts opened its doors with the second Huntington stage, it was with local playwright Melinda Lopez's "Sonia Flew," one of many world premieres at the theater. Martin was an important part of creating that second stage at the Calderwood, along with the BCA, managing director Michael Maso and Martin's predecessor, Peter Altman.
Martin's humor was infectious. To me, the trademark of a great Nicholas Martin production — whether it was breaking through the turgidity of Turgenev or exulting in the chaos of Christopher Durang — was that the entire ensemble looked like it was having a grand old time onstage. I still chuckle when I think of Andrea Martin, Jessica Stone, Jeremiah Kissel and the rest of the cast in "Betty's Summer Vacation" shocking the pants off many in the Huntington audience and driving others — including me — into hysterics.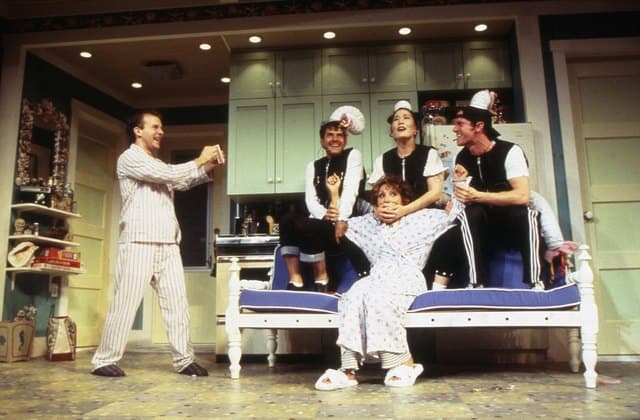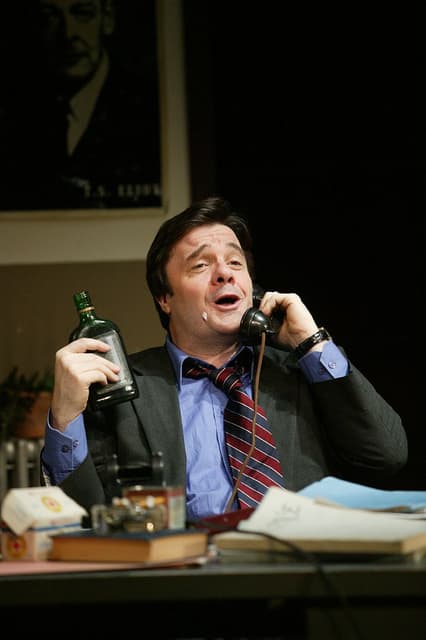 "Betty," though, was something of an anomaly for Martin's time at the Huntington. He was sometimes frustrated by the audience's conservatism, refusing to give them Gilbert and Sullivan, for example, but there weren't many more "Bettys" in his time — though he was due to return this season with Durang's "Vanya and Sonya and Masha and Spike," which he directed to great acclaim in New York last year.
Durang, Stone and Martin were part of Martin's "posse," writers and actors who came to Boston to work with Martin. The entourage also included Nathan Lane in an excellent "Butley," Victor Garber and Brooks Ashmanskas in a supremely funny "Present Laughter," and Kate Burton in a transformed "Hedda Gabler," a stirring "The Corn Is Green" and, most recently, "The Seagull," which was supposed to be directed by Martin. His dropping out of that production was the first indication many people had of his illness.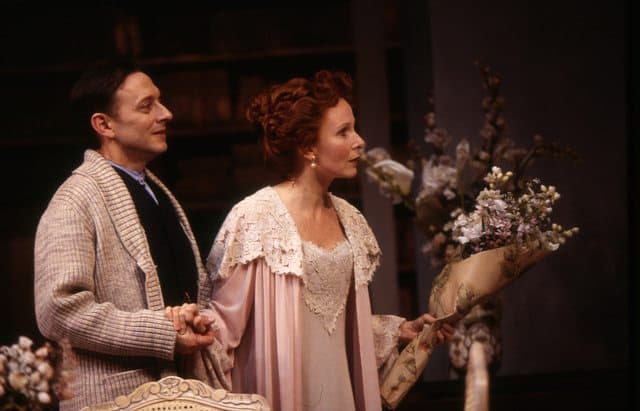 Martin was also a huge fan of many local actors, including Carroll,Will LeBow and Karen MacDonald, who found work with the Huntington just as it was beginning to dry up at the American Repertory Theater.
His humor was even more pronounced offstage when he would dish about theater folks, including the more moronic critics in Boston. Who knows, perhaps he dished about me, too. Though we got along he wasn't shy about letting his displeasure be known when there was a negative review, particularly if it applied to a member of the inner circle, like playwright Jon Robin Baitz. The joviality balanced an anger and sadness that I never saw personally, but heard about. And despite the importance of his tenure as far as Boston theater goes, some thought he could have done even more. Letting Scott Edmiston go as one of his assistants was not a good move for the Huntington.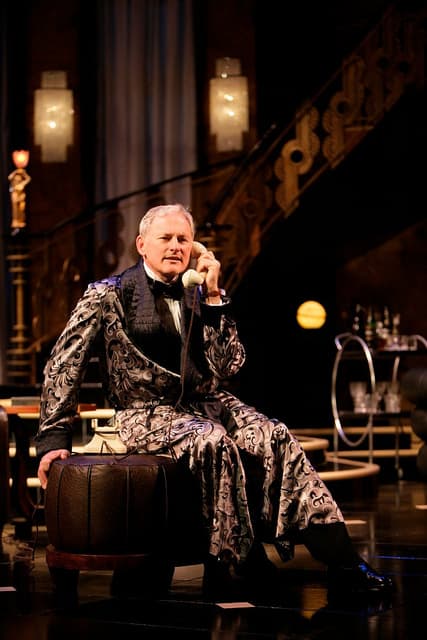 He also let it be known that his parting with the Huntington wasn't fully amicable. My colleague, Frank Rizzo, asked him in American Theatre magazine, "What is artistic director emeritus, the title you will still have at the Huntington?" Martin replied, "It's what they call you when they still want the Rolodex—or the cachet of a New York name. But at the same time, they'd just as soon you weren't really there." He would say to me, "Someday I'll tell you everything." He never did.
Instead, he did come back to the Huntington under Peter DuBois' ongoing tenure as his successor. Maso said that he wanted Martin to feel that the Huntington would always be one of his artistic homes and he was true to his word as Martin directed "Bus Stop" and "The Corn Is Green" here and would have directed both last year's Chekhov and next year's Durang were it not for the illness.
Nothing should obscure the resounding positives of Martin at the Huntington. He was indisputably one of the most important figures in the rise of Boston theater over the past 15 years. The theater community and most local critics, myself included, were extremely fond of him personally and professionally, bestowing the Elliot Norton Award for Sustained Excellence on him as he left.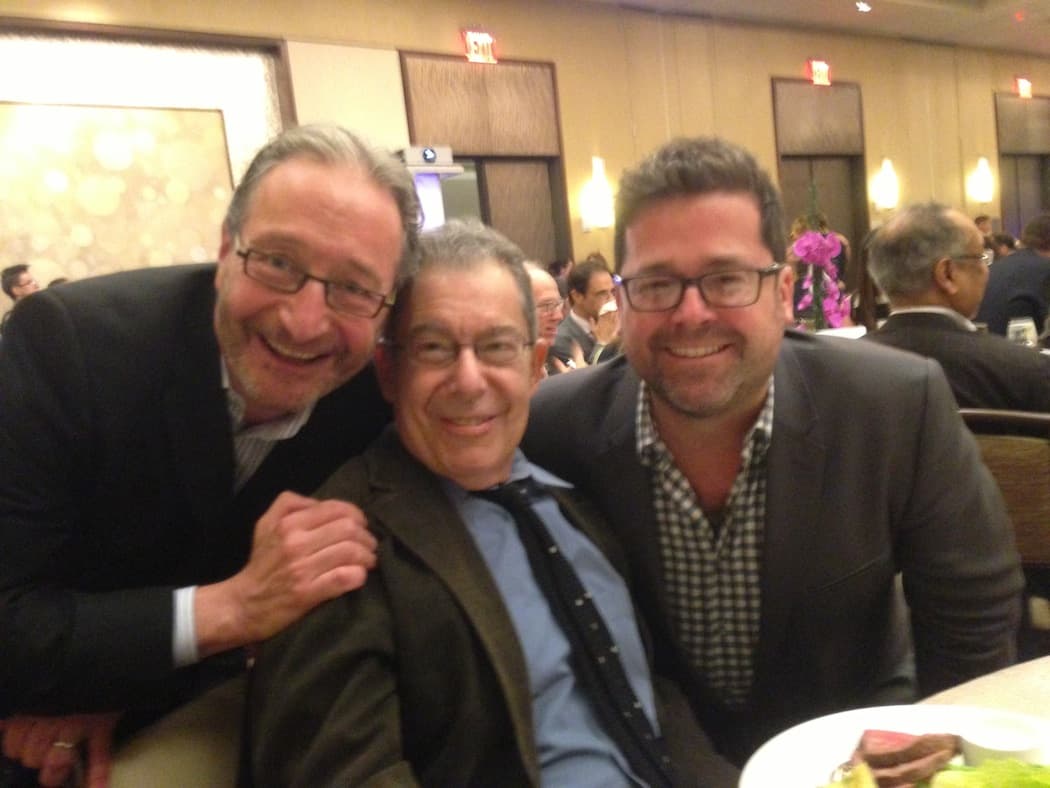 Maso said of his passing, "What his friends will most remember, I believe, is the joy with which he infected a room, whether it was a rehearsal hall or a dinner table. And that laugh. Nicky Martin's laugh will always be a life-affirming miracle, loud enough to rouse the angels from their heavenly sleep and wicked enough to make them question whether they were on the right side. Have a good laugh today, and think of him."
Dubois added, "I take solace in knowing that his DNA remains on our stages and in our company. He will always be here, and he will always be a part of who we are."
This is the video tribute to Martin when he left the theater. It was also shown at the 2008 Boston Theater Critics Assn. awards where he was given the Elliot Norton Award for Sustained Excellence.
More