The Mass. Prison Intake Process For An Inmate Like Jared Remy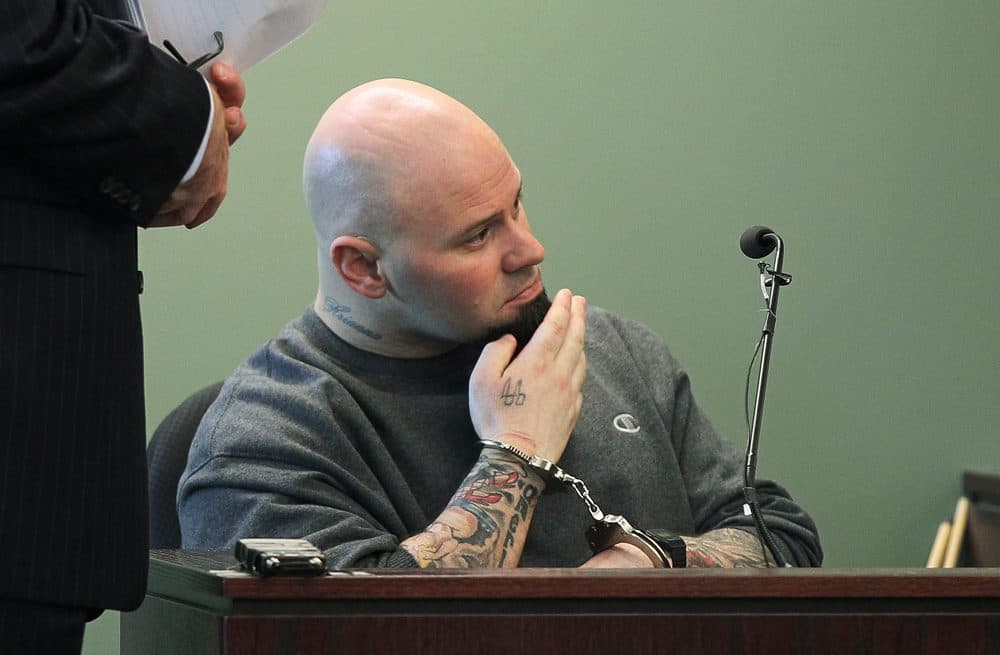 This article is more than 7 years old.
WBUR's Steve Brown has been touring correctional facilities in Massachusetts. So far, he has been to 16 out of the state's 17 prisons. He visited MCI Cedar Junction in October 2012.
Jared Remy, who pleaded guilty Tuesday to killing his girlfriend, woke up at MCI Cedar Junction in Walpole for the first time Wednesday morning. For Remy, now known in the system as inmate W104672, this will be the new normal until he is ultimately sent to a Department of Correction facility, where he will likely serve out the rest of his life sentence.
Cedar Junction is the DOC's Reception and Diagnostic Center. While the term "reception center" conjures up an image of a welcoming oasis, it is anything but. For all male prisoners turned over to DOC custody, Cedar Junction is their first stop.
Years ago, a prison van would bring inmates right to the front door, where a high-profile offender like Remy would have likely been greeted by a phalanx of news photographers, eager to capture the convicted felon's final steps on the outside. In 2014, the arrival is conducted outside of the media glare. The prison van now passes through a secure vehicle trap, drives halfway around the yard on the so-called "no-man's land" on the inside of Cedar Junction's 20-foot-high wall, and pulls up to a side entrance of the main building.
Inmates are walked down a half-flight of stairs into the basement intake center for booking. There, they are photographed, fingerprinted and made to sit in what's known as a BOSS (Body Orifice Security Scanner) chair. This electronic device scans the body for hidden objects or weapons that an inmate may have tried to smuggle in. The data, including the photo and fingerprints, are entered into the DOC computer system and also forwarded to the national criminal database. Inmates are issued their new prison clothes, underwear and shoes.
From the intake center, the prisoner is brought upstairs to one of three orientation units. These are three-tiered cellblocks containing about 50 cells. Inmates have a total lack of privacy. Each cell has a grate in the front, so that corrections officers can look directly inside.
Inmates on the upper two tiers are placed one to a cell. When space is at a premium, new inmates may be double-bunked in the groundfloor cells. An initial assessment determines which inmates are suitable for double-bunking.
Inmates are not allowed personal possessions, since their stay in the orientation unit is likely to be brief, likely only three to four weeks, before being moved into a general population unit elsewhere at MCI Cedar Junction.
While in the orientation unit, most inmates are able to leave their cells, but are restricted to the unit. Inmates in two of the orientation units are allowed to go to the chow hall for meals, while inmates in the third unit, who have been determined to be a greater security risk, have their meals brought to them in the unit.
During this initial time behind bars, inmates learn to follow the rules. DOC facilities have lots of rules. The theory is an offender has demonstrated on the outside an inability to follow the rules of society; by having lots of rules inside, corrections officials have a way of measuring an inmate's progress within the system. Breaking the rules means getting "written up." Lots of writeups, or "tickets," will get you placed in areas in the system where you are allowed fewer privileges. Following the rules could help you move to a low-security facility.
The total length of stay at Cedar Junction is about three to four months. During that time, corrections officials conduct a more in-depth profile of the inmate, subjecting them to a battery of physical health and psychological assessments. When completed, the inmate will go before the Classification Board, which determines whether the inmate should be assigned to a maximum-, medium- or minimum-security facility. The board takes into consideration the security risk an inmate poses, whether it is due to a violent predisposition, mental health or substance abuse issues, or because they could be a target to other inmates already in the system. Transfer to an out-of-state facility is one option, as is placement in one of the department's special housing units.
The Classification Board also makes treatment recommendations. Given Remy's admission of drug use and the violent murder of his girlfriend, he will likely be enrolled in substance abuse and anger management programs. Those programs are a key part of the inmate's re-entry plan. The assumption is that all inmates, including lifers, may be released into society eventually.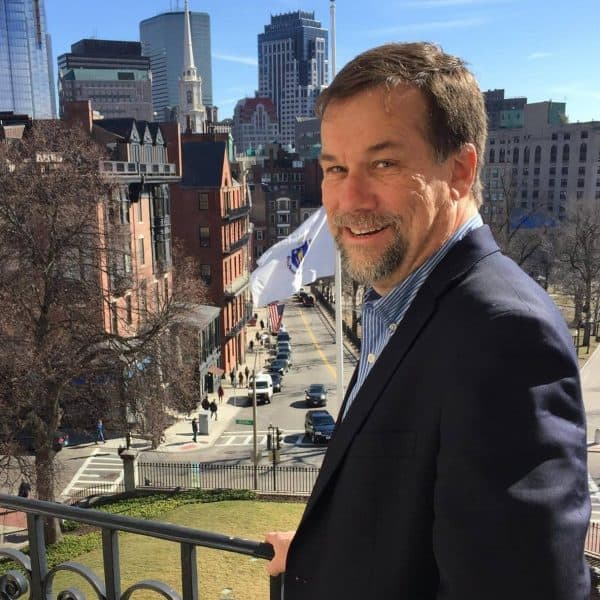 Steve Brown Senior Reporter/Anchor
Steve Brown is a veteran broadcast journalist who serves as WBUR's senior State House reporter.