Defendant In Case That Brought Boston Busing Reflects On Decision
02:49
Play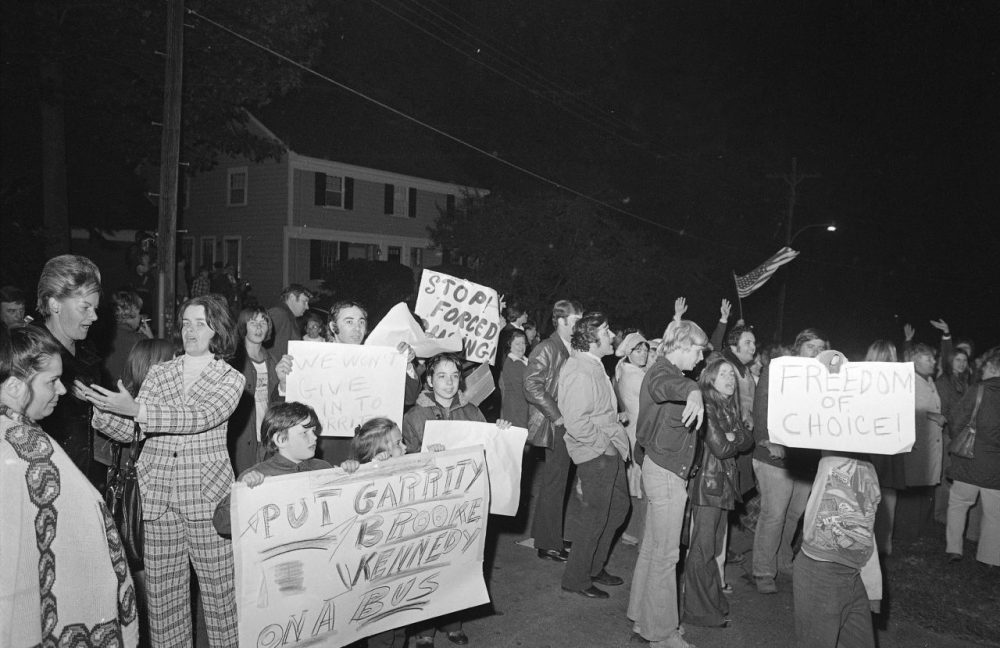 This article is more than 7 years old.
Morgan v. Hennigan, the case and court decision that brought busing to Boston, has been the prevailing decision governing Boston's school assignment policy for the past four decades.
The named defendant in the case, James Hennigan, Jr., is a former state senator and former state representative from Jamaica Plain. The case bears Hennigan's name because he was chairman of the Boston School Committee in 1972 when the case came before federal Judge W. Arthur Garrity.
"I don't take too much joy in seeing how the public first sees the name 'Hennigan,'" he said.
The Boston School Committee had been under fire for years for failing to comply with federal and state mandates.
There was the U.S. Supreme Court's 1954 Brown v. Board of Education decision, which declared segregated schools a violation of the 14th Amendment.
Then there was Massachusetts' 1965 Racial Imbalance Act, which came with financial penalties — the state could withhold funding from any school district that did not have a plan to remedy racially imbalanced schools. The law defined a school as racially imbalanced if more than half of its students were non-white. In effect at that time, it applied only to the cities of Boston and Springfield.
Ironically, Hennigan was the school committee's leading advocate for trying to begin integrating schools.
"You bite off what you can chew ... Anyone who understood or lived in this city, understood the tension.

James Hennigan, Jr.
Like other members of the all-white school committee, Hennigan opposed forced busing and felt the Racial Imbalance Act should be repealed. But he argued that the act was the law, and that if the school committee didn't follow it, consequences could be costly.
So he argued for gradual integration.
"You bite off what you can chew, if you try to do the whole thing in all one whole stroke, the action which came was going to come," Hennigan said. "Anyone who understood or lived in this city, understood the tension, understood the people in South Boston or areas of the city that were very close knit, that they were not wanting to accept that."
Hennigan recalls one stormy meeting in 1971 about integrating one school.
"I spent all the time I could presenting my views of what I thought was necessary, needed, the choice and what was the alternative."
But he lost by a vote of 3-2.
"It was the city of Boston, its town and its people or Uncle Sam appointing a federal judge who opened the gate wide and that was that."
Judge Garrity issued his ruling two-and-a-half years later. It was the last day of school.