'Alive And Well,' Magna Carta Comes To Boston
06:00
Play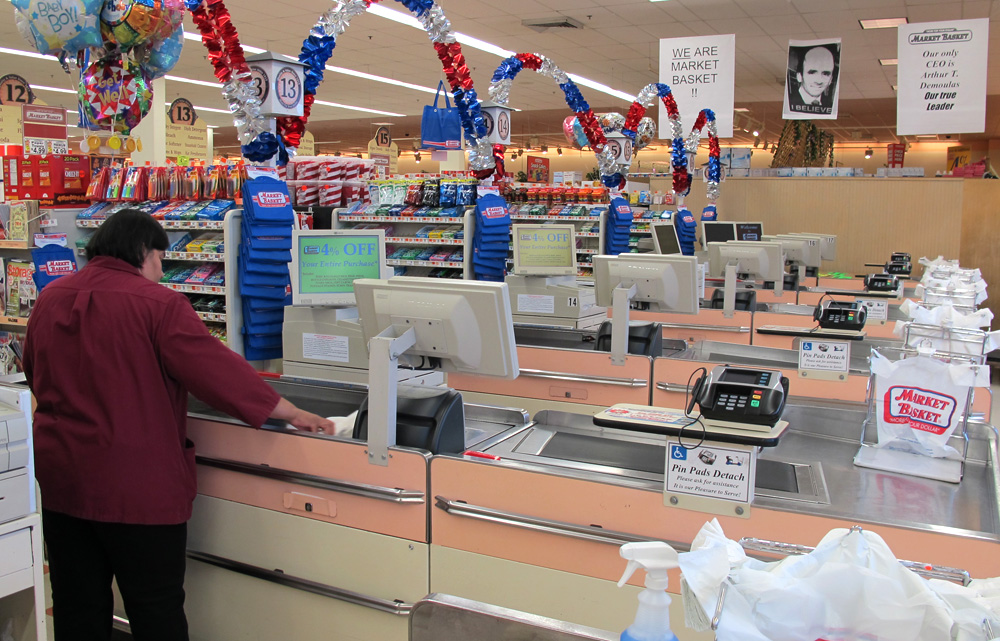 This article is more than 7 years old.
OK, since Independence Day is almost here, how about a timely pop quiz in history?
What 800-year-old document has been called "the birth certificate of democracy" and "the foundation of freedom," but also inspired the name of an album by rapper Jay-Z?
Here's a hint: It also influenced the likes of John Adams, Thomas Jefferson and Paul Revere.
Well, if you said the 1215 Magna Carta, you are correct! And right now that historic document is the centerpiece of an exhibition at the Museum of Fine Arts in Boston. The show's mission is to remind us how the timeworn Magna Carta is still fresh and very much alive today.
It's one thing to learn about the Magna Carta in school and quite another to stand just inches from the piece of faded sheepskin vellum that's covered in Medieval Latin words.
"What you need to look at is the exquisite handwriting of these court scribes," the Very Reverend Philip Buckler explained in the MFA gallery. "So beautiful in their tiny script."
Buckler is dean of Lincoln Cathedral in England, which loaned the precious document to the MFA. He explained how it traveled here secretly, incognito and tightly guarded. Now it rests in a glass case controlled for temperature, light and humidity.
"But the best method of conservation, we've discovered in Lincoln Cathedral, is to put it in a drawer, forget about it for 600 years, and when you bring it out you'll find it's fine," Buckler joked, "cause that's what happened to this Magna Carta."
Only four out of 40 original copies of the Magna Carta have survived the ravages of time. Its name comes from the Latin for "Great Charter." Its origin story takes place in 1215 when British feudal barons were fed up with King John's military failures and rampant taxation.
They met with him in Runnymede on the bank of the River Thames where they gave him an ultimatum to sign the Magna Carta or be ousted.
"Within it there are all sorts of regulations and rules about liberty, justice, freedom of religion — the common things that you need to have in any civilized society," Buckler said. "But the most important thing was saying that the king was not above the law."
How It Got Here 
"It's in our DNA," said Massachusetts state Rep. Cory Atkins (D-Concord), who was instrumental in working with the MFA and Lincoln Cathedral to negotiate the Magna Carta's trip to Boston. "Here is a document that's included in the charter to the colony of Massachusetts, the Mayflower Compact, John Adams' constitution for the state — therefore the Constitution of the United States."
Atkins added that the Magna Carta guides her work as a lawmaker.
"Every kind of discussion of power goes back to the fundamentals in the Magna Carta," she said.
"You hear it quoted in our British Parliament," Buckler concurred. "You find it, of course, in your Declaration of Independence. But then in more recent times you have Jay-Z calling one of his latest albums 'Magna Carta.' "
The album is actually "Magna Carta Holy Grail," for the record. But that doesn't take away from the Magna Carta's longevity.
"On the verge of its 800th birthday that's pretty amazing to still have that effect on people," MFA senior curator Gerald Ward told me. For him just standing in the Magna Carta's presence gives him the chills.
"I'm about as giddy as I get," he said.
The curator wanted to highlight just how deeply the Magna Carta permeates American history. He borrowed handwritten drafts of the Declaration of Independence — penned by Thomas Jefferson and John Adams — from the Massachusetts Historical Society. The words "Magna Carta" can be seen engraved on the front of the MFA's Liberty Bowl, made by Paul Revere. It was commissioned by the Sons of Liberty and is front and center in the exhibition. Ward also described a longer passage on the silver object's opposite side.
"It talks about the colonists being 'undaunted by the insolent menaces of villains in power.' They were referring at that time — in 1768 — to George III. But it could've been King John," Ward said.
There's also John Singleton Copley portrait of Sam Adams in the gallery. Ward said the Massachusetts Charter was as sacred to Bostonians as the Magna Carta was to Englishmen. On another wall hangs a painting of lawyer Theodore Sedgwick. He helped an enslaved woman named Elizabeth Freeman sue for her freedoms after she read the Bill of Rights. In a speech about equality President John F. Kennedy called for an "Urban Magna Carta." And Ward, who's a New Hampshire legislator in addition to being a curator, says a recent bill there called for laws to cite the Magna Carta.
"It's alive and well," Ward said emphatically.
It's especially relevant this week in Boston, according to Buckler.
"Now it might seem a little dangerous for an English person to be here on the 4th of July, but I'll take my chances," he joked.
But more seriously the Very Reverend hopes the Magna Carta will remind people that the 13th-century barons in England rebelled against a tax-happy, unjust king — just like the colonists did here in Boston.
The Magna Carta is on display at the Museum of Fine Arts through Sept. 1. Then it moves on to the Clark Museum in western Massachusetts and Washington D.C.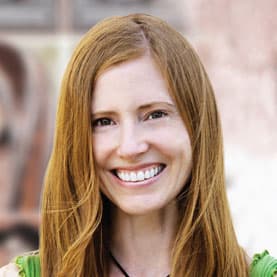 Andrea Shea Senior Arts Reporter
Andrea Shea is WBUR's arts reporter.