MFA Acquires 'Unofficial' Wyeth Portrait Of JFK
This article is more than 7 years old.
The Museum of Fine Arts, Boston announced Monday that it has acquired a famous portrait of President John F. Kennedy.
The Kennedy family asked Jamie Wyeth to paint the portrait in 1967, after JFK was assassinated.
The then 20-year-old fledgling artist agreed to make an unofficial portrait that he would keep if the family didn't approve of the finished work.
MFA Art of the Americas curator Elliot Bostwick Davis said the artist received mixed reviews.
"Robert Kennedy didn't care for it — he found it was too painful a reminder of his brother," Bostwick Davis explained, "whereas Jacqueline Kennedy felt it was a very striking and stirring likeness of her husband. As a result it remained in the artist's own collection, and hence has come to the museum and come to the public."
The unofficial JFK portrait is part gift from the artist, part acquisition, and is seen by many as an iconic Wyeth.
To make it, the artist poured over still images and films, including the Zapruder footage of Kennedy's assassination in Dallas.
In the end, though, the artist has said the penetrating expression on JFK's face was actually inspired by observations he made of Massachusetts U.S. Sen. Edward "Ted" Kennedy working the campaign trail.
Two study sketches of Ted Kennedy will also be included in the upcoming exhibition of Jamie Wyeth's work, which opens at the MFA on July 16 and runs through December.
The JFK portrait once hung above the fireplace in Vice President Joseph Biden's home, and is now the first Wyeth in the MFA's permanent collection.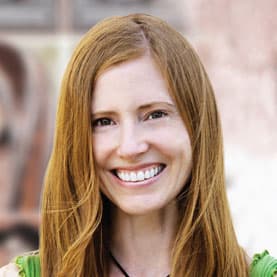 Andrea Shea Senior Arts Reporter
Andrea Shea is WBUR's arts reporter.