Factory Theatre Ordered To Shut Down By Building's Owners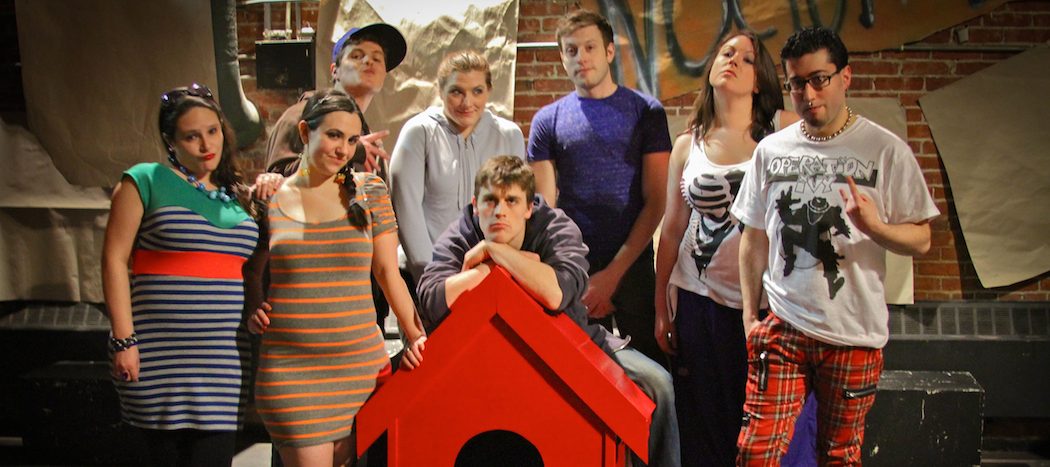 This article is more than 8 years old.
Boston's fringe theater scene — in fact, the whole Boston theater community — was dealt a blow yesterday when the Factory Theatre suddenly got word that its lease is not being renewed by the managers of the Piano Craft Guild in the South End.
The Factory Theatre has been home to several companies representing more adventurous, cutting-edge work in a city that has been notoriously short of theater spaces. Several of the companies working there have earned local awards, some even having productions mounted by ArtsEmerson. Among the companies working there are Happy Medium Theatre, Heart & Dagger, Sleeping Weazel, Fresh Ink Theatre, Maiden Phoenix and Science Fiction Theatre.
The termination, effective the end of October, freezes the season for all these companies unless they can find other spaces, which will be hard to do at this point.
Deirdre Benson, assistant manager at the Factory Theatre, said, "The timing of this is especially bad because every other space is now not available, so everyone has to scramble to find a dark spot elsewhere, of which there already aren't enough."
Places like the Arsenal Center for the Arts and the Boston Center for the Arts are now fairly well booked, said Benson. "[The Factory] space has been offering theater continuously since the middle of the '80s, so we weren't at all expecting them not to renew our lease this year."
The story is a variation on an old urban theme: Artists come into a neighborhood — in this case, near the corner of Tremont Street and Mass. Ave. — help make it a more desirable place to be and soon the area becomes too expensive for those who were living and working in the area.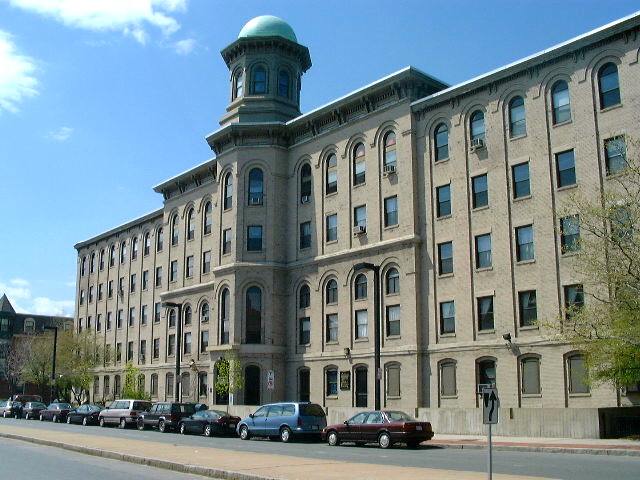 The apartments in the Piano Factory started out as artists' lofts, but then opened to the general public. A call to the guild hasn't been returned, but the word among some of the artists working there is that the space is going to be turned into a workout center.
"There has been a move over the past several years to reposition the Piano Craft Guild building as a space for artist live/work studios to a space of high-end industrial conversion lofts," said Benson. "As the next step to this, the parking lot will become fully gated and inaccessible (that is where the theater entrance is located) and there are plans to convert the theater space into some sort of new amenity for tenants (the current idea is a fitness center)." Ironically, the building's website boasts of its proximity to theater and music as a primary drawing card.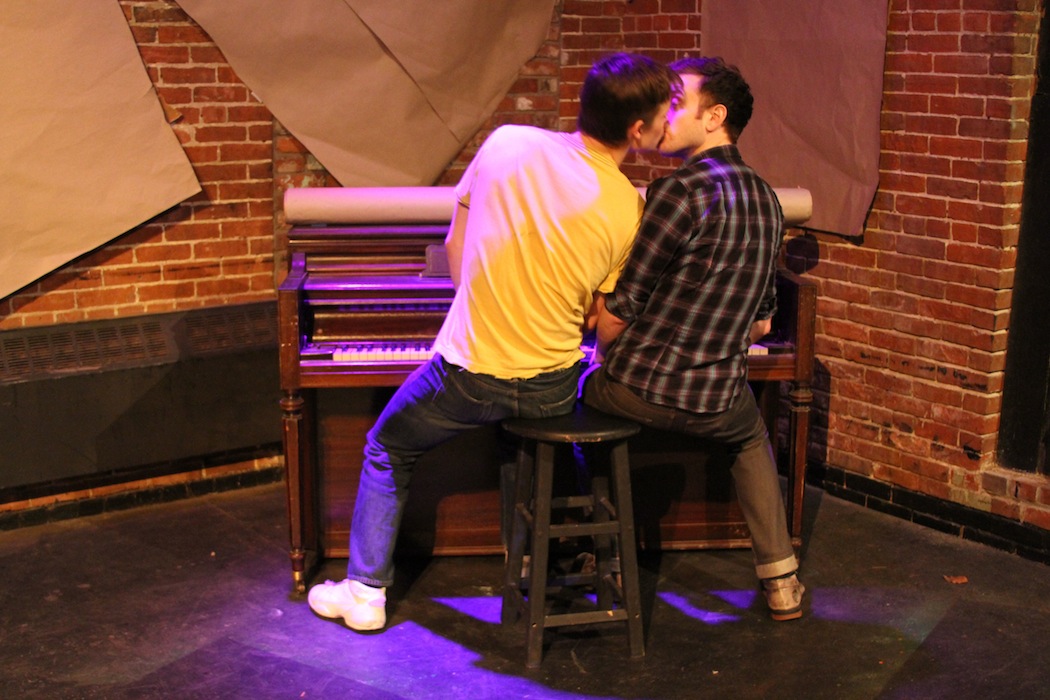 Mikey DiLoreto is the artistic director of Happy Medium Theatre, which won an Elliot Norton Award for its production of Bert V. Royal's "Dog Sees God," which imagines characters from "Peanuts" as teenagers, with all the attendant issues. DiLoreto put the word out this morning:
"The Factory Theatre, which was given a special citation by the [Elliot] Norton committee … has afforded so much to the arts in Boston, and to lose it is nothing short of soul-crushing. We, as fringe theatre artists, have been dealt a huge blow, but hopefully not a TKO. That is, until we can find a new home because, in short, we're homeless.

If you do the math, it is quite possible that dozens of artists will not be showcased onstage this next year; playwrights will not be produced; new works will not be seen; designers will be without work, etc. Most actors start in the Fringe in Boston to build up their resume and get bigger work at venues like Speakeasy, Lyric, and even the Huntington, but they begin with us in the Fringe."
The BCA rents space to several smaller companies, but the Factory Theatre was the main venue in Boston for fringe theater. I was always engaged by the work I saw there, along with audiences who seemed to realize they were seeing something fresh that wasn't being produced anywhere else, whose artists by and large were the future of Boston theater. The Charlestown Working Theater is a similar venue, but drawing audiences from a different geographical region of the area.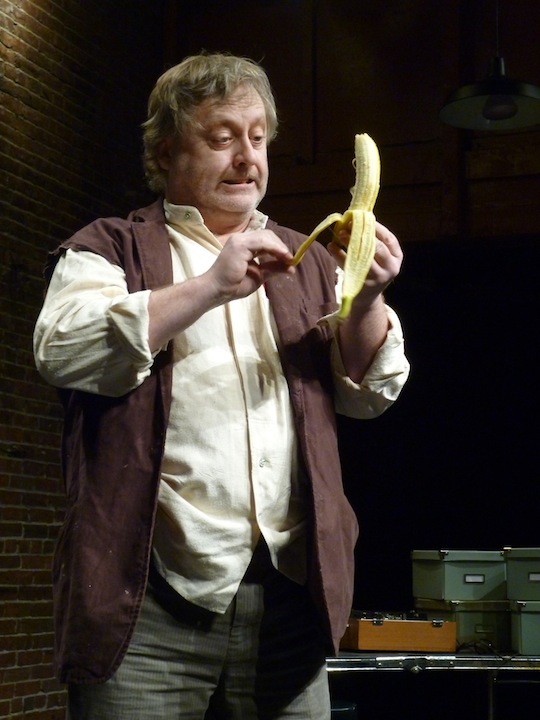 Julie Hennrikus, executive director of StageSource, an umbrella organization and resource center for theaters and theater artists, picked up on the theme of artists helping to turn areas around and then being shut out. "This is part of a larger conversation about space, policy, gentrification, what the city looks like in the future. Do we want to be a city where artists can't live and work in?
"We had no idea this was happening. To do it this quickly, 'unfortunate' isn't a strong enough word. People had seasons planned and verbal commitments to do their shows. We're trying to look at next steps. I'm writing a letter to the owners, I don't know how much good it will do, that this is a big deal. As an arts community we need to advocate for what we need and what we demand."
Hennrikus is also planning on speaking to the mayor's office. Marty Walsh has addressed the issue of artists' spaces both as a candidate and as Boston mayor.
The Factory Theatre, said Hennrikus, "is a tiny space. It seats 40-50 people so the numbers statistically aren't huge, but the impact on the Boston theater community is huge and significant, and speaks to who Boston is, an identity that is due in no small part to the emergence of the theater community."
Joyce Linehan, chief of policy for Walsh, responded, "It's a sad day. We can't afford to lose small theater spaces. We have been
approached by several people, including Catherine Peterson at ArtsBoston, asking us to join a team of concerned arts advocates in Boston trying to find a creative solution to the problem. We're happy to do that. I asked the BRA to reach out to Catherine and I understand that has happened. Though it's not always the result of a crisis as this situation is, I get an inquiry like this about once a week, and we're doing our best to provide guidance to everyone. The Mayor is committed to a vibrant and healthy arts community, and we stand ready to help."