Incoming BSO Maestro Andris Nelsons Finally Makes It To Tanglewood
03:38
Play

This article is more than 7 years old.
Andris Nelsons, the music director designate for the Boston Symphony Orchestra, will finally have his first stint at the Tanglewood Music Center in Lenox this weekend.
On Friday night, Nelsons will lead his first of four performances over the next couple weeks. His arrival this summer is particularly sweet because he was forced to cancel his scheduled performances last year after whacking his head on a door frame in Germany.
"I'm very, very happy to be here," Nelsons said with a laugh. "No concussion this year! So I'm here and I'm very glad."
The 35-year-old Latvian-born conductor calls Tanglewood a summer camp for classical musicians. The lush, green campus is the BSO's home for the next two months, and like the great composer Beethoven, Nelsons is finding inspiration in the nature that surrounds him.
The BSO has a full roster of concerts this season featuring a lineup of stellar guest conductors. During his visit, Nelsons will spend a solid amount of time preparing for his shows with the orchestra, and also meeting with the administration, trustees and patrons.
But young music students also travel to Tanglewood from all over the globe for intensive instruction with the BSO's seasoned musicians. And Nelsons — the youngest music director in the BSO's history — said he's been working with the rising stars this week.
"I mean, I'm not very old yet," he said, "but it's still like going back to when I was studying at 16, 17, 18 years old. There's this kind of feeling of excitement. It's not a job in [the sense of] a job being only a duty."
For Nelsons, making and sharing music is more like a spiritual mission.
"It's great that he's working with the students really right off the bat," longtime classical reviewer Lloyd Schwartz said. He used to write for the Boston Phoenix and says it's wonderful the BSO finally has a new music director, after waiting years to hire a replacement for its former maestro James Levine.
"Nelsons is a, you know, an exhilarating, sometimes very exciting, very talented young conductor," Schwartz said, emphasizing the "sometimes" part of that statement. He isn't thrilled about the program Nelsons is leading at Friday's performance.
"It's very safe," Schwartz said with a sigh. "He's opening with an all Dvořák program. A wonderful Dvořák symphony, and a terrific violin concerto with a famous guest star — Anne-Sophie Mutter. But it's not very exciting."
Schwartz admitted he's been hoping Nelsons would go out on a limb at Tanglewood with a more challenging repertoire, especially for his first performance.
"He's under the shade of a very familiar tree," he said, "and certainly not out on any limb."
"It's a very subjective thing," Nelsons said in response to the criticism. "For one person, Haydn is most exciting. Or Bach is the most exciting. For another it's Carter or Strauss. For me — and for any musician — all of the music is exciting. And if you don't approach it with excitement we can't be musicians."
Schwartz did admit he's excited about excerpts of Der Rosenkavalier, a comedic opera by Richard Strauss, which Nelsons is performing Saturday with Tanglewood's student orchestra.
And next weekend, Nelsons leads contemporary works by composers Christopher Rouse and Rolf Martinsson — along with staples by Brahms, Tchaikovsky and Beethoven. The maestro says it's critical to honor the past and present, but also and future with new commissions.
Nelsons' five-year contract with the BSO officially begins in September.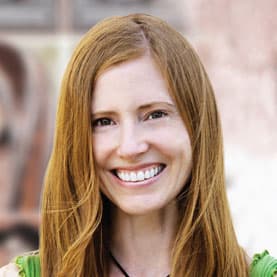 Andrea Shea Senior Arts Reporter
Andrea Shea is WBUR's arts reporter.