As O'Brien Trial Winds Down, DeLeo Again Front And Center
03:03
Play
This article is more than 6 years old.
After months of testimony on hiring practices at the state Probation Department, jurors heard closing arguments Tuesday in the racketeering and fraud trial of former probation Commissioner John O'Brien and two top deputies.
But another name was once again front and center: Robert DeLeo, the state House speaker.
Buying Votes?
Assistant U.S. Attorney Karin Bell spoke softly, but her words were sharp.
"John O'Brien gave $40,000-jobs to Bob DeLeo so he could hand them out so he could become the next speaker of the House," Bell said.
You can go back to the opening statement in May, as the defense pointed out, and see that the government never mentioned the speaker's race in 2008 or put DeLeo at the center of the racketeering conspiracy. But it is now and it did before the jurors.
"Who were the reps Bob DeLeo chose to give those jobs to?" Bell said. "Every single one of them supported him for speaker."
They were bribed, Bell said, and even though every one of the representatives who testified had denied DeLeo had bought their vote by handing out what were fewer than 10 temporary jobs, the prosecutor had an explanation.
"You can't be surprised if they don't want to stand up there and admit to you they took a bribe," Bell said.
'A Witch Hunt'?
The defense lashed out, calling the prosecution's case a mudslinging operation. As the jurors will surely note, DeLeo never appeared in the courtroom as either a defendant or a witness.
In animated and angry words to the jurors, defense lawyer Brad Bailey, a former federal prosecutor himself, derided the government, "making allegations about people who weren't here to defend themselves and say it's not true."
"What's that tell you about the integrity of their case against the three people who are here?" he asked.
Defense attorney John Amabile called the proceedings "a witch hunt."
"Powerful legislators and judges are being held blameless while functionaries are being called on the carpet," he said.
"The United States attorney could not indict me," DeLeo said late Tuesday in the fourth written statement he's released on the subject in a week. "Because there is no evidence to warrant an indictment."
When the lead prosecutor was asked before court why DeLeo wasn't indicted, Fred Wyshak answered, "You'll have to ask my boss."
That's U.S. Attorney Carmen Ortiz. So far she has had no comment. DeLeo says she's been "conspicuous in her silence."
Reporters would have had the chance to ask her in person Tuesday if Ortiz had shown up in the courtroom to watch the closing arguments, as U.S. attorneys commonly do in cases as big as this one. But she was a no show.
Jurors begin their deliberations in the case on Wednesday.
Earlier:
This segment aired on July 16, 2014.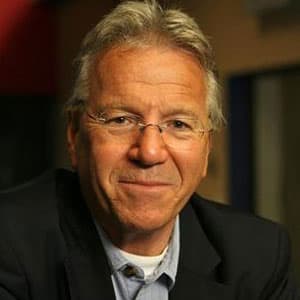 David Boeri Senior Reporter
Now retired, David Boeri was a senior reporter at WBUR.