Immigrant Children Now A Topic In Mass. Governor's Race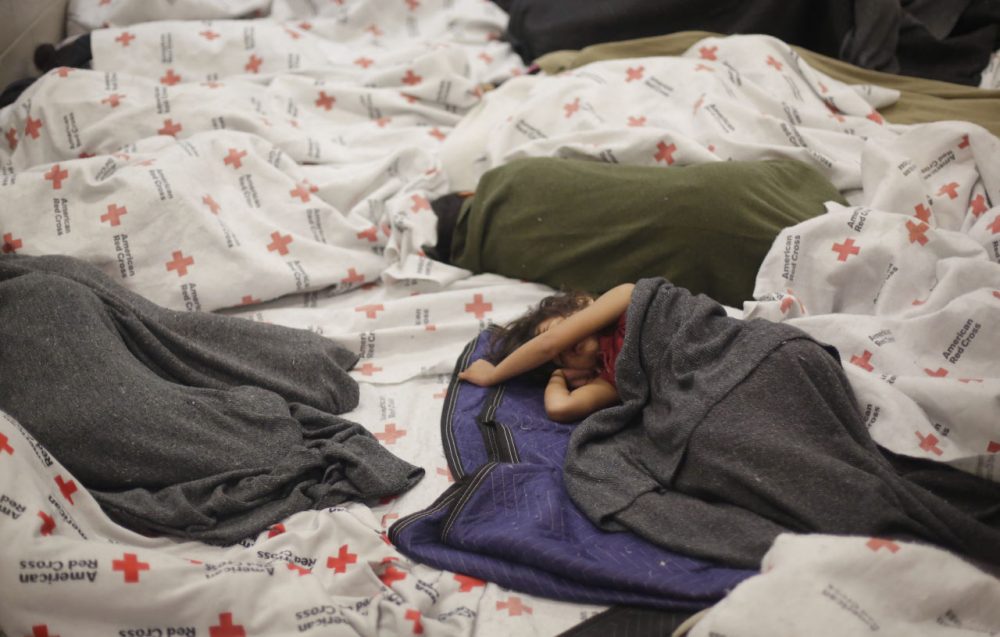 Gov. Deval Patrick's offer to shelter unaccompanied children crossing the nation's southern border is drawing a range of reactions from those hoping to fill his job.
The three Democratic candidates for governor -- Attorney General Martha Coakley, former federal health care official Donald Berwick, and state Treasurer Steve Grossman — have all praised Patrick for responding to a humanitarian crisis.
Republican candidate Charlie Baker said that all states should work with the federal government to help provide emergency assistance but Massachusetts shouldn't become the "steward or the financier" of those services here. And independent candidate Jeff McCormick said he opposes Massachusetts hosting the children, saying the state already faces a number of fiscal and social challenges.
Patrick on Friday said Camp Edwards military base on Cape Cod and Westover Air Reserve Base in Chicopee will be reviewed by U.S. Department of Health and Human Services officials to see if either is suitable for housing the children, most of whom are coming from Central America.
Only one site, if either, would be selected.
Patrick said the federal government is looking for places that can house up to 1,000 children for four months. He said each child would stay for an average of about 35 days and that all expenses will be picked up by the federal government while they are being processed for deportation, reunification or asylum. He said the children won't attend local schools.
The three Democrats running for governor have backed Patrick's offer.
Coakley said that while a national immigration solution is ultimately needed, it's the right thing for Massachusetts to harbor the children - some of whom are fleeing from dangerous situations - provided the federal government picks up the cost.
Berwick called the offer of shelter "an act of dignity, compassion, and generosity."
Grossman also praised Patrick, saying "we must treat all children in need with the values of human decency, justice, and compassion."
Baker said the federal government needs to be more upfront about the proposal, pointing to other challenges the state is facing like the ongoing struggle to place homeless families into permanent housing.
"The federal government must commit to sharing a regular report that updates local and state officials on the status of the children in all cooperating states," Baker said. "Massachusetts cannot afford to become the steward or the financier of services for these children."
Baker's Republican challenger Mark Fisher criticized Patrick for offering the sites, saying his decision to "to allow law breaking, illegal immigrants a safe harbor in Massachusetts has brought the national immigration crisis to Massachusetts in full force."
Independent gubernatorial hopeful Evan Falchuk said children entering the country from Central America have a right to a hearing and Massachusetts, and other states, should help the federal government manage the crisis. Fellow independent Jeff McCormick blamed the crisis on drug cartels in Central American and Washington politicians unable to resolve the immigration stalemate.
"The world is filling with many people who suffer from hunger, terror, war and injustice, Massachusetts cannot be the savior for all of those people," McCormick said.
Related Coverage:
This article was originally published on July 21, 2014.