Winning The Lottery: Study Links School Quality To Teen Health
This article is more than 8 years old.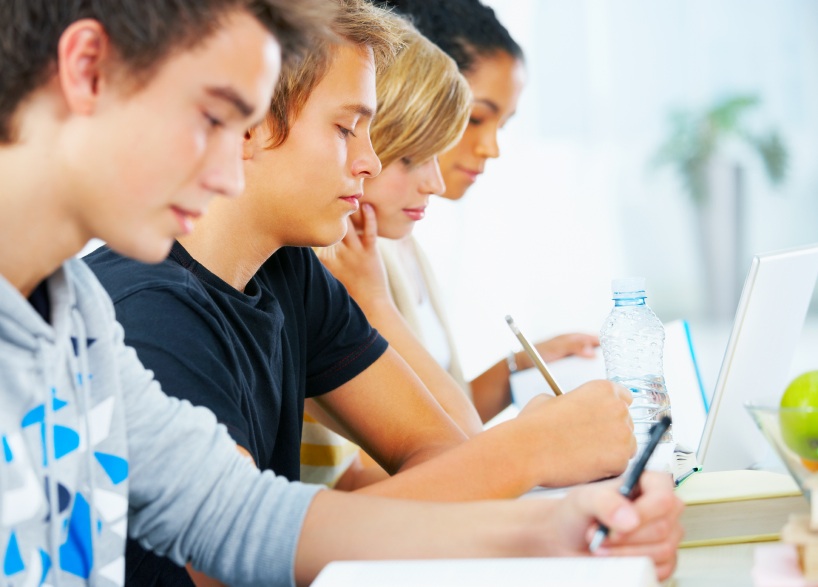 Veronica Thomas
CommonHealth Intern
Successful high schools don't just mean higher academic achievement, a new study finds. They may also mean healthier behaviors among teens.
The study, published in the journal Pediatrics, compared students from highly rated charter high schools with those from regular public high schools—all located in low-income Los Angeles neighborhoods.
The researchers found that students from the charter schools not only performed much better on math and English standard tests. These students also reported less very risky health behaviors, including unprotected sex, carrying a weapon, and gang membership, compared to district school students.
Retention in the same school may be the most important factor, they found.
However, the effects were much less dramatic when it came to more moderate health risks. In fact, when the researchers looked at recent use of alcohol, tobacco and drugs, there was virtually no difference between the two groups.
To select the two groups of students, the researchers took advantage of the lottery admissions system used by many charter schools.
While a random lottery may be a parent's nightmare, it is a researcher's dream. Similar to a traditional "randomized" experiment, some teens are randomly chosen for the experimental group (the charter schools) and the others are assigned to the control group (the district schools). In theory, both groups of kids should look pretty similar, which means they can be compared.
"The purpose of the study was to determine whether successful schools influence health, and we chose to study charter schools because they have a random admissions lottery," Dr. Mitchell Wong of UCLA's School of Medicine, the lead author, explains. "We presume that the effects on health would also occur among successful traditional public schools, but that will have to be tested in a future study."
The study authors suggest a number of possible explanations for the apparent link between school quality and healthy behaviors. Students in high-performing schools may have less exposure to risky peers or less time to participate in risky activities.
But retention in the same school may be the most important factor, they found. In both school groups, students who changed schools or dropped out were more likely to engage in very risky behaviors.
Based on their findings, the researchers conclude that high-performing charter schools in low-income neighborhoods could benefit the health and behaviors of teens early on. But since every child can't "win" the charter school lottery, they suggest that all schools consider policies to support school retention. By reducing suspensions and expulsions, or providing tutoring to help struggling students, schools—regardless of their academic ranking—have the potential to reduce serious health risks among teens, they say.
Meg Campbell, Executive Director of the Codman Academy Charter Public School, knows first-hand the influence of a school's quality on health. Codman Academy is the only school in the country that is actually inside a health center, the renowned Codman Square Health Center in Dorchester.
"No parent wants his or her child to engage in high-risk behavior, and I would posit no student, deep in his or her heart, does either," she says. "Kids get trapped by trauma and poverty. They need a lever out and robust education can provide that lever."
"When a school taps into students' dreams for a better future and gives them the tools and skills to realize them, then mental and physical health will improve too," she said.