Amid Rapid Growth, Boston Comic Con Stays True To Its Local Roots
Resume
If you're down by Boston's seaport this weekend you might see people dressed up in superhero costumes. That's because comic book lovers and fans of fantasy series like "Game of Thrones" are heading to the 7th Boston Comic Con at the Seaport World Trade Center.
The two-day event expands to three this year, and more than 40,000 people are expected to attend. Now the convention's creators are trying to stay true to their local roots in the face of rapid growth.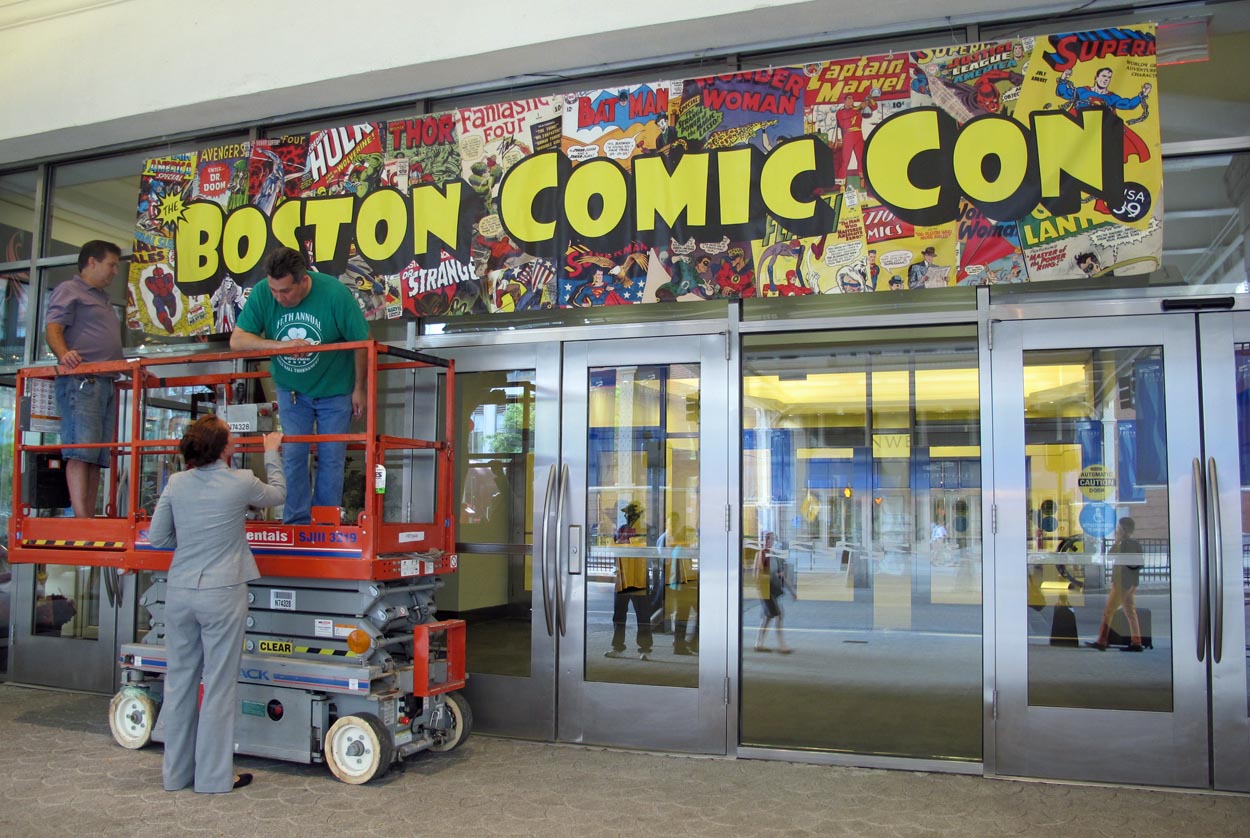 Outside the World Trade Center two mere mortals maneuvered a lift to hang a superhero-covered Boston Comic Con banner above the glass entranceway. Inside, the convention's founders arranged rows of table that fill the cavernous event space.
"In 2007 there was essentially no large comic book convention in Boston, and most major cities have a comic book convention," said co-founder Nick Kanieff.
Kanieff has been obsessed with comics since he fell in love with his Batman alarm clock as a kid. And he's seen many a convention over the years. So he joined forces with two comic book-smart friends — Colin Solan and Jimmy Talbot — to create one.
Kanieff expects 40,000 people this year, up from just 900 attendees in 2007 at the Back Bay Events Center.
"It was 99 percent fanboys, predominantly male," he said of the first Boston Comic Con. "This room would've been a lot smaller, and there would've been no celebrities in it, and it would've just been filled with comic book vendors and comic book artists. But Hollywood has really put these characters on the map."
Comic book, fantasy and sci-fi TV and movie characters are big business. They dominate the other comic cons around the country.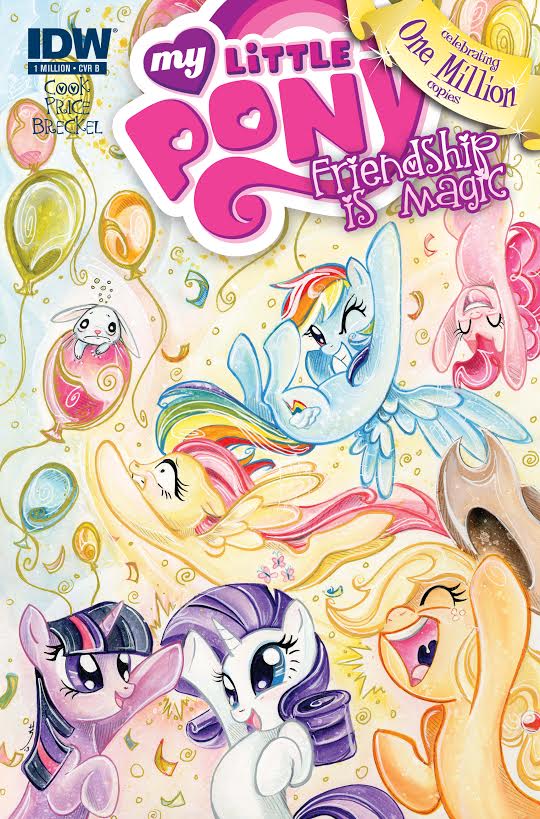 While plenty of celebrities are on the bill this weekend in Boston — including "Doctor Who" star John Barrowman — Kanieff's goal is to keep the convention true to its roots by highlighting local artists like Sara Richard. She does cover art for the "My Little Pony" comic book series and has taken her work to other comic con shows around the country.
"Some shows I feel are kind of forgetting about the artists," Richard said. "But it's the artists who are the people who are making these comics, which turn into the movies, which turn into the merchandising. Boston I feel puts their artists in a really great spot, and kind of keeps true to that more comic vibe."
Freelance illustrator Roger Andrews, of New Bedford, agrees.
"There is a greater emphasis on some of these other cons for more of the multimedia, more into television, and kind of a de-emphasis on the comic aspect," he said.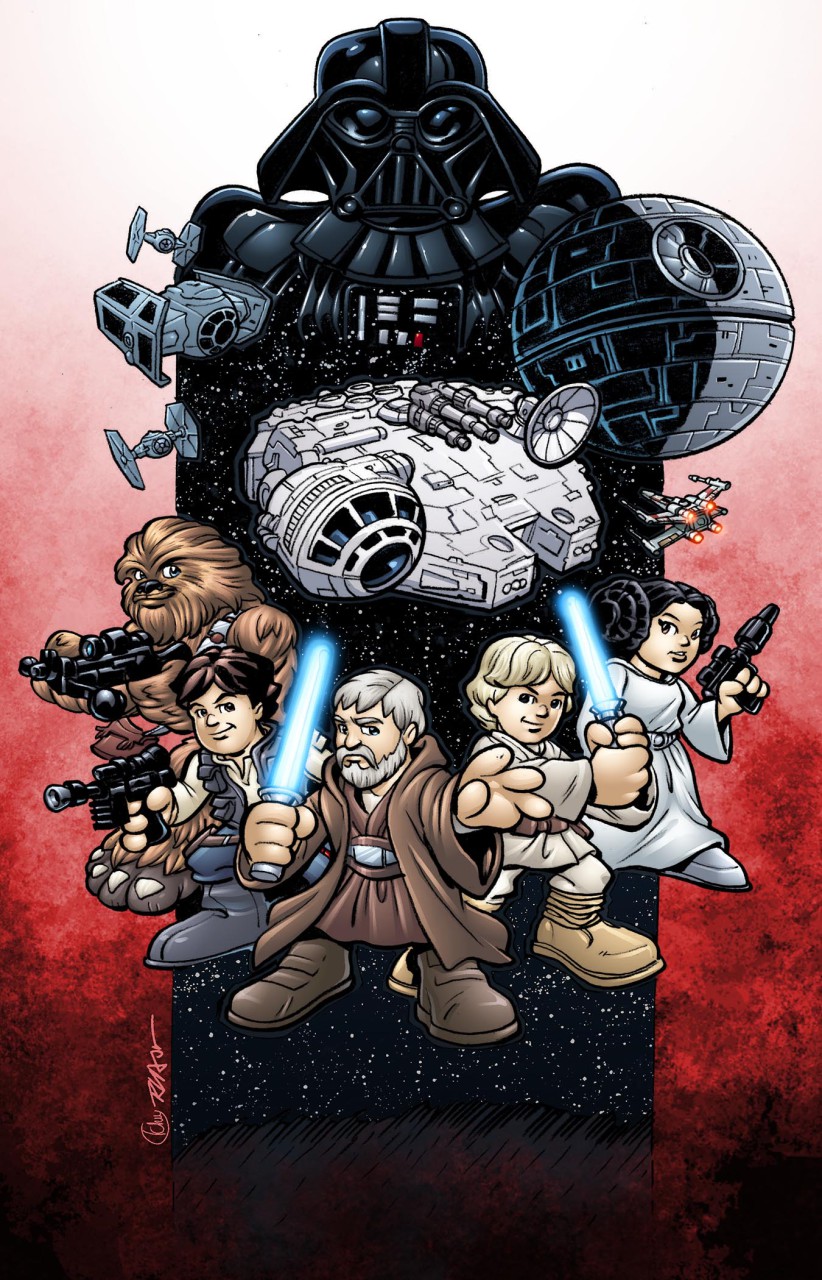 Andrews just went to the San Diego Comic Con, the mother of the "cons." He illustrates packaging for Hasbro's Marvel Superhero Squad and Galactic Heroes action figures and says having a table in Boston Comic Con's "artist alley" helps him connect with fans.
"You don't put 'drawn by Roger Andrews' on the packaging of a Hasbro toy or game, so it's kind of a great opportunity for people to say, 'Oh, you're the guy who does that.'"
Boston Comic Con co-creator Nick Kanieff says local artists have been supporting the convention since day one. "They were with us when the Boston Comic Con was in 13,000-square-feet at the Back Bay Events Center and we didn't have any major guests. They were there."
And Kanieff says they'll be there this weekend keeping the "comic" in Comic Con — along with Darryl McDaniels, also known as Run-DMC. He's producing a comic about a rap superhero.
Boston Comic Con will be held August 8 through August 10 at the Seaport World Trade Center.